Garena is a direct developer of the Free Fire game, so that all updates and events that are presented are well maintained. Of course that way, all of you will still feel a variety of updates that are quite unique, of course. For example, the Free Fire Character Feature, where this is most often used by players.
So before you compete later, you are required to choose 1 character first that you want to use. After that, you will begin to develop it yourself. You can even use the Best Assault Rifle Weapon Combination, for the characters used.
Also Read: 9 FF Tips to Become a Famous Youtuber from the Free Fire 2020 Game, So Easy!
For now too, Garena has presented a Booyah Ramadhan Event. Where at this event, all of you will be presented with many new and other unique prizes. So that the game in this game, you will not be bored because you can get cool prizes.
Every Online Game, definitely requires maintenance. Without this, of course the game could not have been better in the future. Even tomorrow, Garena will hold a Maintenance Free Fire on April 7, 2020.
Also Read: 3 Things FF You Should Know When Resetting Rank Free Fire 2020
In today's maintenance free fire, Garena only checks the server so that there are no major updates or updates to the latest Patch. So for you, in this case, when doing the update it will not take up a lot of quota later.
Now on this occasion we will provide some information on When Maintenance Free Fire is Completed.
Curious? Immediately, we see the explanation in the article below.
Also Read: Pro Ways to Combine the Best Weapons for Free Fire 2020, to Win the Competition
When Does Maintenance Free Fire End

For now, Garena only provides updates in increasing player capacity. So of course for tomorrow's maintenance, there will be no new things like characters or other things. Even tomorrow, there is no such thing as a New Patch.
There will only be maintenance, increasing server capacity and making this game even better. That's what Garena will do, there is Free Fire tomorrow. Does this maintenance have start and finish time?
Of course there is, even Garena announced that this maintenance will take place from 09.30 WIB until it's finished. Of course the thing that makes you curious is the word "Done". All of you, of course, don't know when the maintenance will finish.
Also Read: Are FF Macros Safe to Use Free Fire Player?
How many FF maintenance hours today?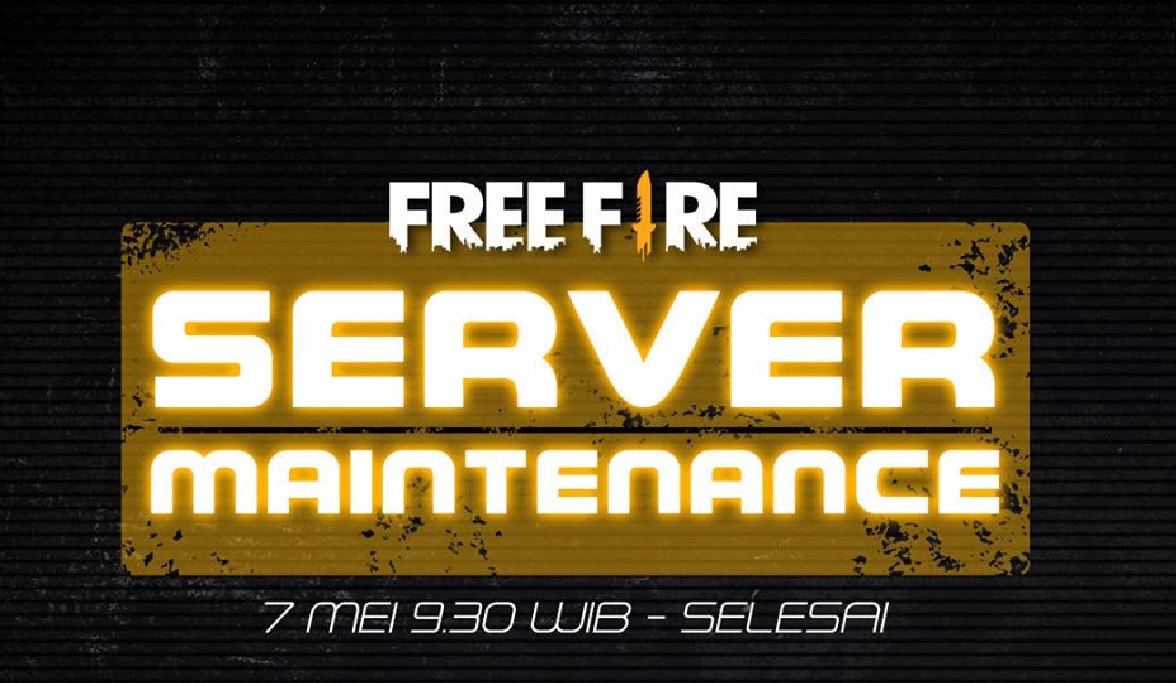 So we have some estimates, that later this maintenance will end quickly and be different from previous maintenance. For the previous one, the maintenance of this game will take place from 10 am to 7 pm.
If calculated, it will take up to 9 hours to complete the maintenance. So for this maintenance, we have some information. Check out the following.
08.00 / 17.00
09.00 / 18.30
09.30 / 18.30
That's still our estimate, maybe later the maintenance will be faster than some of the points above. So when today's maintenance free fire is about to start, don't forget to quit the game first.
Also Read: What are the maintenance hours for Free Fire in May 2020 to be able to play FF ​​again?
When Does Maintenance Free Fire Start?
Maintenance free fire today starts at 8.30 WIB
What updates are maintained in Free Fire today?
There are no major updates like last February, but many updates to the Garena free fire system
Can I log in free fire?
During the maintenance free fire, you can't log in and can only wait
So, those are some of the information that we can convey on this occasion. How? besides that there are also some of the Best Free Fire Sniper Rifles, with quite deadly damage.
Even you can find out the Laura Free Fire Character Combination. So that later they can be stronger, and invincible.
That's it, Thank You and Greetings, Booyah.
---
If you want to get lots of information about the Free Fire game, you can immediately join our group.