70% discount on battlepass 2017 bundle Only This Week! – Weekend summer sale has arrived and it's time for all of you to increase your battle pass level and get various collections of TI7 Immortal items with Battle level Bundle, and this promo is only available for the weekend just it. If you want to get exclusive TI7 battle pass items, this is the time!
So from now on until Monday morning, 26 June 2017, 70% OFF BUNDLE BATTLEPASS will be available. For those of you hunters the TI7 battle pass collection can buy a bundle for only $ 19.99 (Rp.266,422.) Where the bundle contains 80 battle levels, 4x Immortal Treasure I, and 4x Immortal Treasure II.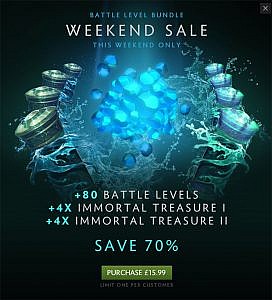 It should be noted that when the normal price to buy a battle pass that can raise the level up to 80 levels will cost the equivalent of $ 35 (Rp. 466,472) and that price does not include the immortal items given to the battle pass bundle at this weeked summer sale. This offer seems very attractive to people who are eager to get rare items at a TI7 opportunity like this, right?
This promotion is limited to one purchase per player and as with previous Battle Pass sales, 25% of all sales revenue will be converted into The International Prize Pool 2017.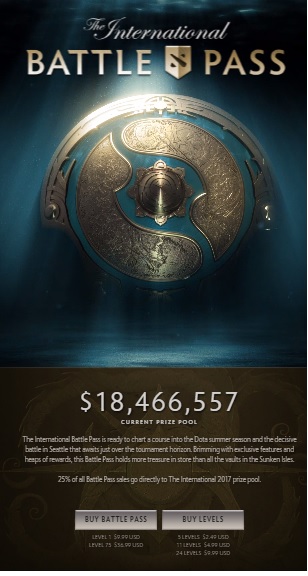 The Weekend Summer Sale indeed contributed greatly in reducing the gap between the main prizes from The international 2016 and 2017, because in the international 2016 the grand prizes had reached more than 20 million dollars.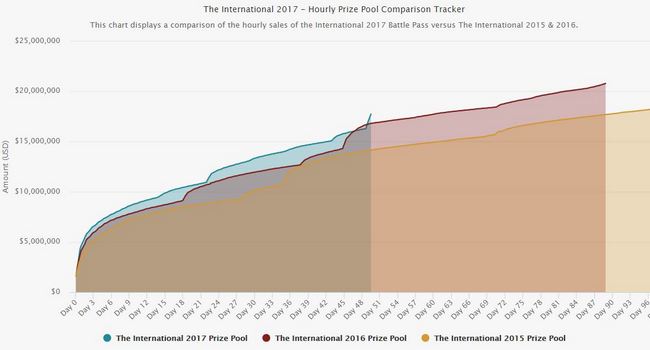 Source Dota2
Now at The International 2017, the grand prize is currently only around 18 million dollars more but the grand prize will still be growing in recent weeks.
So what are we waiting for? Let's get the Battle Level Bundle as soon as possible, because this 70% OFF BUNDLE BATTLEPASS is limited to just a few days away so it won't be available much longer, and let's be part of the contribution to the huge grand prize of what constitutes the biggest tournament in history. dota 2's eSports.