This is a New Free Fire Bermuda Plan Event, which is the newest FF Web Event to come into the Free Fire game. Surely you all must not forget, to follow and try to get things like this. Because indeed the appearance of the Bundle that is presented is definitely quite good, and it is very interesting for us to be able to use it in Match.
The event that is present in the Free Fire game today, is one of the best things that we have to try later. Of course with that you must not forget, to be able to feel all of it. Moreover, the current Free Fire x Money Heist Event, where in this event we can also get lots of other cool prizes to be used.
But don't forget about this latest event, because we can get another cool new Money Heist bundle. You could say that the bundle, we can get at the event. Curious? we will see the event directly in the article below
New Event Bermuda Plan Free Fire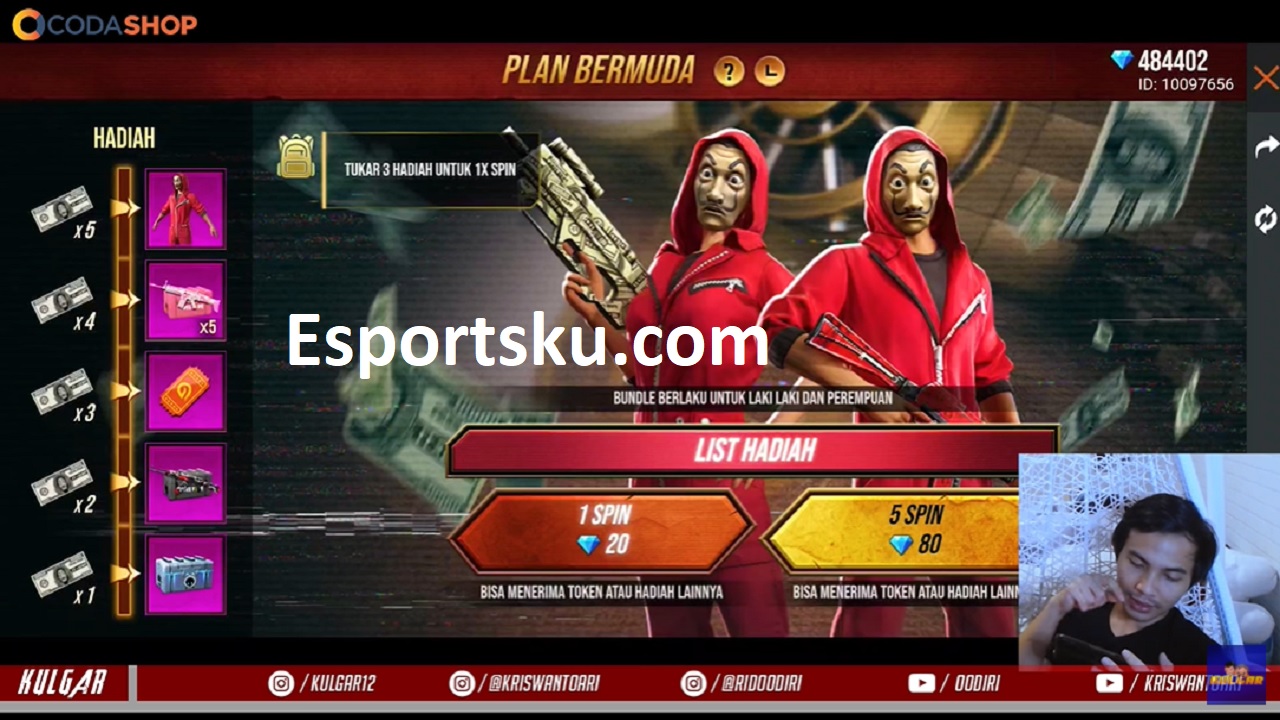 Every event in the Free Fire game, surely all of them are related to Free Fire x Money Heist. Yup, because this is one of the collaborations in the game, where we, the players, should not miss things from the event as well. So maybe you are curious, to be able to get a bundle from this event later.
But for now, yesterday we also discussed the Money Heist and Zombie Samurai Bundle Event which will be present in this game. It turned out that all of that missed the estimates we gave, of course things like this made us unable to get the cool Zombie Samurai Bundle. Even so, don't forget the Money Heist event is still present.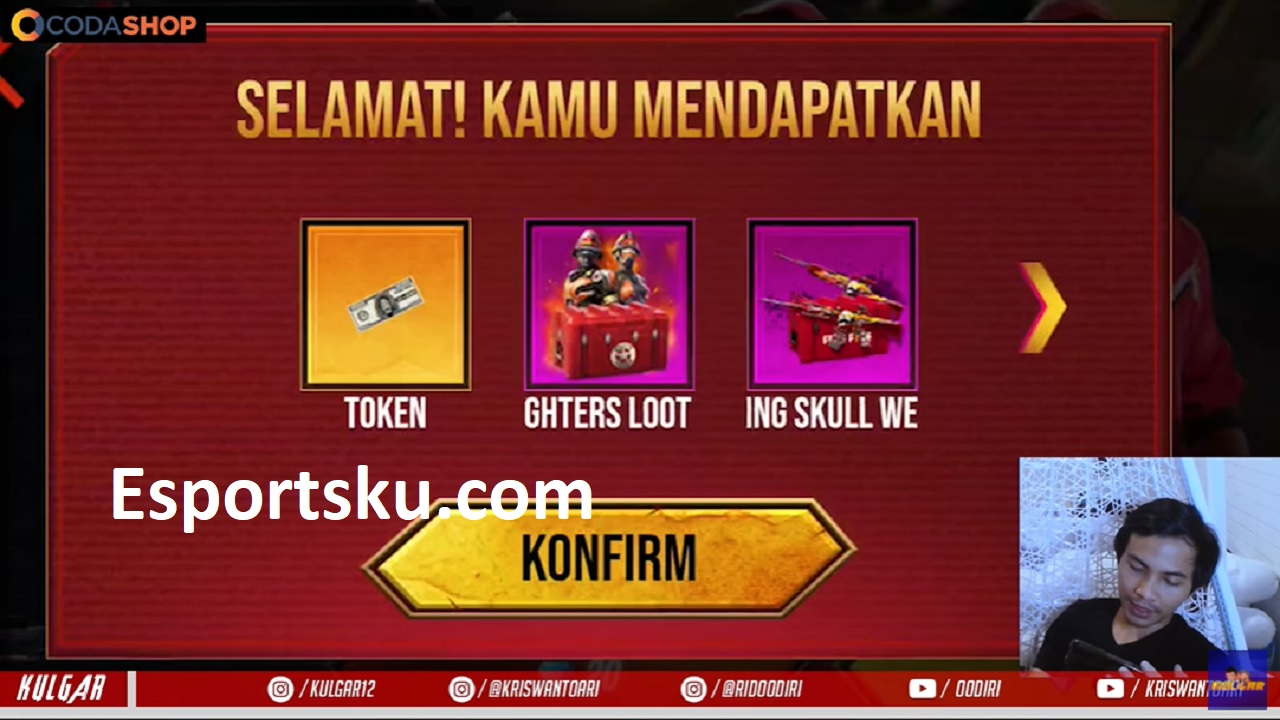 So for the events that are currently being presented, you could say we have to be able to do Spin to get prizes at the event. But we Spin to collect Token Money, which will move the Milestone Event on the left. Of course, if for example the Money Heist Free Fire Token you get has reached 5, you can immediately get the main prize later.
To do this Spin, the price required is very cheap and certainly makes all of you big. Where the event is to be able to Spin, you only need to take out 20 Diamonds for 1 Spin and 80 Diamond for 5 Spins. We recommend doing 5 Spin times, because the chances of getting Token Money will be even greater in the future.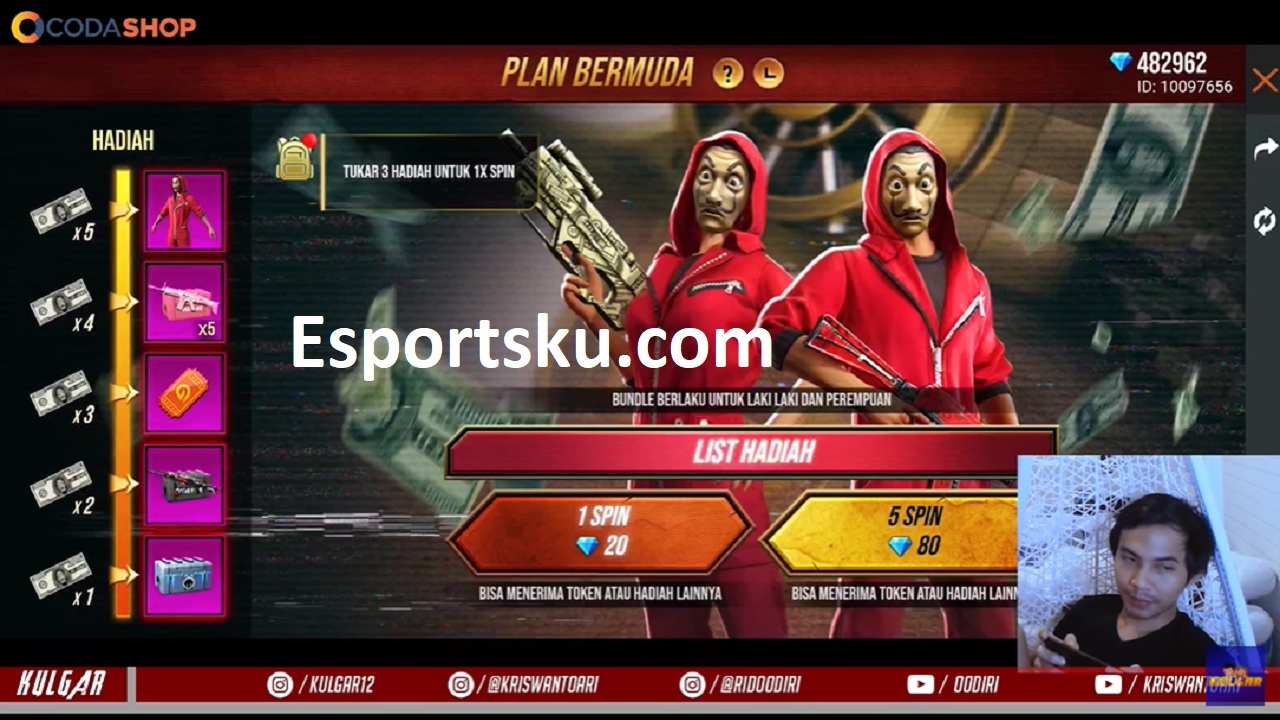 Besides getting Money Token hesit free fire, you can later get a variety of other prizes that are pretty cool from this Spin event. Of course, that way you will not be bored, to play the Free Fire game. The prize from the Milestone too, is indeed quite interesting for us to get. Certainly an event like this, will make you feel lucky.
Get the Jan Bermuda FF Bundle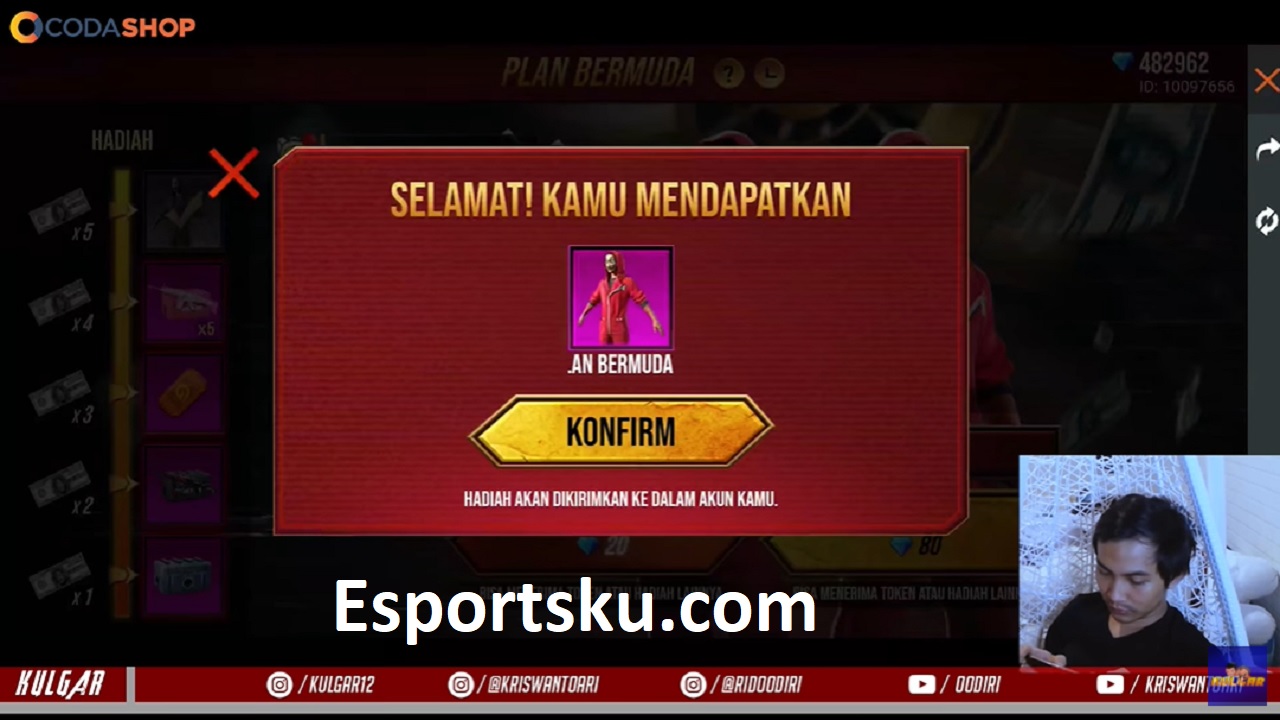 The bundle appearance given in this event can be used for male or female characters. So the prize is only 1 Bundle, but can be used on 2 Genders.
The events that are being presented right now, are indeed quite good and definitely be interesting things that we should try. Of course all of these things are certainly cool enough to be felt in this cool event later. So all of you later, don't forget to take part in the event to get this cool bundle.
That's it, Thank You and Greetings, Booyah.
---
Oh yes, all of you too, don't forget to Follow Us on my Esports Instagram. So that you know the updates – updates to the Free Fire game and others.