PUBG Mobile is a battle royale game that provides a more serious style of play and is equipped with detailed weapons that match the original military weapons. Now there is a leak that the M1014 weapon will be present in Season 15 of PUBG Mobile.
Weapons are an important part of strategy in battle royale games like PUBG Mobile. Selection of the best weapons to be combined will certainly support your game in a match. Each player certainly has their own combination of weapons.
Even so, the mandatory weapons used by PUBG Mobile players are melee weapons. Apart from the Assault Rifle (AR), players also use the shotgun as their favorite melee weapon. The weapon leaks that will be present in Season 15 of PUBG Mobile tomorrow are the deadly shotguns. What are you curious about? Here's more info.
Also read: PUBG Mobile Royale Pass Season 15, Here Are Leaks and Release Date!
M1014 Coming to PUBG Mobile?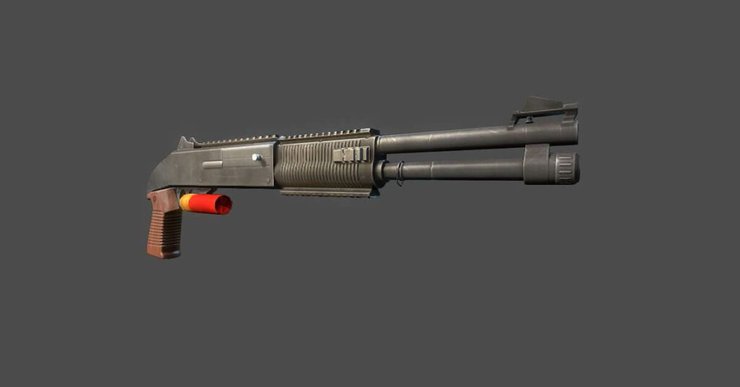 Rumor after rumor about what will be present in each new season and the latest updates has indeed become a hot topic of conversation among PUBG Mobile players. Likewise with rumors and leaks about what else will be new in this favorite battle royale game in Season 15 which will be released next month.
The beta update v1.0 has been released and includes the Erangel 2.0 map in it. This is also something PUBG Mobile players have been waiting for. So this time there is a leak about the presence of the M1014 shotgun in this game. Of course this will make the game even more exciting because in fact this shotgun is known to have a lethal performance.
In the Free Fire game, M1014 also has a lot of the best skins, which indirectly means that M1014 is the best weapon in its class and is a favorite among FF players. Next month, Season 15 will arrive at PUBG Mobile.
Overview of the M1014
The M1014 is a semi-automatic shotgun. This shotgun is a weapon originally made by Italy. The M1014 belongs to the 12 Gauge bullet family as well as any shotgun in general. For its performance this weapon can shoot two bullets in one shot. That is the advantage of having a double muzzle or double muzzle.
Those are the leaks of weapons that will be present in the upcoming Season 15, which is rumored to be present on September 15, 2020 tomorrow. This is a leak obtained from the PUBG Mobile beta v1.0 update and until now there has been no official announcement from PUBG Mobile for the presence of the M1014 weapon in Season 15. Thank you!