PUBG Mobile is a popular battle royale game with millions of active players spread all over the world. Of the millions of active players, there are only a few players who are pro players and play in prestigious tournaments. For those of you who are curious about how to become a pro player, this time VOIN Dabs2k provides these tips in Maestro Pro Class.
Millions of PUBG Mobile players are spread all over the world and one of the biggest is in Indonesia. PUBG Mobile is an esports game, which means it's not an ordinary game. Esports players can become professional esports athletes and turn the game into their profession.
Of course every player hopes to become a PUBG Mobile pro player. Being able to be good at playing as well as getting achievements is a matter of pride. Now in the latest episode of Maestro Pro Class, VOIN Dabs2k will provide tips on what you need to become a pro player.
Also read: Playing PUBG Mobile So Your Brain is Active and Mentally Healthy During COVID-19!
What It Takes to Become a Pro Player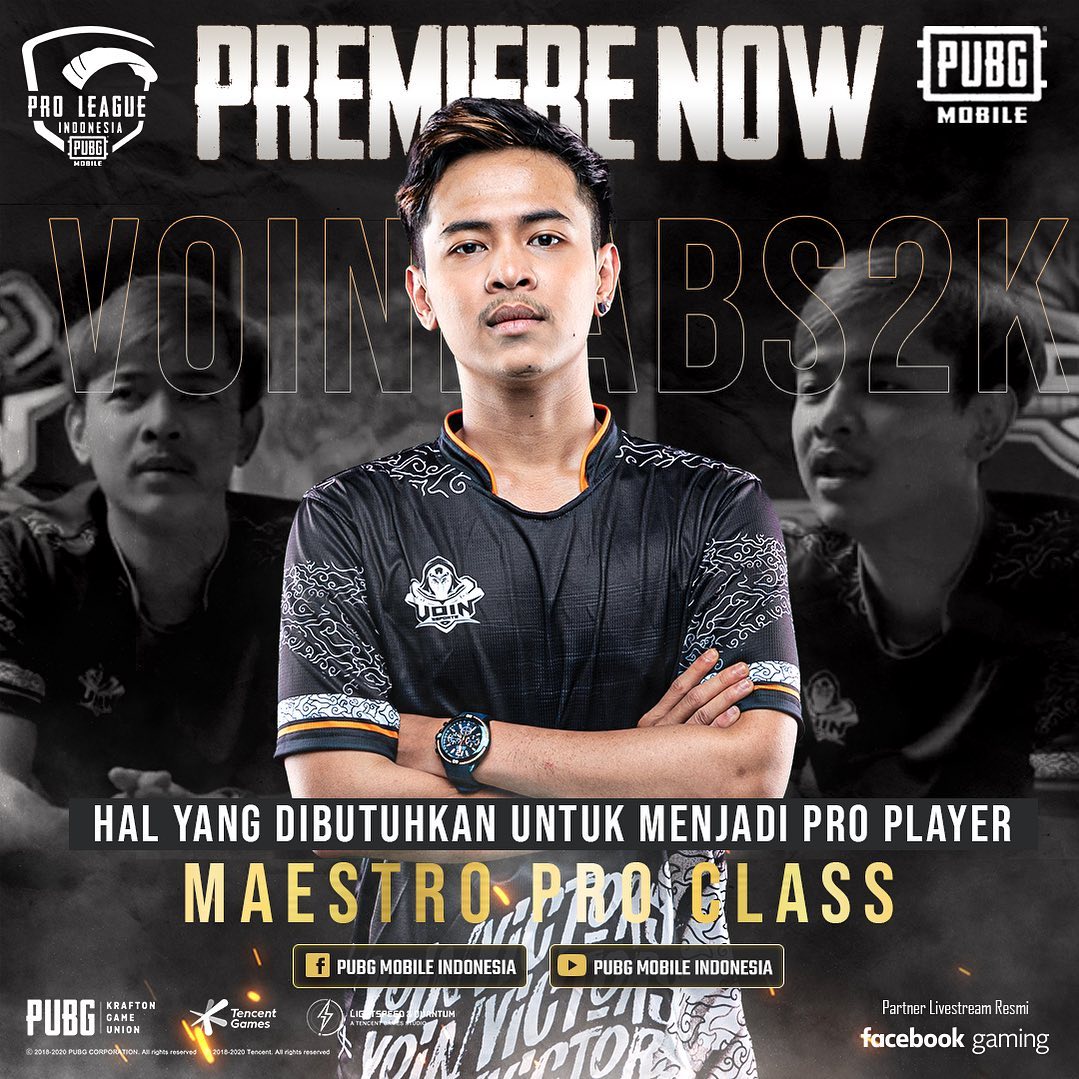 Maestro Pro Class is a medium for PUBG Mobile pro players to convey tips about this battle royale game. In this episode, VOIN Dabs2k provides tips on how to become a pro player. It tells what it takes to become a pro player. And these are the points he made.
1. Solid Team
A solid team is formed because they often play together or other terms play together (mabar). Often playing with fellow team members or the community will strengthen the team's chemistry or compatibility. That's the key to making a solid team ready to become a pro player.
2. Mental
Apart from playing together (mabar) you and your team must often participate in tournaments. This is to form a strong mentality. When we meet a stronger team, at that time our team mentality will be stronger.
But in participating in tournaments, of course, winning and losing is normal. Even for those who are just trying to enter the tournament, defeat is something to be feared. However, VOIN Dabs2k tells us that not giving up is the key to building a strong team mentality.
Therefore, don't be afraid to register your team to take part in the tournament. Starting from small tournaments and moving on to bigger tournaments. That's where the team mentality will be formed.
3. Communication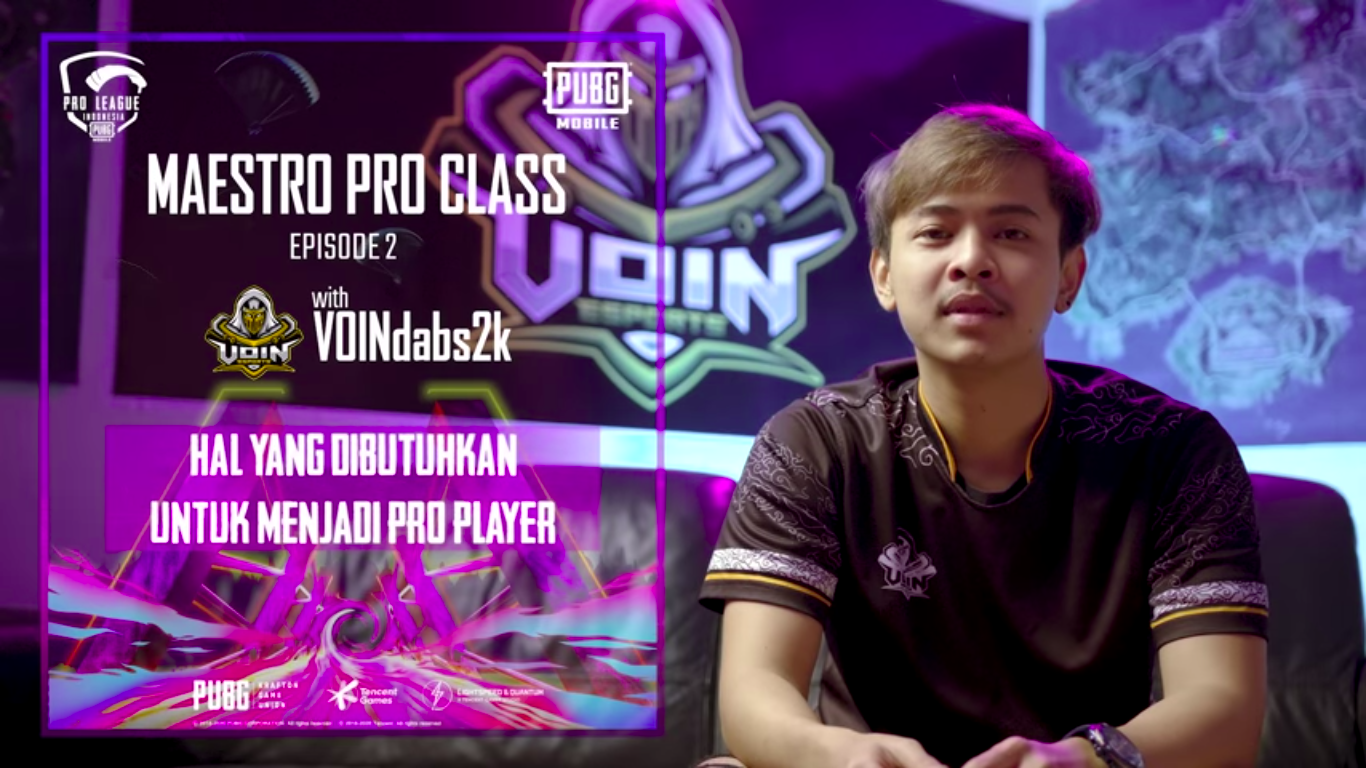 Next, VOIN Dabs2k provides tips on what to do in games, namely communication in games. When there are problems found in the game, you must immediately communicate them to your fellow team members. It will strengthen your team to become a professional epsorts team.
4. Good Attitude
The last point conveyed by VOIN Dabs2k in today's Maestro Pro Class is about having a good attitude when playing. In squad mode game, we don't play alone. Therefore we cannot make decisions for our own sake. It could be that it is actually detrimental to the team.
In line with that, VOIN Dabs2k conveyed the need for a good attitude in games. A player in the squad, don't be selfish and don't get emotional. When selfish and emotional, of course it will make these players act in their own interests only. It will destroy the solidarity of the team in the game.
Also read: 5 Preparations for Going into PUBG Mobile Pro Esports!
Those are the points conveyed by VOIN Dabs2k in Maestro Pro Class, namely about what is needed to become a pro player. Follow the tips above and become a PUBG Mobile pro player. Thank you!