Tournament Point Blank Indonesia Qualifier (PBIQ) Will Start Soon! I to become a big Tournament in early 2020 now. Later, the Tournament will be held offline and 3 teams will be sent to the PBIQ 2020 Grand Final.
In this Tournament Point Blank Indonesia Qualifier (PBIQ) there are 12 teams, each of which is a player. The players have the best abilities and talents to make their team progress as champions.
Tournament Point Blank Indonesia Qualifier (PBIQ)
pbindonesia
If you want to show your playing talent Your Point Blank, then you can directly contact the EO in each city or directly to the PBIQ 2020 Official Venue.
Registration for Tournament Point Blank Indonesia Qualifier (PBIQ) has started from January 1 yesterday and you can get a prize of 1 billion Rupiah. Surely this is a very big gift compared to the previous year.
The Point Blank Indonesia Qualifier (PBIQ) Tournament Qualification phase will take place on February 29 to March 1, 2020. Furthermore, the Grand Final will start on March 21 to March 22, 2020. This date can be changed again by the organizer, but it is unlikely that it will be changed. later.
Total Prize of 1 Billion Rupiah!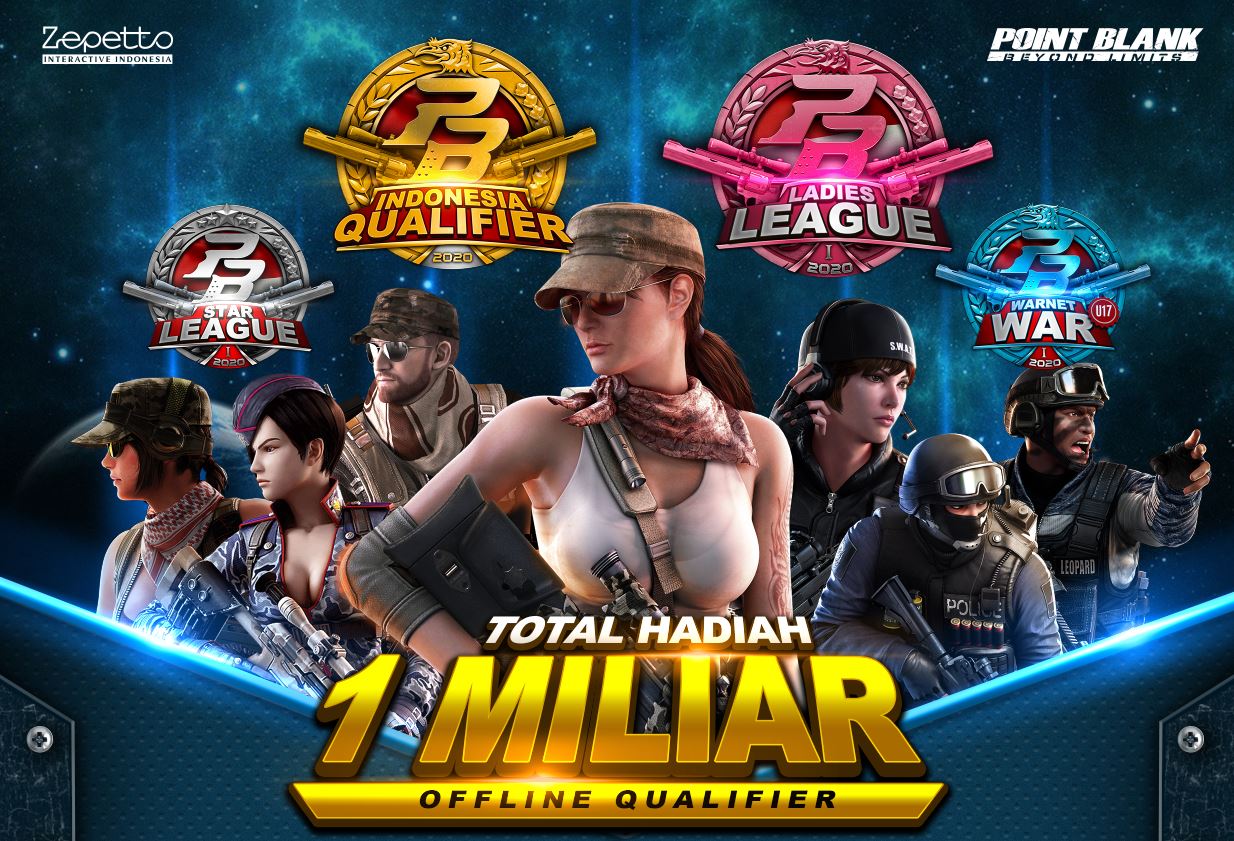 This Tournament Point Blank Indonesia Qualifier will not be complete if it does not have rules, just like the previous Tournament. In the regular phase, the preliminary round will start offline, which is at the PBIQ 2020 Official Venue.
PBIQ's Tournament matches will start on Saturday and Sunday. This aims not to interfere with school hours if there are players who are still in school.
This roundT ournament Point Blank Indonesia Qualifier (PBIQ) can be repeated if a player has a problem before a player dies, without exception.
In the delay section, you will only be given 10 minutes of delay from the predetermined duration. The PBIQ Tournament match will continue with a minimum number of players present, namely 3. The match will take place 5 vs 3 or 5 vs 4, because there is a delay in one of the members.
If one of the late players from the team is present, he will be able to enter the match after the team's position has changed. This is intended not to interfere with the ongoing PBIQ Tournament matches.
Then for the warning section, participants may not use all illegal programs of any kind, cheats or software hacks. This prohibition will apply to other cheating of any kind while the PBIQ Tournament is in progress.
Register Now!
pbindonesia
If one of the players is proven to be caught while using the cheat or something that has been banned, then that player will get banned immediately and the team will get Disqualification. Problems with electricity or internet network problems are the responsibility of the players who register during the PBIQ Tournament.
The following are the slots that are slightly in the preliminary phase of the PBIQ Tournament, which are 24 slots. If your city is closed, then you can follow 1 close and 2 open or vice versa. For example, in your city there is no close, then you can only participate in 3 opens.
The winners obtained from this Phase can immediately proceed to the second Phase, namely the Qualification Phase and compete with teams that also qualify for that phase.
The PBIQ Tournament Qualification Phase will be held offline or online and will use an elimination system. For teams that qualify for the PBIQ Tournament Qualification Phase, they must be obliged to play in the same place. The matches in this phase will be directly supervised by Zepetto himself, so that the match runs smoothly.
3 Teams that qualify for this Qualification will enter the PBIQ 2020 Grand Final to compete and fight for the title.
Those are some of the information that we can convey on this occasion. For those of you who have the ability to play and want to show it to many people. You have to take part in the tournament Point blank Indonesia with your team is the right choice.
Thank you.