Mobile Legends presents gameplay for Baxia's newest skin in the Mobile Legends game. The skin that has the name Badass Roller will be present in the latest update in July 2020.
You need to know, Badas Roller for Baxia's newest skin is one of the skins that we have previously discussed. This skin will be available on July 14, 2020, today to be precise.
Baxia is one of the tank heroes that was played very often at the MPL Invitational yesterday. This one hero comes with the latest skin which is very cool for you to have.
Badass Rolles is present on Mobile Legends Patch Note 1.4.94 which comes together with the skin for hero Ling with his Dragon Tamer skin.
A skin with an Elite caste, Badass Roller is a skin with a very cool animation. Comes with a fire animation effect on each skill making this new Baxia Skin eagerly awaited by Baxia users in Mobile Legends.
Baxia's popularity in the gameplay at MPL Invitational makes the hero get the latest skin. Baxia, who is the best tank hero capable of countering several meta heroes in Mobile legends today.
For example, Esmeralda, Kimmy, Claude and many other agile heroes who can be countered by this one Tank hero.
Instead of being played as a tank, this one hero is said to be a semi tank hero. The reasons are quite varied, starting from the damage it has is quite large, to being able to perform very good clear waves.
With this ability, Baxia is often used as an Offlaner with strong resistance and good enough for pushing and roaming.
That's why Moonton presents the Baxia – Badass Roller skin in Mobile Legends to attract the attention of gamers to buy the latest Baxia skin.
ALSO READ: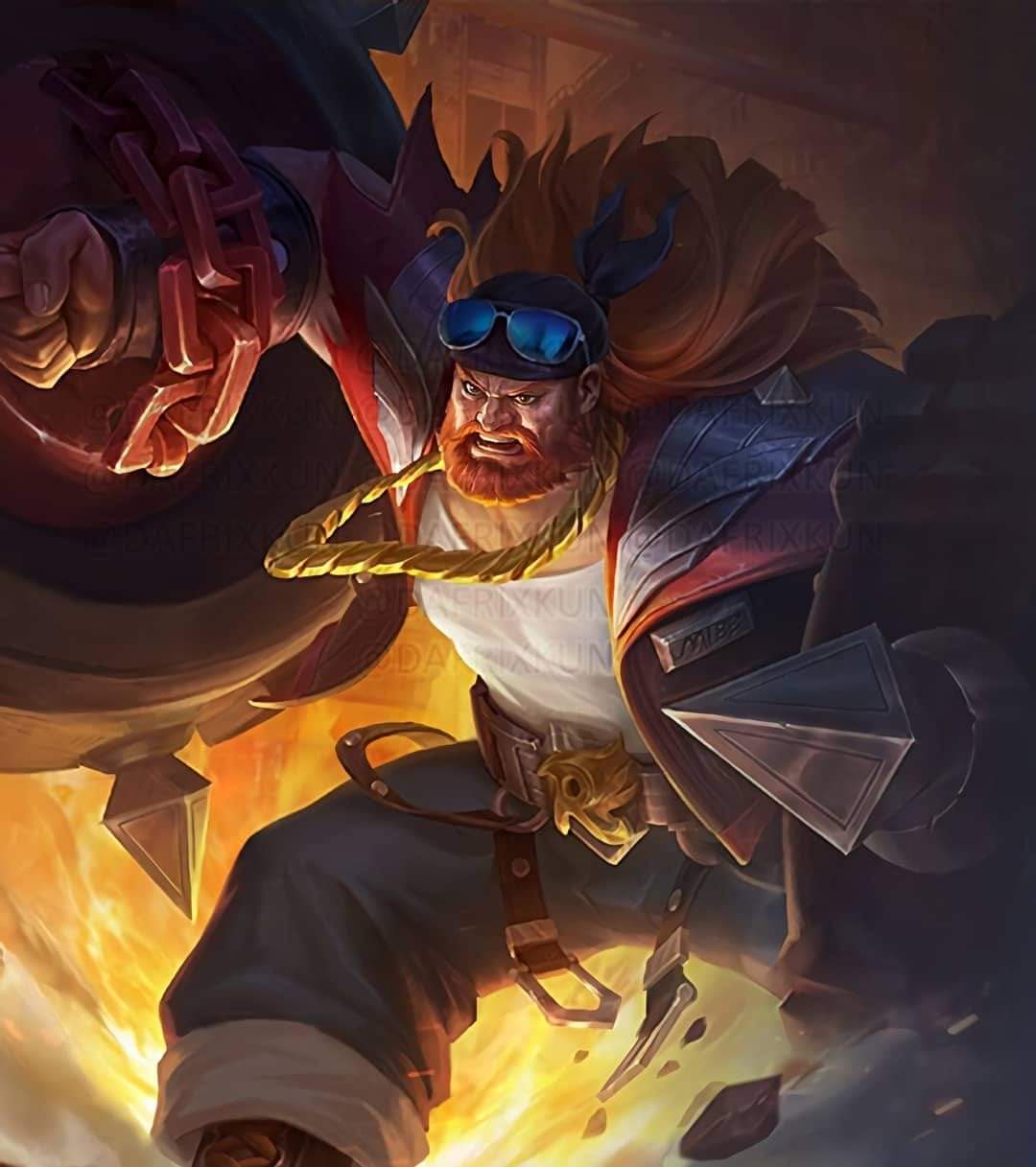 Until now, there are approximately 3 skins available for the Baxia hero. This skin is included in the Elite caste skin in Mobile Legends which you can buy with only 599 diamonds.
Badass Roller Baxia has a very manly and fierce appearance. If you pay attention, Baxia is wearing a weapon made of tires which is added as a gear or wandering into his fist.
The chain serves to pull back Baxia's mainstay weapon after being thrown. As for the clothes themselves, they are quite similar to Franco's hero with yellow hair and red clothes that match the animation effects of the Badass Roller skin.
Badass Roller is taken from a word that means a very badass or strong roll, you can get this skin with a 20% discount on July 14 today. Therefore, prepare at least 599 diamonds with a nominal value of IDR 150,000 to 250,000 rupiah to get this one skin.
So how do you think about the new Baxia Badass Roller skin released today? Very cool, right? If you are a Baxia user, don't forget to comment below.
Besides that, don't forget to follow our official Instagram at Esportsku (@ esports.ku) to get the latest information about Mobile Legends and other games. Stay Tune!