Tips for Blocking Calls or SMS are quite needed by Android users. The rise of fraudulent SMS or telephone calls claiming to be relatives and asking for money is of course irritating. Many also become victims of this SMS or telephone call.
In addition, Android users also choose to use an application from the Play Store that provides a name when someone calls you. Not only on Android, for you Apple users it is also widely available on the App Store.
Not to mention annoying spam SMS such as lottery numbers, fraud on behalf of certain banks or marketplaces. Many scammers make phone calls on behalf of the authorities.
Tips for Blocking Calls or SMS
1. Use Android Default Features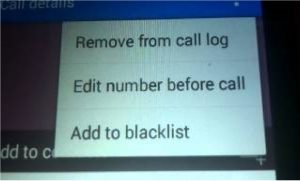 The first Tips for Blocking Calls or SMS, namely that you can use the default features of your Android smartphone. Usually, contacts from Android provides certain options for all of your contacts.
Steps to Block Phone Using Default Features
You can open the contacts application on your smartphone
Then find which contact you want to block
After that, you select the contact and press the dot button at the top right
You can choose an option block contact
If there are no options block contact, you can choose Add to Blacklist.
When the number is entered into the list on blacklist. You will not get SMS or phone calls again from the contacts you blocked. You are also free from fraud, annoying spam SMS, and so on.
However, it should be noted that not all android smartphone vendors provide the "Add to Blacklist" option. However, there is a separate mention in each vendor. The options are still there and you can stay safe from fraud.
2. Voice Mail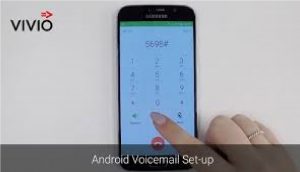 Voice Mail is a telephone call system that cannot be answered directly by the recipient of a telephone call. You can also use this as a pretty accurate block call or SMS tip.
With this Voice Mail feature, the caller can only send voice messages that will be received at another time by the recipient of the phone. You can't even hear the sound directly.
This is of course quite effective for blocking unknown numbers when calling you and claiming to be relatives or the authorities.
If you don't register for voice mail, your cellphone number will continue to be considered busy when making calls from other people's numbers that are included in the voice mail list. But indeed you have to do the settings first.
Steps to Block Phone Using Voice Mail
You can open the contacts application on your smartphone
You can select the contacts that you want to block
After that, you select the All Calls to Voicemail option
If the caller calls you, you will hear an answer, "The number you are calling is busy. Please try again later "
And things like this will continue to happen until you deactivate the number into voice mail. Pretty cool right? You also don't need to bother blocking calls from fraud.
But what you need to know, you can only block over the phone, you cannot block SMS that are not clear. So, you will still get SMS spam continuously if you only block via voice mail.
This voice mail feature should be available in all versions of Android. With this voicemail list feature, it will help you when blocking phone calls. The first feature "Add to blacklist" can block phone calls and SMS.
Also Read: 6 Korean Language Learning Applications, Annyeong!
3. Use the Dialer Tab in Contacts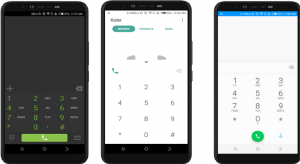 This dialer tab is one of the tips for blocking calls or sms which is quite accurate as well. However, this Dialer can only block incoming SMS. You will also remain secure when you want to block SMS spam.
Steps to Block Calls or SMS Using Dialer Tabs
You can open the contacts application on your smartphone
After that, in the "Contacts" application, you can slide the tab to the left until the "Dialer" tab appears.
Next, you select a contact and select "Add to Blacklist"
Then on "Intercept content", select SMS or Calls to be blocked
This tab dialer actually has two functions that you can choose one of them. You can choose to block calls or SMS. So, you will still be safe without having to confuse using it third party application.
With the two methods above, you don't need to install any further applications. However, it becomes a drawback if it is not available on your default smartphone. You also have to install a special application to solve this.
Also Read: 6 Differences between Poco X3 NFC and Poco M3
4. Mr. application Number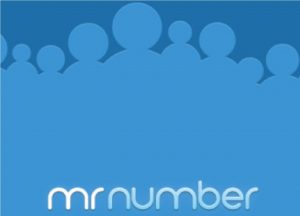 Mr.Number is one of the applications that we recommend further. The Mr.Number application itself is available on the Play Store platform made by Android and also the App Store made by Apple.
You can download this application for free. The features provided by Mr.Number are also very complete for blocking SMS and phones on Android.
The features available in the Mr. application. This number is quite a lot starting from a Scam / fraud, suspected spam, hidden number, international number, and not in my contacts. You can easily block unclear numbers with this application.
In addition, the Mr.Number application itself has its own database of numbers that are considered spam, fraud, and promotions. This application immediately performs its features well, namely auto-blocking.
This auto-blocking feature allows automatic blocking of numbers that are long known or numbers that are not clear. Besides that, Mr. This number will see all reports or reviews provided on the number that made calls with you.
This also serves to make sure that the number is spam and it is worth blocking so as not to interfere. If the number is entered in the blocked list, you will not be contacted again.