Moonton always presents various new heroes every month. After the presence of the Barats hero on the Advanced Server, here is the look and gameplay of a new hero named Protti in Mobile Legends.
Protti is one of the newest marksman heroes in Mobile Legends. Not only one role, Protti also has another role, namely Assassin. That way, this one hero is the third marksman assassin hero, after Lesley and Yi Sun Shin.
Like other new heroes, of course Protti also has very OP skills to defeat many enemies in Mobile Legends with one cut!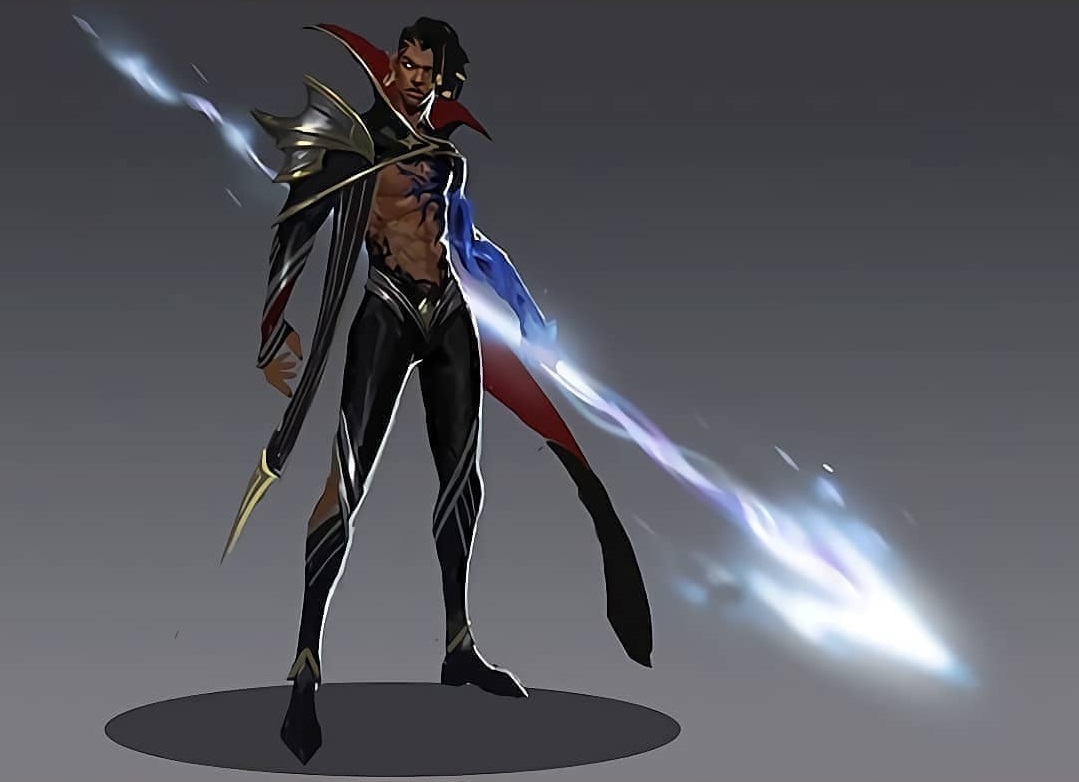 Sure enough, Protti has excellent DPS skills than other heroes. Not only that, Protti is also very agile and gives very high burst damage!
Now for those of you who are curious about Protti's skills, you can see them in the following gameplay.
View this post on Instagram

Protti Darknight Lone Star New Hero Marksman Gameplay Stealers: Give Proper Credits on your Facebook, Youtube, and Instagram Page. Thanks ☑️Follow for the latest leak information ☑️Be sure to leave a Like and Comment ?Topup Kilat @HDGaming_Shop ?Giftskin @HDGaming_Shop ?Joki Trusted @ joki.priskila ? Jubel Account @oioi_mobilelegends #mlbb #mobilswelegends #mobilelegendsbangel #mobilswelegends Moonton is the owner or licensee of all rights and interests to its game software and services, including related Copyright, Trademark, Patent, Trade Secret or any other rights. In particular, any characters, world views, dialogue, artwork, animations, music, videos, game scenes, the concept of design etc, all of which in Moonton's game and services are owned by Moonton or has been fully licensed to Moonton (referred to as 'Moonton's Material').
Protti is a marksman assassin hero who has three skills that you can use. In the video.
You can see in the gameplay above, Protti's first skill will give two lucky attacks on the opponent he has targeted. This skill deals greater damage than stale attacks and is an AoE type skill or Area of ​​Effect, which is damage that can attack a large enough area.
Then, on his second skill, Protti will attack quickly to approach the enemy and then make a quick back. Protti will give some damage to the enemy in front of him. The attack from this second skill is used to pursue the enemy going forward.
The attacks given are quite fast like the assassin heroes in general. This second skill has type CC or Crowd Control, but unfortunately it is still unknown what type of CC it has.
Now finally the ultamate skill of the new Protti Mobile Legends hero will give a single damage to the target. This skill is quite similar to Wanwan's ultimate skill. But what's different is Protti, which can attack enemies at once and inflict considerable damage.
ALSO READ:
Not only that. Protti also has a stack that you can use to increase the damage that the enemy will receive.
There are more or less 5 stacks that you can activate by attacking them with basic damage, when the stacks are collected, you can attack them using ultimate skills and give very high damage.
The difference in damage from the stack is also clearly visible in the protti gameplay above. So what do you think? Is this one hero worth waiting for you in Mobile Legends.
For the leaks of the release itself around November this year, this is not yet confirmed, because after the release of the hero Yu Zhong, who is the latest hero at the moment, there are 4 other new heroes namely Benedetta, Khaleed, Barats and then Protti!
So that's the latest appearance and gameplay of one of Protti's new heroes in Mobile Legends. Don't forget to follow our official Instagram on Esportsku (@ esports.ku) to get the latest information about Mobile Legends games and other latest games.