Mobile Legends Patch Note 1.5.38 is finally officially released on the Advanced Server. In this update. There are various new things starting from maps, features, heroes, skins and many others. For those of you who are ML players, find out some new things that were released in the latest update of Mobile Legends Patch Note 1.5.38. On this occasion, Esportsku will provide an explanation regarding the latest update of Mobile Legends Patch Note 1.5.38. This update presents a variety of content that will be present at the beginning of Season 19 of Mobile Legends.
This update was released specifically to welcome the latest season of the Mobile Legends game which will take place on December 19. Which there are several adjustments, new features, new animations for the Chou skin to the new little commander. That all present in the Magic Chess game mode. Now for those of you who want to know what is present on Mobile Legends Patch Note 1.5.38.
Christmas Map Update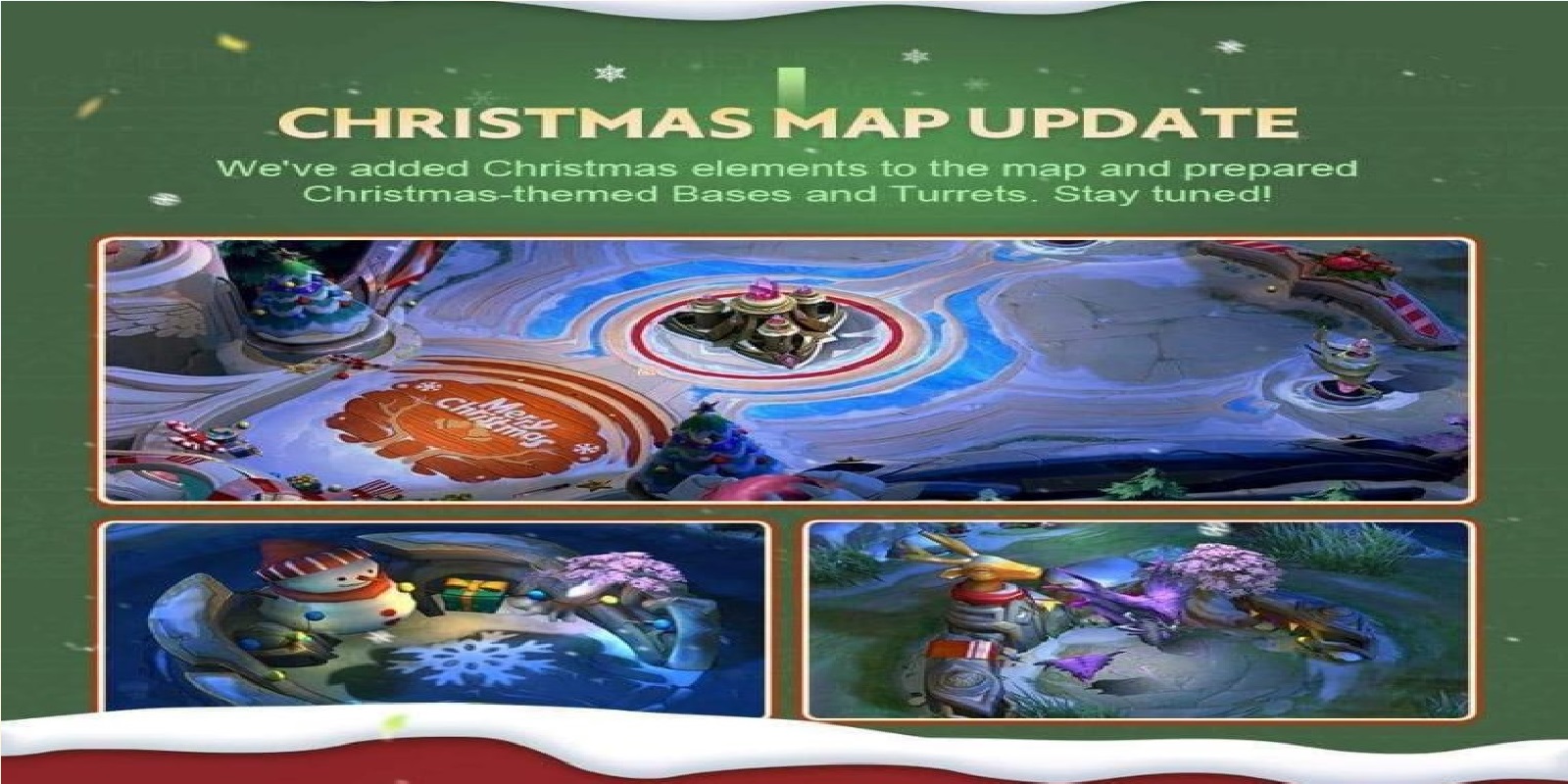 In the previous update, Moonton presented some of the latest updates, especially on the special Christmas Map, which in the Mobile Legends Patch Note 1.5.38 update, Moonton gave several updates, especially on the Map element, presenting a Christmas theme both on the base and turret.
New Features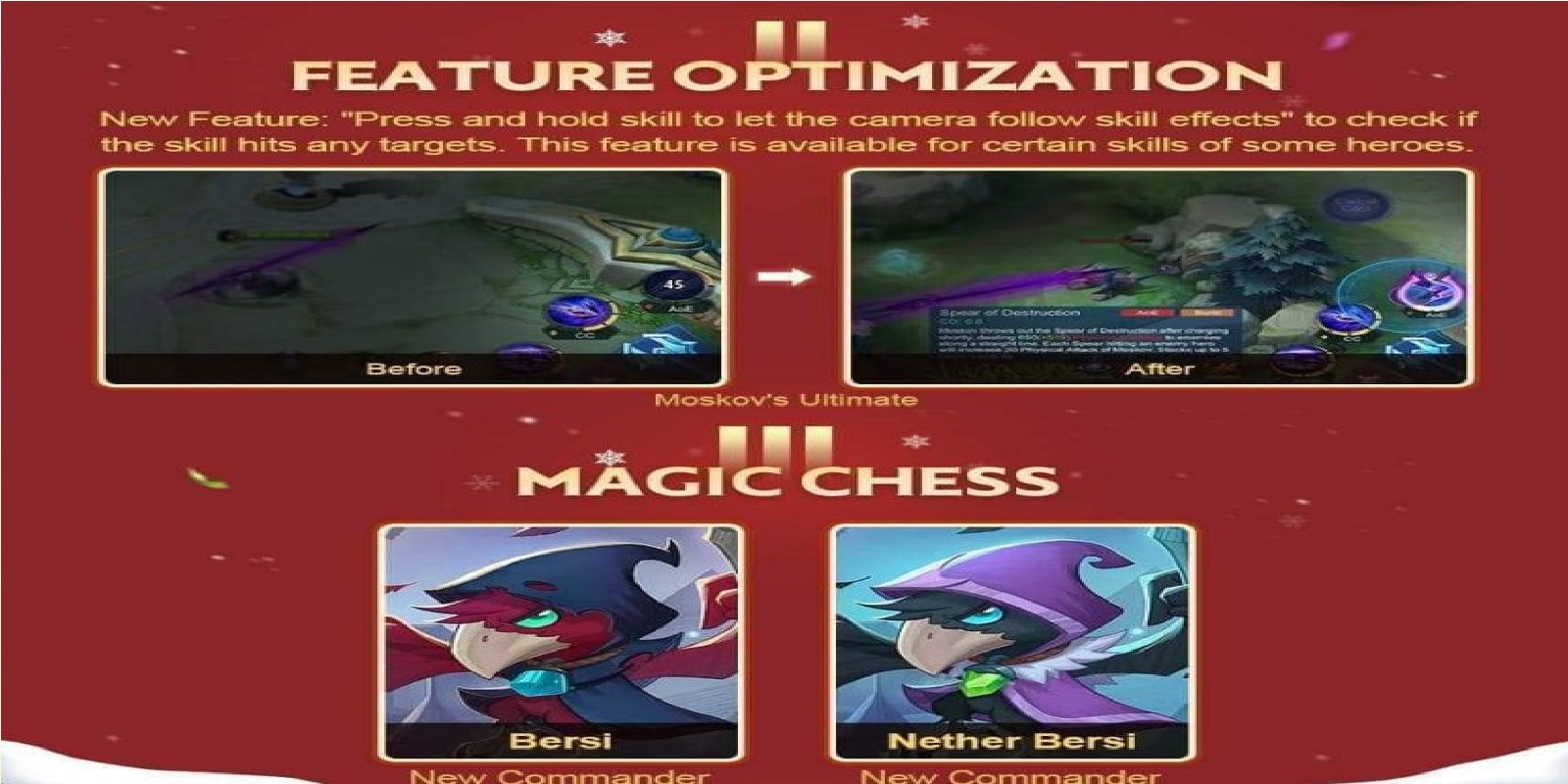 There are new features that we previously reviewed. Which of these stone features will be very helpful for some heroes who have a far attack range such as Selena, Moskov, Alice and others.
This feature can help you see the direction of the skill that you are releasing by pressing the skill and then the camera will point to the way the skill is launched. Of course you don't need mapping anymore to do this.
New Little Commander
There will be a new Little Commander named Bersi who is a character from the Crow who has skills like the hero Faramis in the game Magic Chess in Mobile Legends. Possible Commander magic chess one will be present at the end of this December in Mobile Legends.
Epic Limited Skin Update Becomes a Collector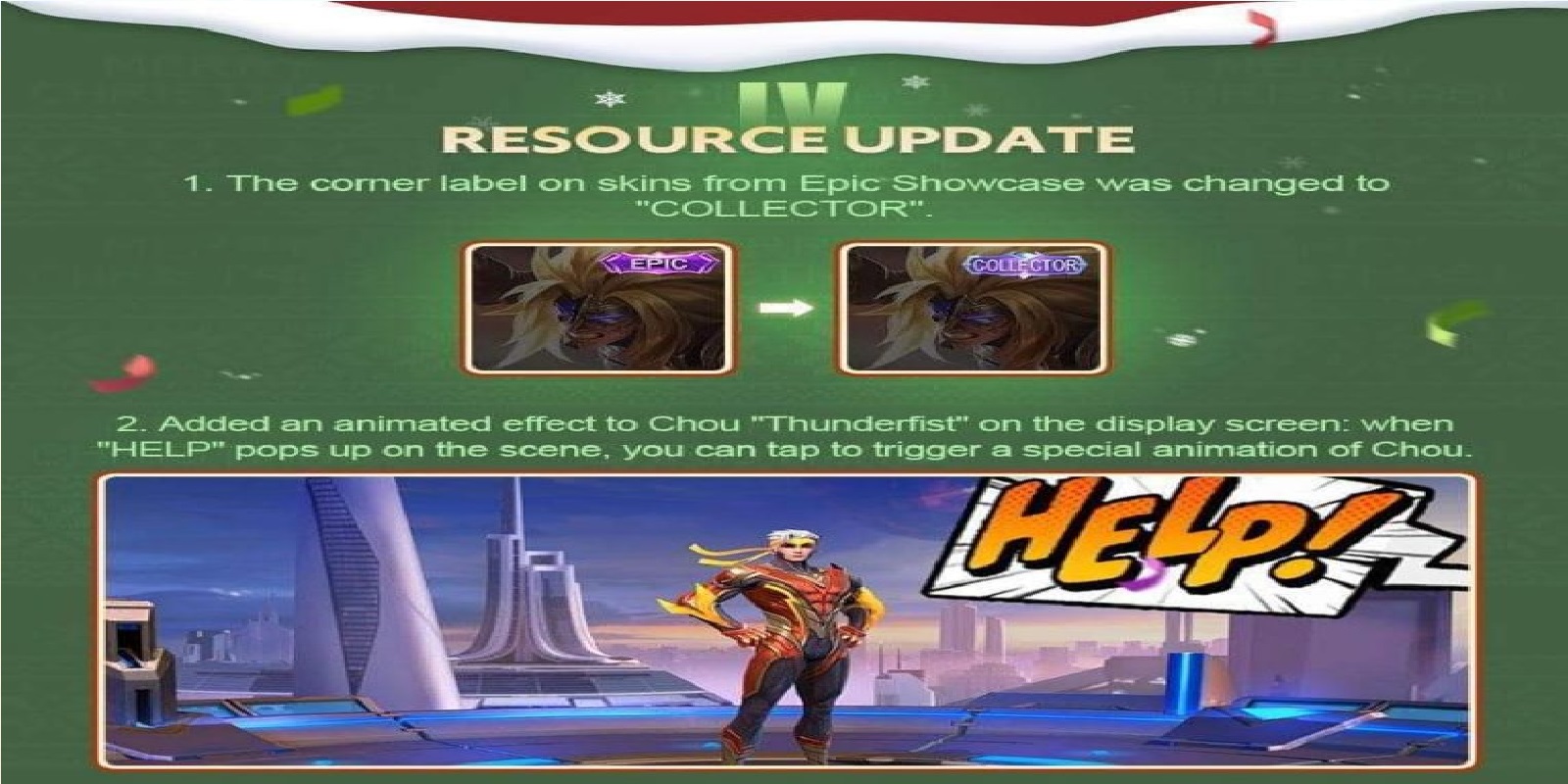 Now the Epic Limited skin that is present at the Epic Showcase event will change its label to Collector. This change applies to the first Epicshocase that was present last June, starting from the Badang skin to the newest one. There is still information for other Epic Limited skins.
Special Animations For Chou Superhero Skins
Next there is the addition of a special animation for the Chou Thunder Fish skin, which is the third Superhero skin to be released this December. You guys can't wait to get the coolest skin chou right?
Skin Season 18 "Rafaela – Star Chaser"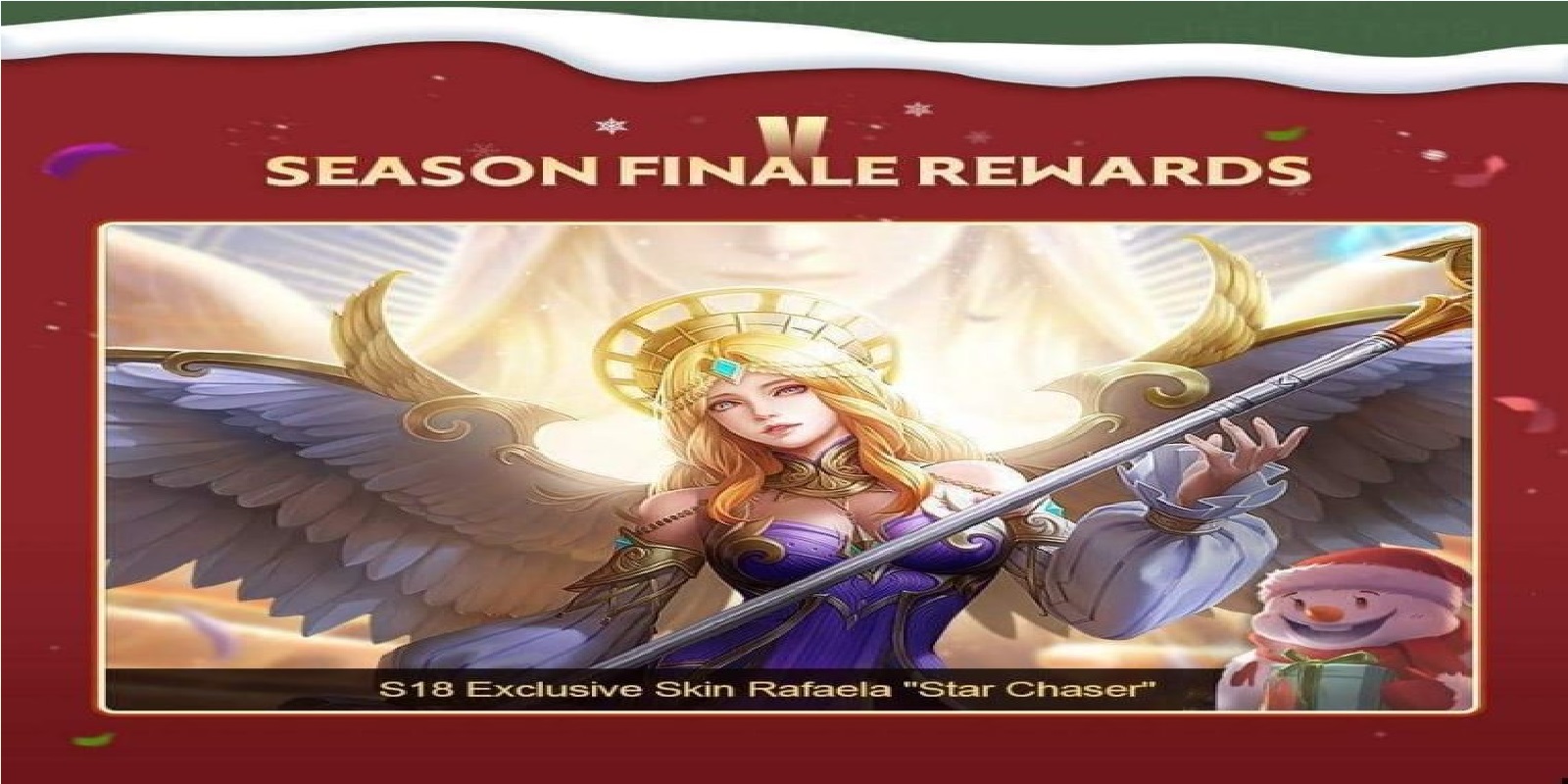 Finally, there is the release of the latest skin for Rafaela's hero, namely the Star Chaser skin which is a season 18 prize in Mobile Legends. You will get this one skin for free on December 19. Make sure your rank is at least Master and above to get this newest skin.
That's all, for the full review that was present on the latest Mobile Legends Patch Note 1.5.38 update which was presented specifically to welcome Season 19 in Mobile Legends. All updates above are confirmed to be present at the end of this year. Don't forget to keep practicing, play wisely and don't become a toxic player!
Don't forget to follow our social media on Instagram