If for example we play a game, there are indeed many interesting things that can be felt. It will certainly be even more exciting, if you play clean enough and don't cheat. If you play using forbidden things, surely this will result in the player's account being banned in free fire.
The regulations given by the developer are very strict and we also cannot break them. This also applies to the Free Fire game, so that players in the game don't become wrong when playing in the Free Fire game.
For the developments given to Free Fire too, everything is quite good and very interesting. Updates from the features or other things in the game, really look very good. Of course things like this, will make the Free Fire game even busier.
The latest 2.0 Rampage event today, is one of the best events that you shouldn't miss. Because the prizes you can get are also pretty good, and very interesting for your account later. Besides all of you, don't forget to play honestly in this game.
Don't use the name Cheat, because this will definitely make your account permanently banned. So right now, we have received new information about being permanently banned again from Garena.
Intrigued by the total player being banned? Immediately, we see the explanation in the article below.
Latest Banned Notice – 400 Thousand Players Cheat Permanently Banned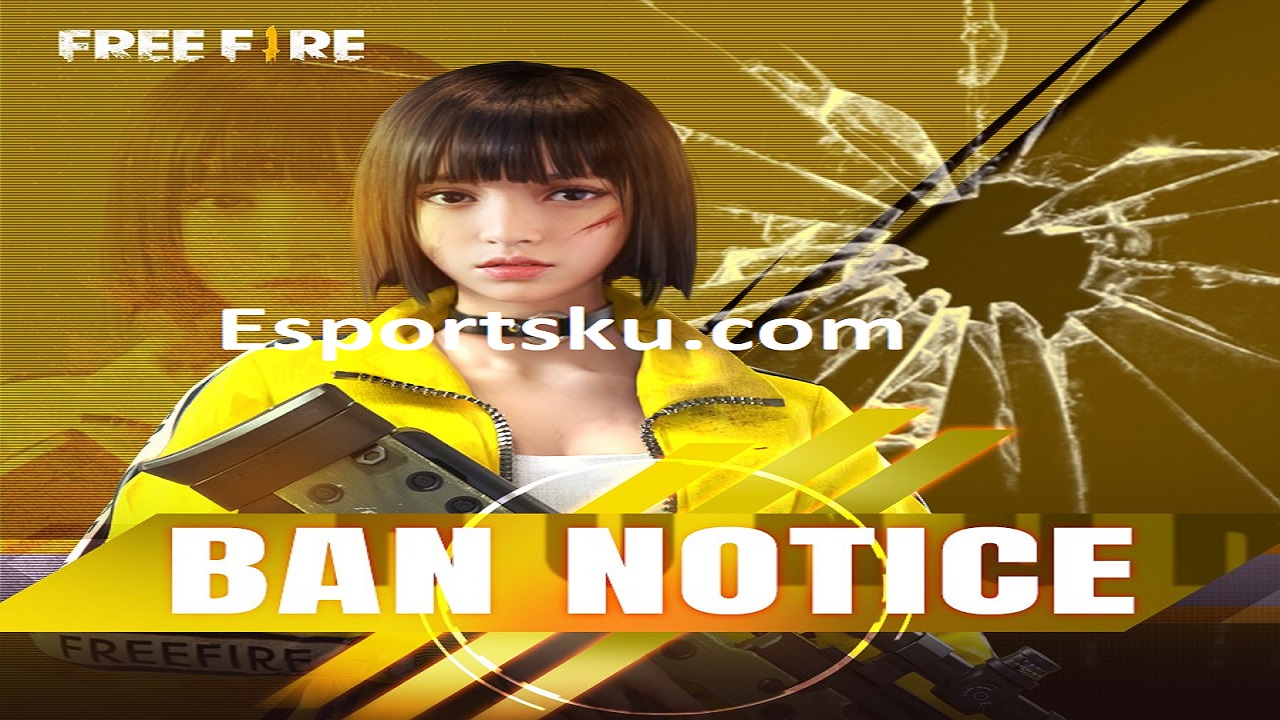 When you use cheats in this Free Fire game, there will definitely be harsh penalties from Garena's side. As we all know, cheats are applications that are used for self-benefit and they can damage the game that is used a cheat.
Indeed, currently the use of Cheats in the Free Fire game has risen to the worst, but after the Anti Hack system was improved, finally the Cheaters in this game decreased. Even so, those who pass through using a cheat will immediately be caught by the Anti Hack system.
So there will be no more cheaters who are allowed to enter, so that they can ruin the gameplay in this Free Fire game. Indeed Garena has also been banned regularly, even things like being banned are done with a pretty good goal at all.
For the ban that Garena just did yesterday, it seems that there is a slight increase in the question of being banned. Previously, the banned players in the Free Fire game decreased, but why did it increase a little more yesterday?
Entering the 5th Banned Wave
Yesterday Garena banned more than 400 thousand players, due to evidence and use of cheats in the Free Fire game. Those of you who use illegal scripts too, will later get permanently banned if for example Garena finds out.
But usually those who use it too, will immediately be caught by Garena. So all forms of fraudulent violations in the Free Fire game will be immediately dealt with with permanent banned sanctions by them.
So, for example, if your account doesn't want to be banned permanently, try not to use any cheat and type.
By playing cleanly, you will definitely not be considered a dirty player. For example, if we tried to cheat and got banned, we will definitely regret it and make no mistake if it is considered a player who uses dirty methods in the game.
That's it, Thank You and Greetings, Booyah.
---
Oh yes, all of you too, don't forget to Follow Us on my Esports Instagram. So that you know the updates – updates to the Free Fire game and others.