The story of Minsitthar in Mobile Legends is very exciting to listen to! Minsitthar is one of the fighter heroes in Mobile Legends who has annoying attack skills. Minsitthar can attract his opponent using his attack skill and from his own ultimate skill this hero can give a silence effect to the opponent so he can't issue his attack skill.
Minsitthar is currently very rarely used in gameplay because it is quite difficult to play in this meta season 17. Most of you probably still don't know who this Minsitthar figure is. We will discuss the story of Minsitthar Mobile Legends here for you.
On this occasion we will provide an explanation of the story of Minsitthar Mobile Legends. For those of you who are curious and want to know who the true figure of Minsitthar is and how his life story in Mobile Legends is, let's just look at the full explanation below properly and correctly!
The story of Minsitthar Mobile Legends
It is told in a mysterious village in the east that once there was a hero who was nicknamed "Holly Spear" he was Minsitthar. He is a hero who has saved his kingdom from harm. Minsitthar was once the prince of Mahr Pura and served in the Forces since his youth. After growing up he received an honorary title known as the "Four Great General" of the extremely powerful Supreme Work.
The story of Minsitthar ML itself has never been defeated in every battle that he participated in. This made Minsitthar gain the trust of the people who were there as well as the trust of the King from the work of Maha Pura, where he was Minsitthar's own father.
The people also believe that Minsitthar will become a wise and strong King after his father retires from the throne. Minsitthar had a determined and courageous attitude, but it could not be denied that he loved a woman who made his father very angry and angry with him. Minsitthar's father couldn't accept the woman he loved. From then on Minsitthar felt that he had made a grave mistake and that he should leave the Kingdom. Many years have passed since Minsitthar's departure from his kingdom.
ALSO READ: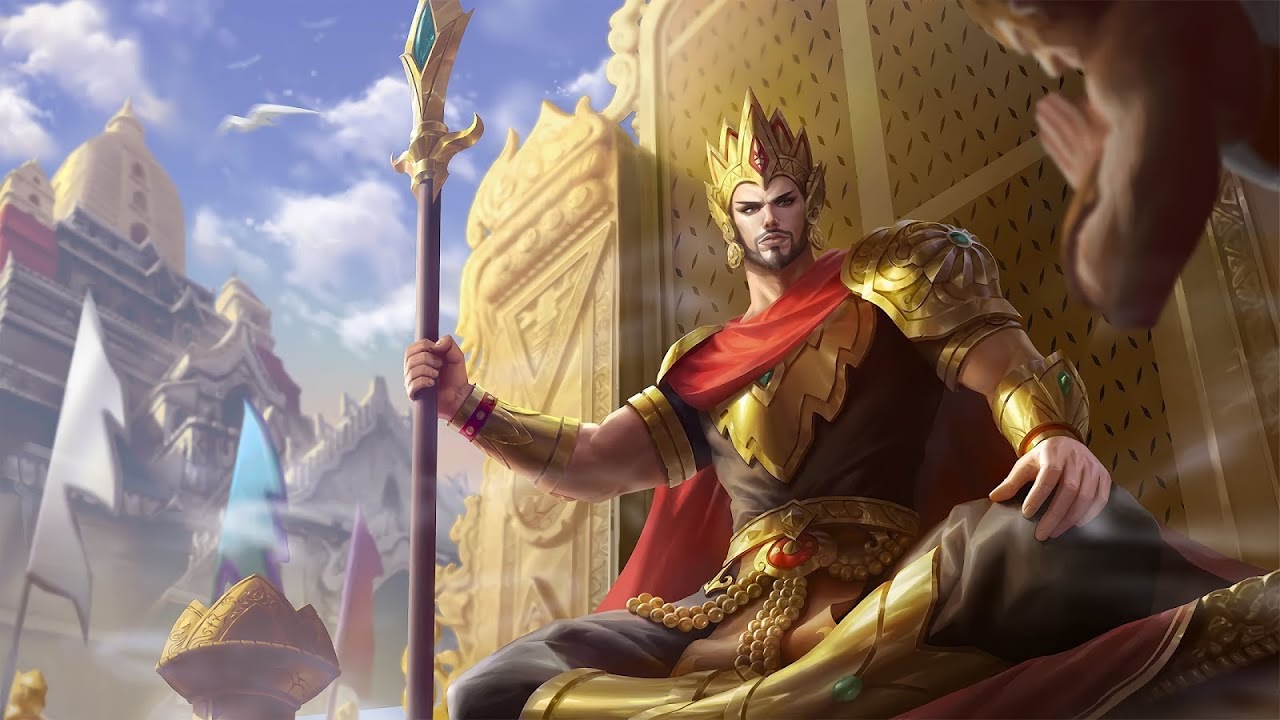 One day he heard that his father had died and the Kingdom that was once led by his father was currently in a very big disaster. There was an uprising there but Minsitthar still doubted whether he should Return. But the brother who had fled with him was determined to go back there and he was killed by the rebel soldiers.
Finally Minsitthar gathered all his former soldiers and counterattacked the kingdom to defeat the rebels who were there. All the rebel soldiers were defeated by Minsitthar and since then the kingdom has been under his control. Minsitthar succeeded in bringing his kingdom to success and life there became even more prosperous.
Now that's an explanation of the story of Minsitthar Mobile Legends that we have explained. Hopefully this is useful and can be a good reference source for all of you. Read the full story above so you know who the real Minsitthar figure is in Mobile Legends!