Every player who plays the Free Fire game must have their own type and gameplay. Even now, the total number of players who have played this game has reached more than 250 million. So of course, Garena will continue to provide lots of updates and other cool events. You, too, can try the Free Fire Loadout Feature to make it easier.
Later too, Garena will present many new updates in May 2020. Of course with that, the player will never feel bored. The Booyah Ramadhan event is now being followed by many players from Indonesia.
Also Read: Latest Gun Skin Box FF M1014 Wasteland Free Fire, So Cool!
This game will always have quite unique maintenance, because with this the game is getting better. Yesterday too, we attended Maintenance on May 7, 2020 Free Fire. Where in this case, there are new things that are quite good and new.
All of you too, now you can feel all of these things in this Free Fire game. But yesterday too, we all experienced a problem with the Free Fire Login Error which was quite detrimental. But now, it is correct and smooth.
Also Read: FF Red Dot Sight Item Attachment Scope Free Fire, More Accurate Shooting!
The skin on a weapon, of course, will make the appearance of the weapon even cooler. This way, you will also receive an additional stat. So that these weapons, become even more deadly.
On this occasion we will provide the latest Weapon Skins that are present in Weapon Royale Free Fire.
Curious? Immediately, we see the explanation in the article below.
Also Read: Free Fire Items with the Latest FF Car Explosion 2020, Destroy Everything!
New Weapon Skin in Weapon Royale – AN94 Spikey Spine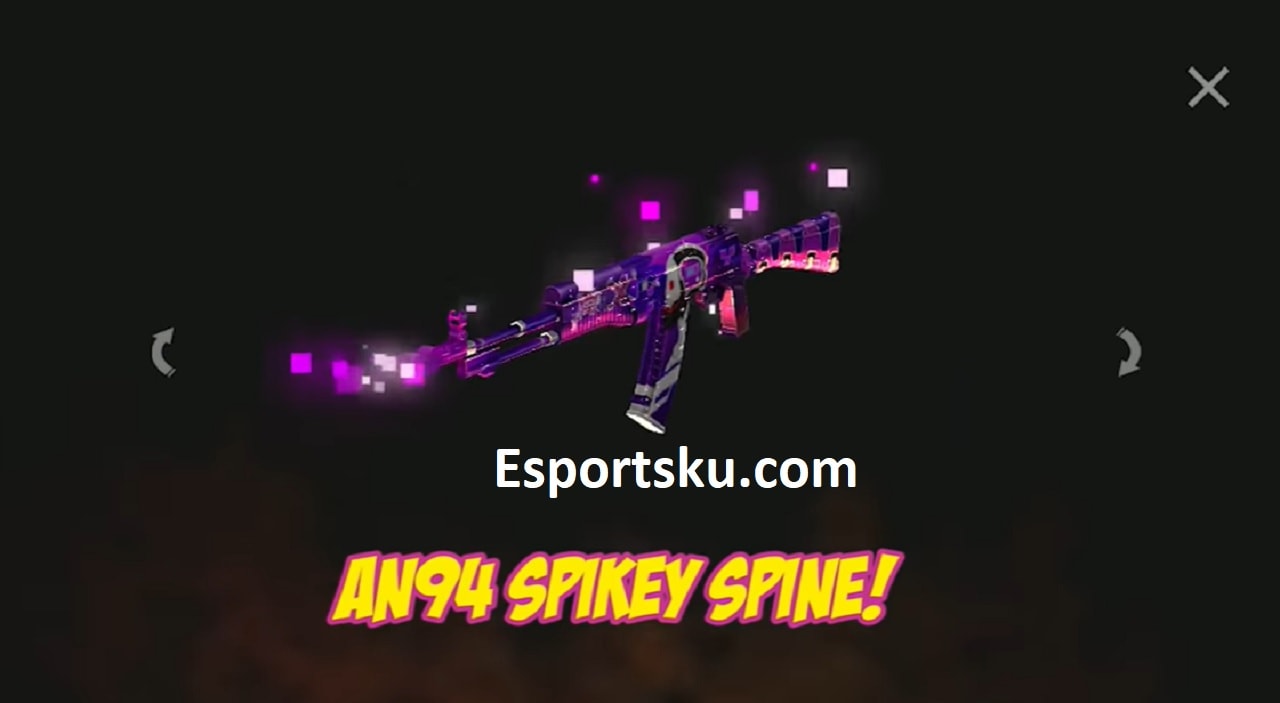 AN94 is one of the weapons, with the assault rifle type in this game. So with that, it's only natural that this weapon is quite deadly from far or near. The damage given from this weapon alone is quite deadly.
In fact, there are many players who say that the AN94's ability is much more deadly than the AK47. Now, this weapon finally gets the newest skin in Weapon Royale again. In January alone, this weapon received the Skin from Weapon Royale.
Also Read: 8 Tips for Pro Player FF Handgun in Free Fire 2020 Battle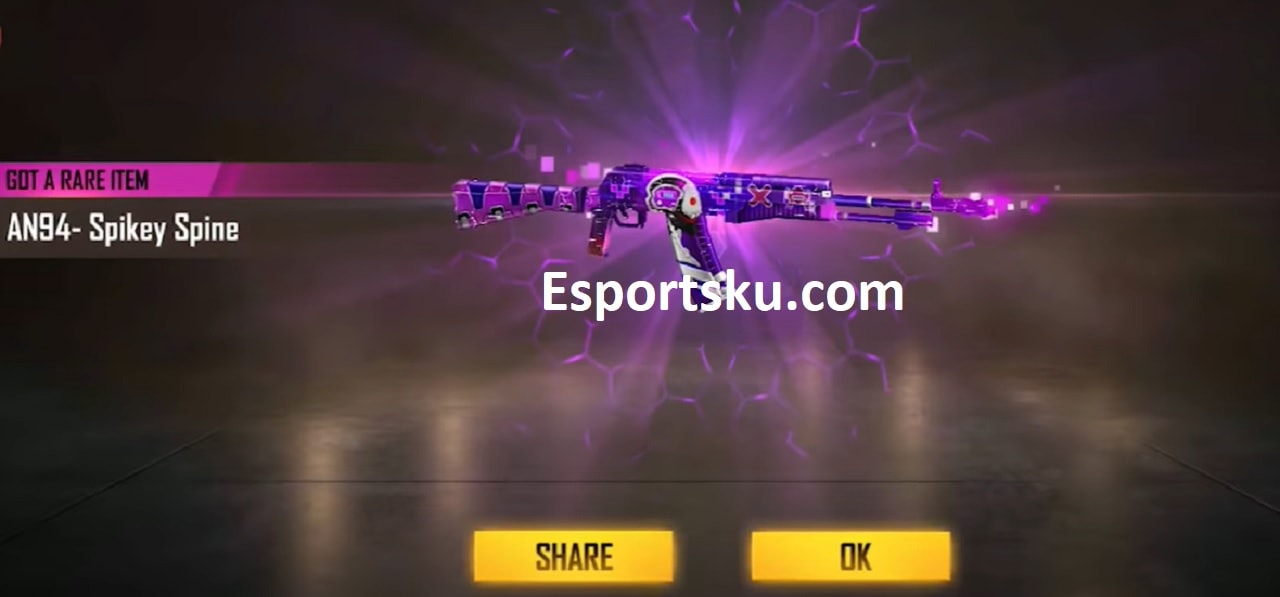 This weapon skin has Dominant Purple color, and in the middle there is a skull icon. This weapon skin is a combo of the next Free Fire Incubator Bundle Leaks.
Latest Weapon Free Fire Incubator 2020
So those of you who are AN94 users and want to collect the next Incubator, must have this weapon skin to make it even cooler. Just like the weapon skins that are present in Weapon Royale, this skin has an additional stat which is quite beneficial.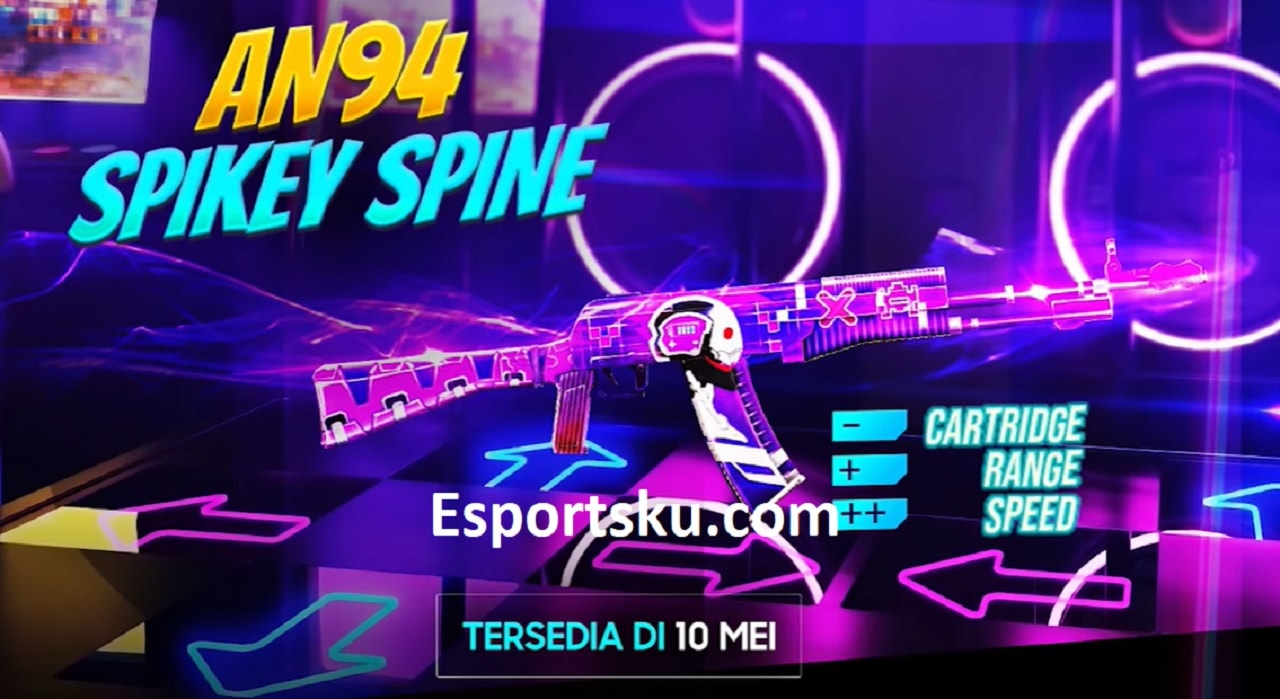 The following are additional stats of the weapon's skin.
Speed ​​++
Range +
Cartridge –
With this addition, later this weapon will become even more deadly than before.
Also Read: The Latest FF Script Makes Booby And Fast Banned Free Fire Too!
So, those are some of the information that we can convey on this occasion. How? Are you all ready for diamonds to get the Weapon Skin? Apart from this, there is some information about How to Get Free Diamonds right now. With this, you can spin in Weapon Royale as much as possible.
That's it, Thank You and Greetings, Booyah.
---
If you want to get lots of information about the Free Fire game, you can immediately join our group.