Don't miss the latest FFIM Free Fire peak day event, this can give us a pretty good and very interesting prize. Of course, from the prizes given to the events that will be present later, all of these are the coolest things we can feel in the future. Moreover, later you also need to know what is needed from the event.
For the future, the current events in Free Fire, we need to try to feel it well and correctly. Because indeed, of all the events that are present now it is quite interesting, for example, like from the Booyah Day Free Fire Event. Where in this event, we can get lots of new and cool missions to try too.
Not only that, now we need to know the Peak Day Event which will be present at the next latest event. Intrigued by this? let's just look at the explanation in the article below.
FFIM Free Fire's Latest Peak Day Event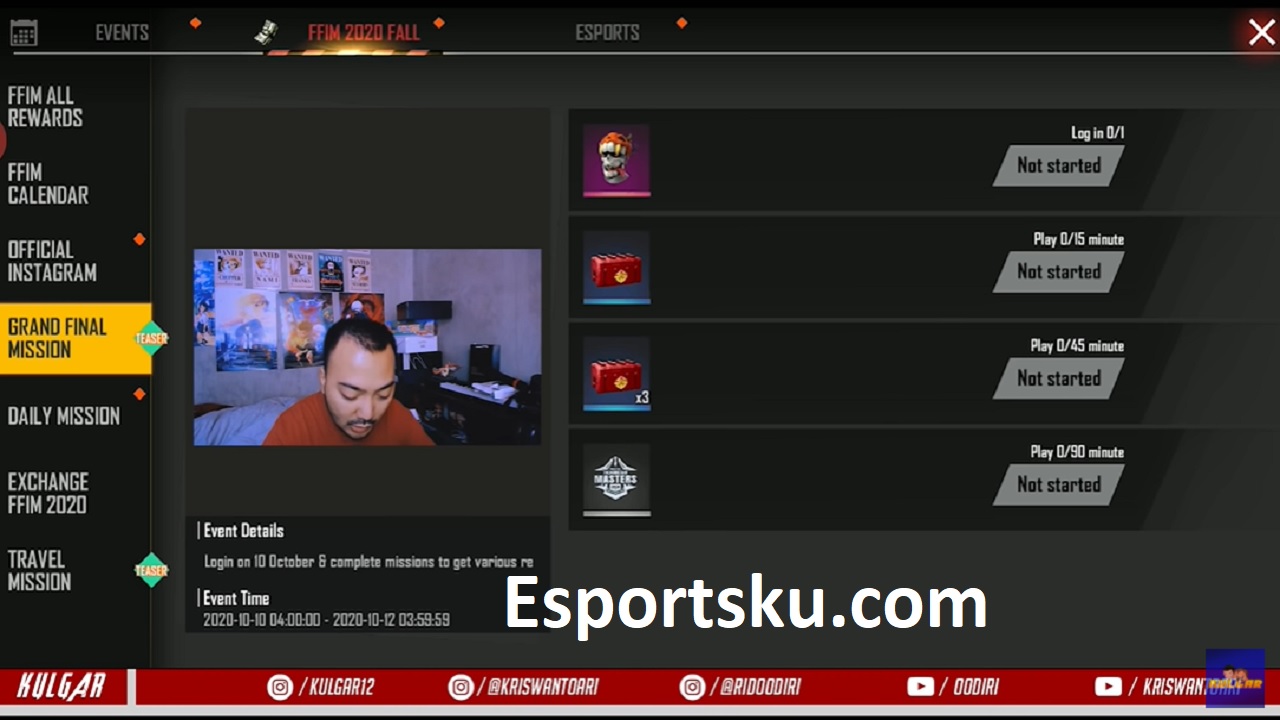 The peak day which will take place on FFIM, of course, will bring lots of prizes for us players. So by participating in this event, of course you will have a lot of benefits that are useful for your account. All prizes on the latest FFIM Peak Day are now, presenting one of the rarest too.
Then you can complete the requirements for How to Get the M4A1 Flaming Skull Free Fire Skin later. If all the conditions presented have been completed, then we can immediately exchange and immediately use the weapon skin presented in this latest FFIM event. We will find out the details, below.
On Peak day, we only need to log in for 1 day to get the Twisted Pumpkin Head Skin item. Did you ever know about Free Fire's Latest Halloween Helmet Skin? yup, finally attending the Peak Day event. You only need to log in for one day, then this mission is automatically completed and we can get the prize later.
Bronze FF Token!
Then you have to play for 15 Minutes and 45 Minutes to get FFIM Free Fire Bronze Tokens (Total of all 3 Boxes). Also on the mission of this event, there will be a Silver Token Prize, where we will play for 90 minutes to get it. We shouldn't waste this advantage, so make good use of it later.
The Peak Day event will take place from October 10 to 12. Don't miss this event later. The prizes that are present on this Peak day, we might not be able to get them again on any other day. Try to log in immediately and finish everything to be calm and not miss this event.
You can also read the Tips for Push Rank Season 17 Free Fire, which in this case will help you increase your Rank later as well. Using this method, it will certainly help you to move up to a higher rank more easily than before.
That's it, thank you and greetings Booyah ..