The biggest and most prestigious tournament event in League Of Legends is about to kick off. Riot has announced the Casters Selected for Worlds 2017 LoL as well as bringing in the best casters around the world including Chris Chris "PapaSmithy" Smith, "James Dash" Patterson of NA LCS ', and Trevor "Quickshot" Henry himself will be ready to show his talent as a caster when the play-in stage kicks off on September 28th. This will be one of the most epic shows and the most eagerly awaited for League of legends fans around the world.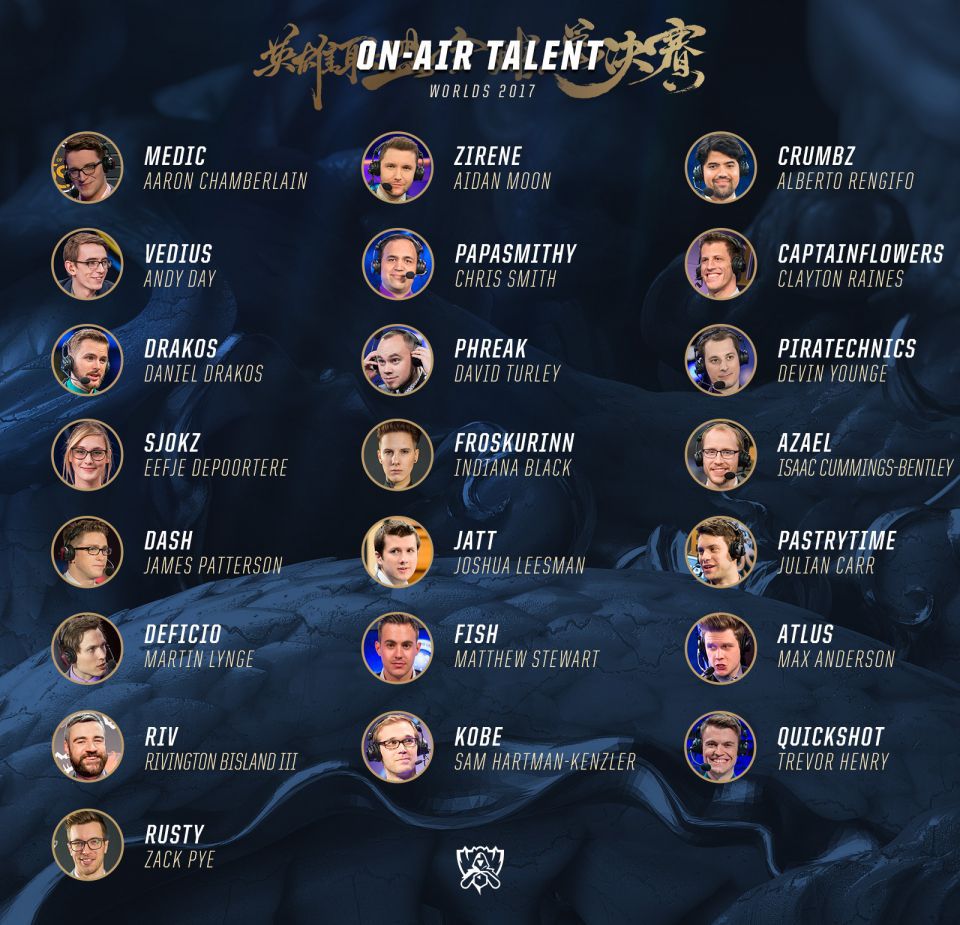 Play-By-Play Commentators
Aaron "Medic" Chamberlain
Clayton "CaptainFlowers" ​​Raines
Daniel "Drakos" Drakos
David "Phreak" Turley
Devin "PiraTechnics" Younge
Julian "Pastrytime" Carr
Matthew "Fish" Stewart
Max "Atlus" Anderson
Trevor "Quickshot" Henry
Rivington Bisland III
Color Commentators and Analysts
Alberto "Crumbz" Rengifo
Aidan "Zirene" Moon
Andy "Vedius" Day
Chris "PapaSmithy" Smith
Indiana "Froskurinn" Black
Isaac "Azael" Cummings-Bentley
Joshua "Jatt" Leesman
Martin "Deficio" Lynge
Sam "Kobe" Hartman-Kenzler
Zack "Rusty" Pye
Also Read: League Of Legends Releases Two New Runes For Late Games
Eefje "Sjokz" Depoortere and James "Dash" Patterson who will bring the main event of the prestigious league of legends this year. With the casters who have been announced, Riot's preparations are complete in celebrating the most prestigious event of the League of Legends this year.
When the Regional Qualifying tournaments taking place in North America and Europe will end this week. then the teams that complete the list of teams that will compete in Worlds 2017 LoL are complete and then it is only a matter of time for him to announce that Worlds 2017 LoL begins!
Worlds 2017 LoL