For now, a game that has a battle royale type, of course, is very busy to be played by many people. Because it gives a pretty good impression, as well as many unique things that you can get when playing this game. One of these games is Free Fire, this game is present on Android and has been played by many people. This time there is a deadly M82B Free Fire Weapon Ability that ff players must try.
By reaching a total of 80 million player logins yesterday, Garena will provide many of the latest updates for Free Fire. So that all of you will never feel bored when playing games that have been present since 2017.
In June 2020, right now, we all have the latest June Free Fire Update which is cool. Where in this update too, there are many things you can get and feel when playing later too.
In fact, all of us now have the presence of the latest Free Fire weapon, where the new weapon is the M82B. For those who don't know what this weapon is, this type of M82B weapon is the latest Sniper Rifle in the Free Fire game.
When you compete and meet with this weapon, you will definitely hide immediately and then fight from a distance, right? Even you will also use a Gloo Wall, to protect yourself. But it turns out that this is going to be even more dangerous.
In the following, we will provide an explanation, of the M82B Weapon that is present in Free Fire.
Also Read: Leaked Elite Pass Season 26 Free Fire Cyborg FF Bundle Theme
Explanation of the M82B Free Fire Weapon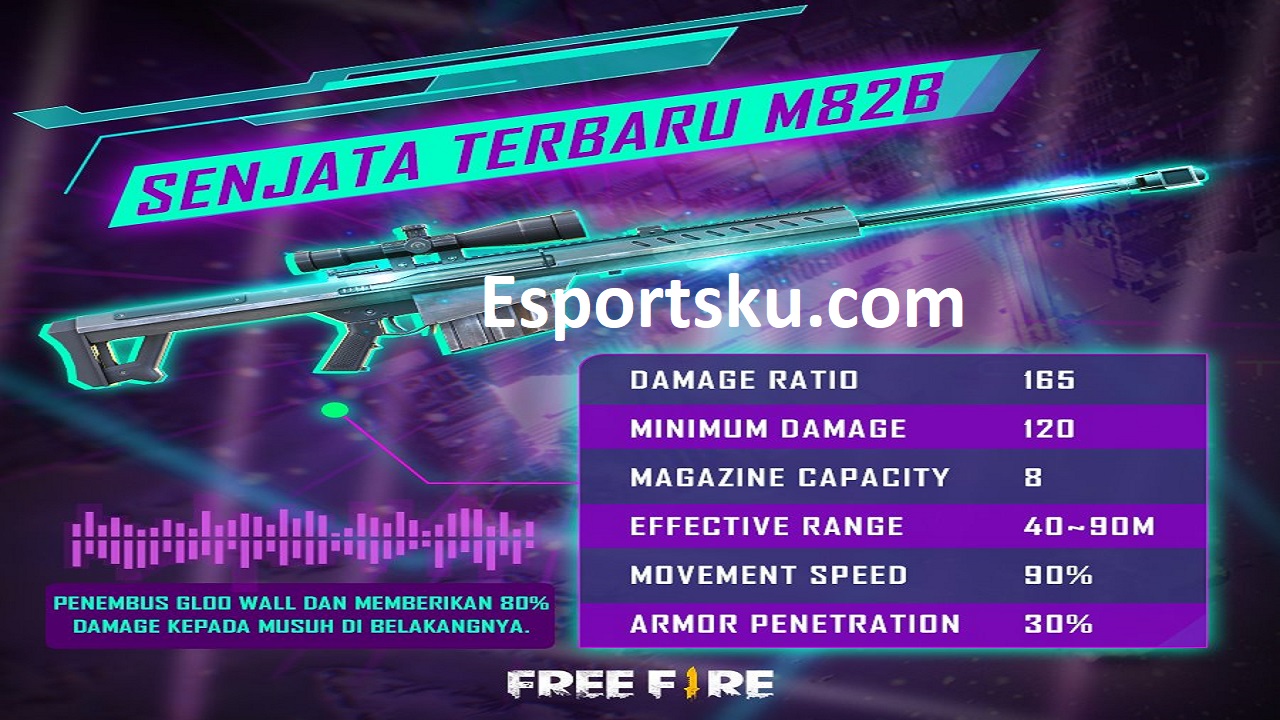 This newest weapon is indeed quite good and deadly if you use it properly. But right now to be able to try out that new weapon, you all have to play in Classic Mode and look for it in houses.
But if I'm not mistaken in Classic Mode now, the blue zone is here again for all of you. Because to get this weapon more often, it is only present in the blue zone. It is only natural, because the M82B is quite good and very deadly.
The ability of this weapon alone has several stats that exceed the AWM Weapon which is notoriously deadly. But after seeing it, the capabilities of the M82B are much better when used. Moreover, you could say from this weapon, there is no safe place at all.
Become a Counter Gloo Wall FF Weapon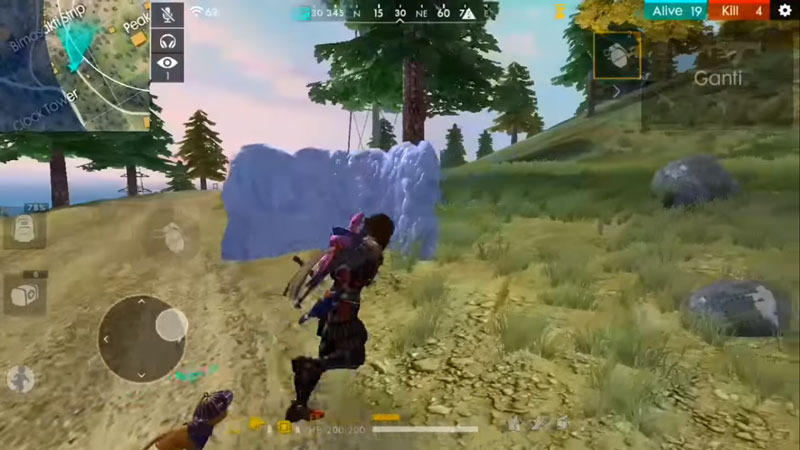 It is indeed a correct term because this weapon can penetrate one defensive item very deadly. Things like taking out a Gloo Wall when shot by an enemy is one of the most important things to do.
But if for example you are dealing with this M82B and installing the Gloo Wall, then death might be even closer. Because the ability of this weapon is very deadly, where the bullets that are fired can penetrate the Gloo Wall.
With things like this you don't need to bother to count the existing Gloo Wall Free Fire now. Just shoot using the M82B weapon, then the enemy who is hiding will receive 80% Damage.
Also Read: Latest Death Box FF Skin with Cyborg Free Fire Theme, Cool!
But keep in mind again that this weapon, too, must have a very deadly counter. For example, if you use this weapon, you must be able to keep your distance from the enemy. If possible, the distance is far enough, so you can lure your enemy using the Gloo Wall too.
That's it, Thank You and Greetings, Booyah.