Now the Free Fire Voting Discount Bundle is finally visible and we can find out now. Of course, the bundle is one of the best choices determined by the players themselves, so you shouldn't miss this latest discount. Because the bundles that are present at this latest discount are also quite good and very attractive for us to buy.
So every bundle that is presented in this Free Fire game, we can get it in different ways. You also have to know later, the Impact of the Bundle Adds Stats in the Free Fire game. Surely something like this, will never happen. Because the impact that will be given is also certain, it will be one thing that is quite dangerous for this game.
On this occasion we will also provide new information, which explains the winners of the Bundle who will be present with the latest discounts in the game. Curious? Immediately, we see the explanation in the article below.
Bundle Wins Free Fire Voting Discounts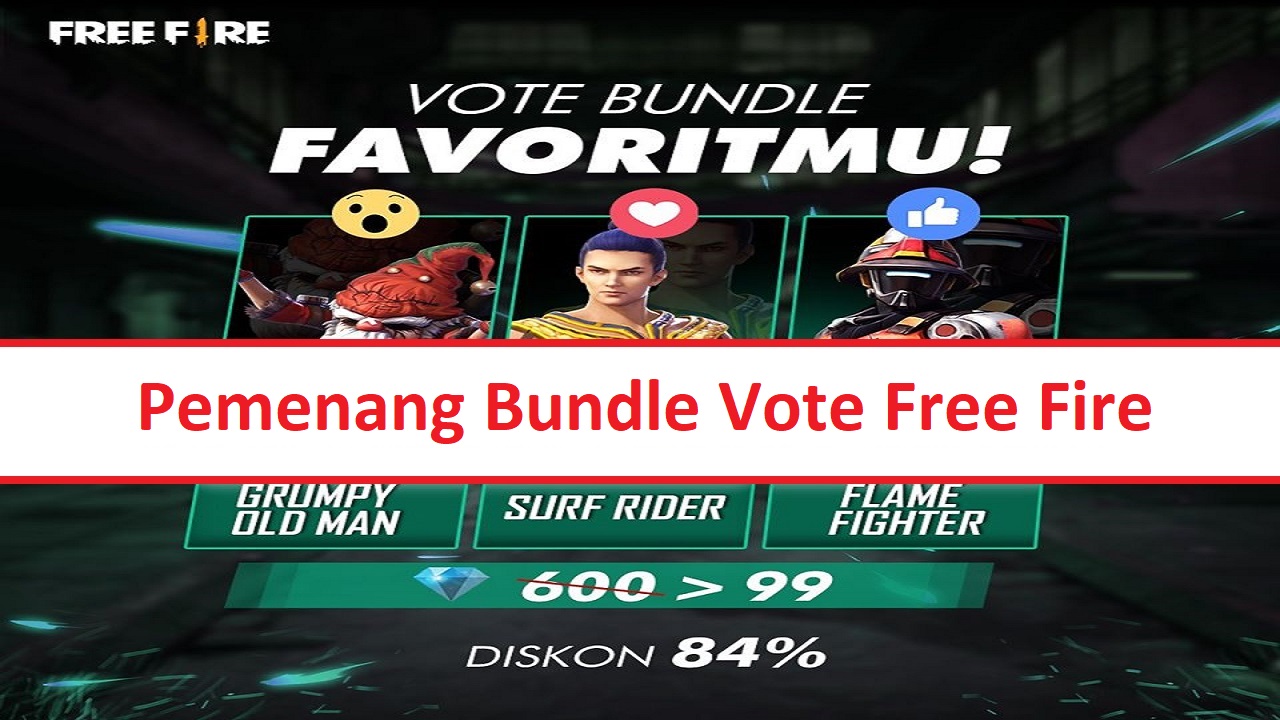 This voting-related event will indeed occur once a month and just yesterday it was held again. It is presented quite well and is the best choice, so the players themselves determine the discount. For a large number of votes, the bundle will also be given a big discount.
Yesterday, we all attended this Voting event, where three bundles were presented for us to vote. Of course these bundles are pretty good and cool, but there is only 1 that will be present in the newest discount that will be coming later. Of course this voting event is pretty good and very cool, you all shouldn't miss this event if there's more.
So in the future the voting event is already over, where we know that currently there is an original winner of the bundle. The discount given at this event too, is indeed quite large. Winning bundles will get a discount, of 84% and this is of course very profitable. The starting price is from 600 Diamonds to 99 Diamonds only.
Surf Rider Bundle FF Winner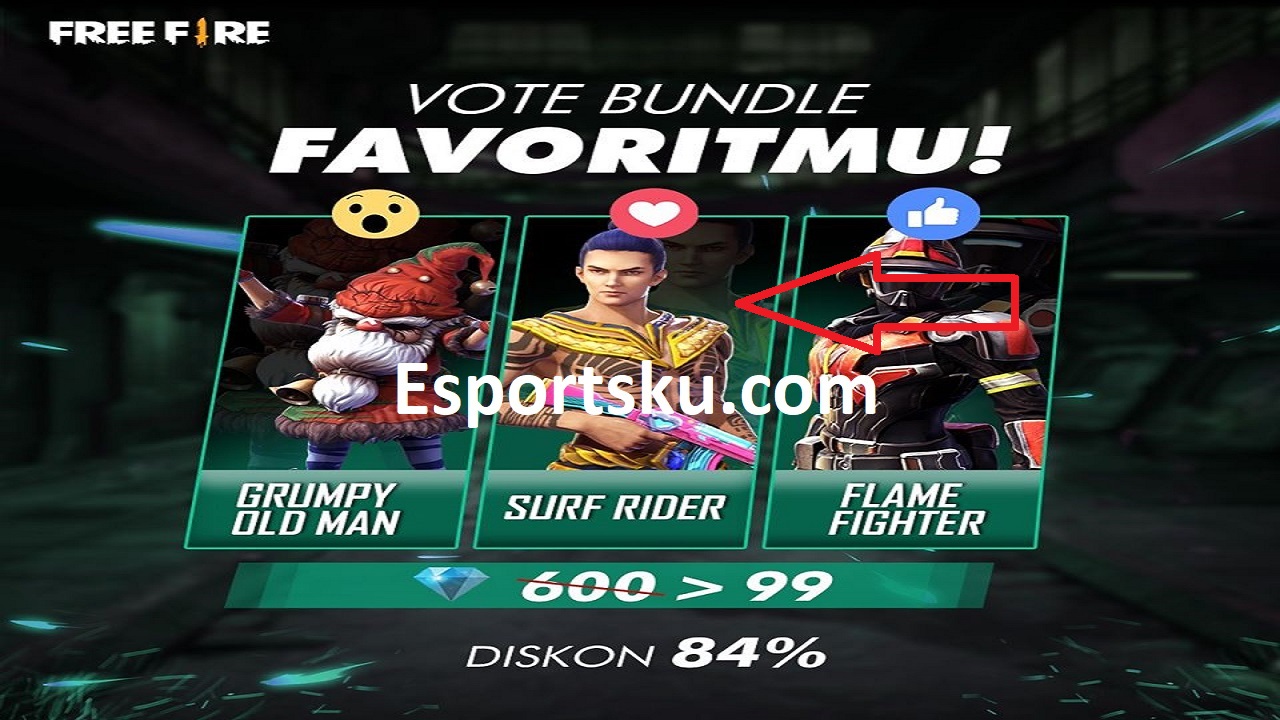 The winning bundle in this event is the Surf Rider Bundle, which will immediately be given a discount of 99 Diamonds soon. Of course those of you who vote for this bundle, you can't miss the event later. Because the discount given to the Free Fire game is not permanent, so there is an end date for the discount event as well.
This discount event will take place from 6 to 12 August 2020, so you really shouldn't miss the event later. We can already know about the voting acquisition at this event too. The Surf Rider Bundle will get 31,000 Love, Grumpy Old Man 11,000 Wow and 8,000 Flame Figther Like React in this event.
Also Read: The Best Solution for Free Fire Accounts Affected by Hack FF!
Also Read: 5 Attachments in Garena Free Fire!
For now, the events that are presented in the Free Fire game are indeed good and very cool. Of course you all can't miss this event later, because the prizes given are quite good and also cheaper. This discount event will definitely come again in the future, so you don't want to miss this event.
That's it, Thank You and Greetings, Booyah.
---
Oh yes, all of you too, don't forget to Follow Us on my Esports Instagram. So that you know the updates – updates to the Free Fire game and others.