After previously we gave a leak about the Epic Showcase skin in March. This time there is one more monthly skin present, none other than the Starlight Member skin gift. This is the March 2021 Starlight Skin leak in Mobile Legends. After this January we have the Starlight skin from the hero Benedetta. Then in February you will get the skin from the hero Lapu-Lapu. Well in the following month you will get the skin from the hero Khufra.
Starlight Member is one of the features found in the Mobile Legends game. In this one feature, you can get limited skin prizes that can only be obtained that month. Of course this Starlight skin is a cheap version of the Epic Showcase skin in Mobile Legends.
Leaked Skin Starlight March 2021 Mobile Legends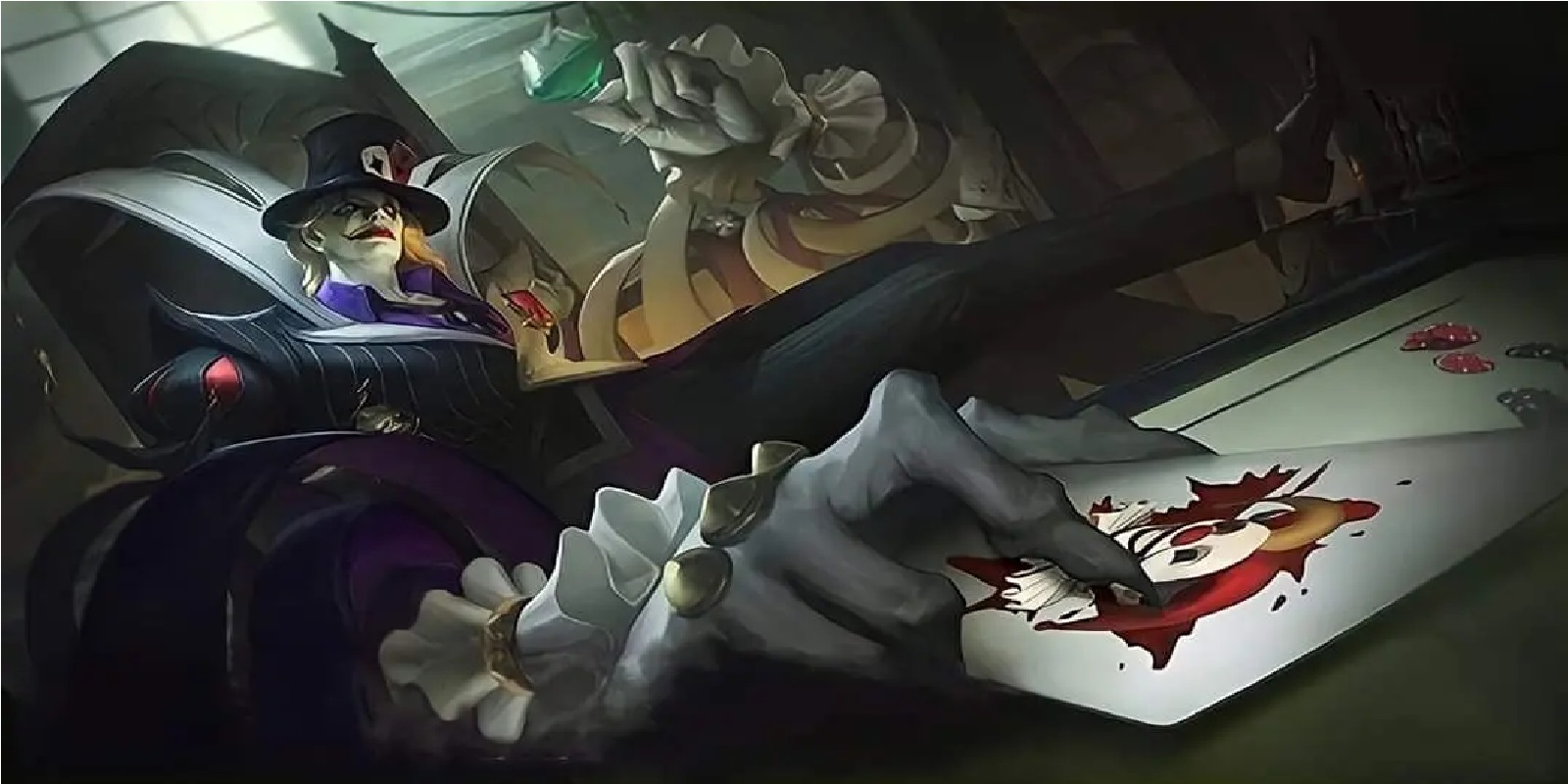 In March, the skin of Starlight members who will be present will be given to the Khufra hero with the skin name Dreadful Clown. This skin will present Khufra with a cool Joker-style appearance in Mobile Legends.
Khufra will look like a Joker with a pretty creepy make-up. Like a joker in general, Khufra will also wear other accessories such as a magician's hat, a neat black shirt and wearing a card.
Khufra himself is a tank hero who is quite often included in the meta in Mobile Legends. Khufra is the best tank hero capable of countering all opposing heroes.
This hero is a priority pick when you play. But unfortunately in an update some time ago, Khufra received a significant nerf, which made him step down in the latest meta.
Leaked Skin Starlight March 2021 Mobile Legends
Now in March, Khufra looks like he will get a buff again and will become a meta in Mobile Legends, this has become Moonton's habit to present the latest skin along with the buff it presents.
For those of you who want to get the latest Khufra Dreadful Clown skin, you must prepare around 500 diamonds to buy Starlight Members, make sure to prepare diamonds from now on to get them.
Now if you are confused, for the price of 500 diamonds, it is usually the equivalent of IDR 150,000. This price will certainly get quite a lot of prizes such as Battle Emote Khufra, Skin Painted, and also the Sacred Statue from the hero Khufra himself.
So that's it for the latest leak of Skin Starlight March 2021 Mobile Legends. Hopefully, with this latest information, you can collect diamonds to get the target skin that you are after. Don't forget to keep practicing, play wisely and don't become a toxic player!
Don't forget to follow our social media on Instagram