The global gaming world has many genres that can spoil your life right at home. One genre that exists and has a unique appeal is the simulator genre. Well, this time there are some of the best simulator games at home during the COVID-19 period that you can play.
Just like the name implies, simulator games become a simulation medium for certain activities related to real-world life.
Some simulator games are worth trying while at home. Not bad for filling your spare time as well as adding to your experience. Because you can't get the simulator game from everyday life.
For example, if you were a child when you dreamed of becoming a pilot but now you are an accountant, you can get revenge on your childhood in a pilot simulation game.
It could also be because you like extreme animals, you dream of having a dinosaur pet. You can play dinosaur simulator games.
So far, most people know that simulator games are only limited to The Sims or EuroTruck. Even though there are many types of simulator games. Some simulator games even make the heart beat because the simulation game feels so real.
Instead of getting too late, you better check out some simulator games that you deserve to try while at home.


This simulator game you deserve to try because this game asks you to make a city of the future. In the real world, there is the construction of a new capital city, in the gaming world there is Cities Skyline.
Player will be the leader of the area / city. Its job is to plan development, monitor development, organize cities, make city policies, and so on. The goal of this game is for the citizens of the city to be happy, peaceful and prosperous. In accordance with the noble ideals of the nation's founder.
This simulator game you deserve to try during the Covid-19 pandemic like this. Let you know how to take care of the hospital.
Two Point Hospital simulator game requires players to do hospital management. The goal is so that the patient can be treated properly and in accordance with the illness. In addition, players are also challenged to carry out internal hospital management.
Even though the impression of this game is serious, it's actually a fun game. So, you deserve to try the fun of managing the hospital.
This simulator game is worth trying if you live in a city and rarely see rice fields in the real world. Yes, the Farming Simulator game is a farming and gardening simulation game.
You will be the owner of the land in this game. Your job is not far from organizing seed planting, harvesting corn, taking care of selling garden produce, and so on.
This game is considered by many to be the best farming simulation game. Because the detailed simulation and graphics make the eyes happy.
Tropico is a legendary simulator game. This game is a city simulation game that is not inferior to Cities Skyline.
The 6th series of this game has improved graphics and games that are much improved than before. If you are bored with Cities Skyline, you can try Tropico 6.
Who knows, this game can test your ability to become president or governor or mayor.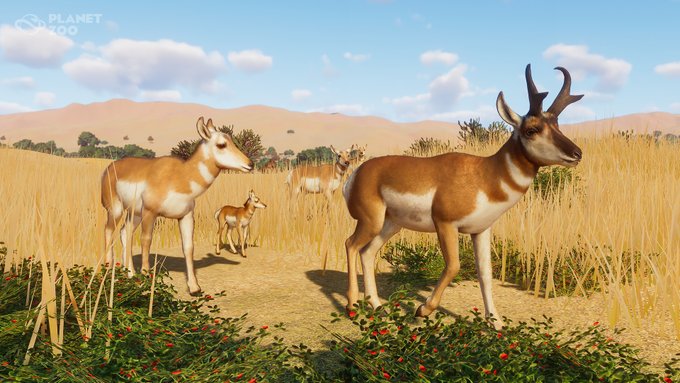 Planet Zoo is a heavy fighter of the Zoo Tycoon game. You are in charge of building a zoo in an area.
This simulation game teaches you how to handle various kinds of animals. Because the focus of this game is not only on the satisfaction of visitors who come. But it also measures zoo pet satisfaction.
Planet Zoo game seems to be a further development of Zoo Tycon. The reason is because Zoo Tycon developers are the ones behind Planet Zoo.