Finally, Mobile Legends launched a new Skin for the hero Martis, as we all know Martis has not received a new skin for a long time. This is a special type of skin called Deathrock. Initially the Skin was shown to be Elite Skin, but eventually it changed to Special. This time there is Skin Martis Deathrock ML New Cool Mobile Legends!
This skin was given to Martis, because Moonton wanted to make King Ashura like it used to be. They will make Martis become the king of fighters again, so that he will be able to make Martis dominate because of his Overpower.
Skin Martis Deathrock ML New Cool Mobile Legends!
Martis gets an additional Damage and Appearance that is getting cooler and more dangerous. This hero has been around for a long time in the Mobile Legends game, if not only from 2018 ago. Martis is a Fighter hero who uses 2 swords, and his sword is very sharp.
She has an original appearance with long hair and gray color. He has the appearance of a face that is quite old, like he is 45 years and over or has been thousands of years.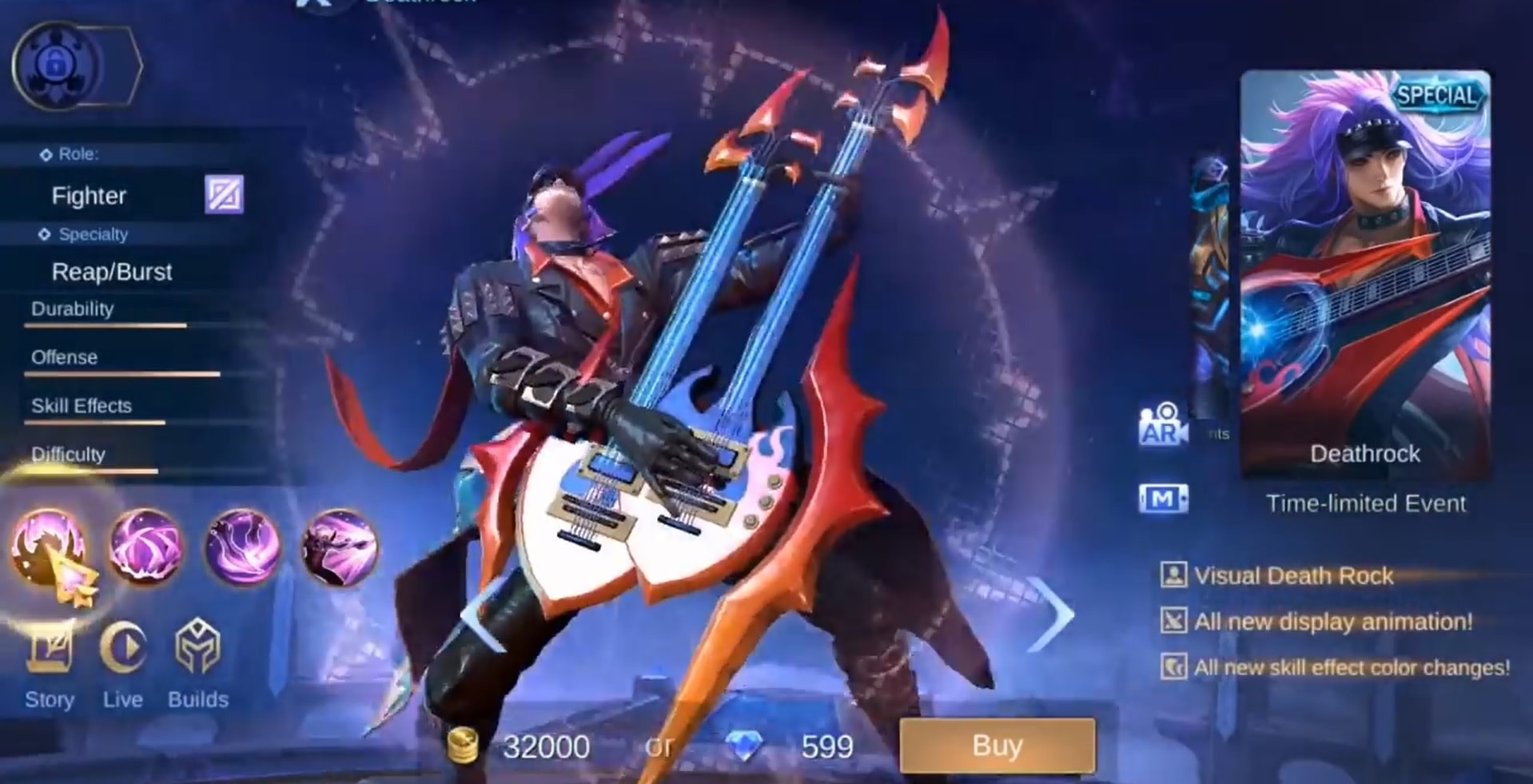 Martis Deathrock is a new Skin that you will be able to get by completing an event. You can complete the event from January 25 to February 9 2020. The way to get Skin Martis Deathrock ML in this event is to do a Draw.
By using Party Chord Tokens obtained by completing missions, you can Draw in the event.
If the Deathrock ML Skin Martis is sold, then the price of the skin is 749 Diamond. The appearance of the newest Skin Martis Deathrock ML changes all of its appearance, both in terms of weapons and appearance. Hero Mobile Legends Martis has long hair with purple color, and his face has become younger and more handsome.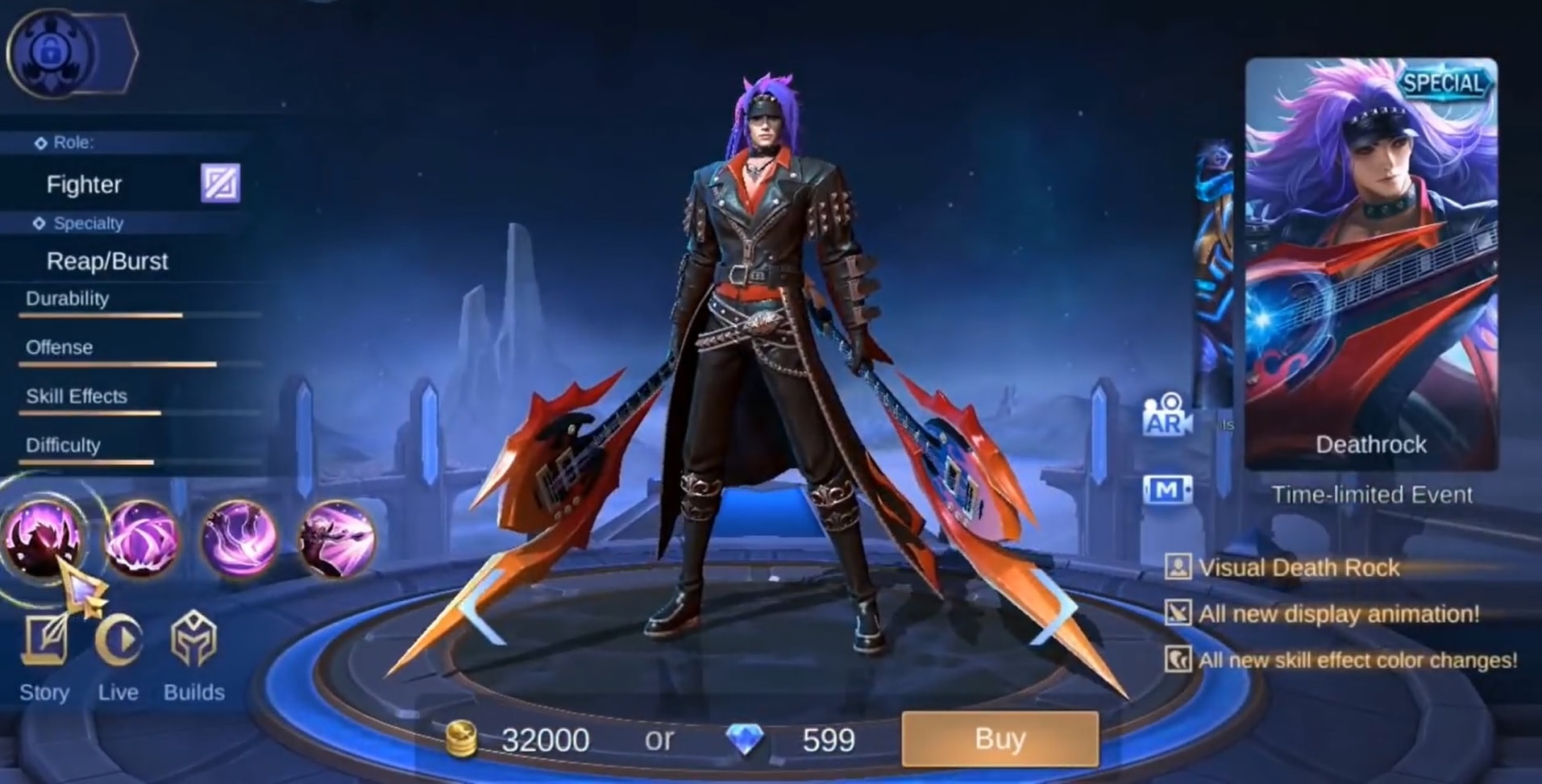 Martis also uses a black hat, then there is a rock kid's necklace on his neck. In addition, he also wore a Rock Band kids jacket with additional accessories.
His sword has also undergone a change, from what was once Serrated to now an Electric Guitar. Even though you use a guitar, this sword is still sharp and you shouldn't underestimate it.
The skill effect contained in this skin has also changed, here we will provide a preview of the skin effect.
Skill 1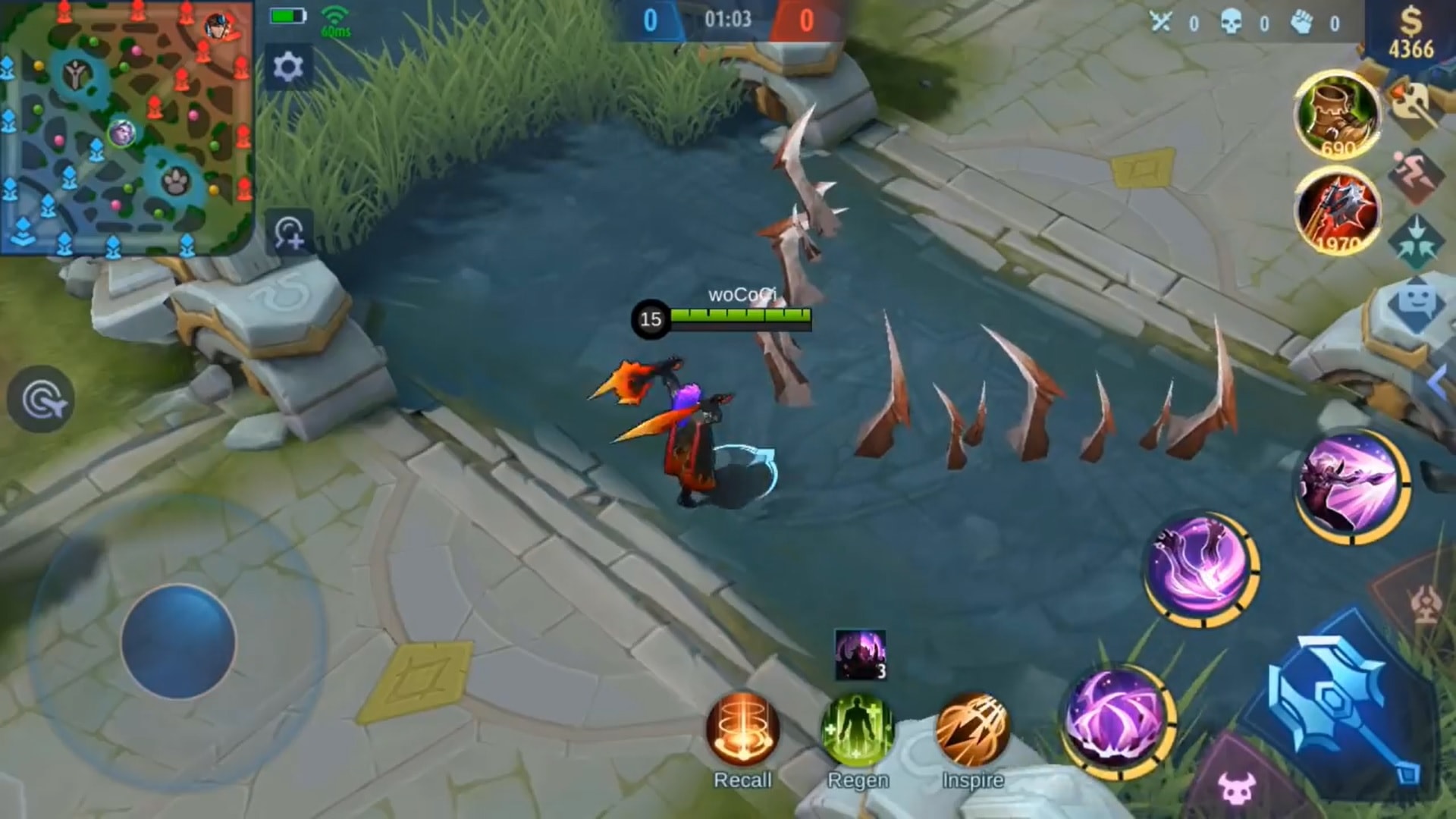 Maris takes out a sharp thorn from the left and right, then when they are closed, they will display a pretty good Purple Color Effect.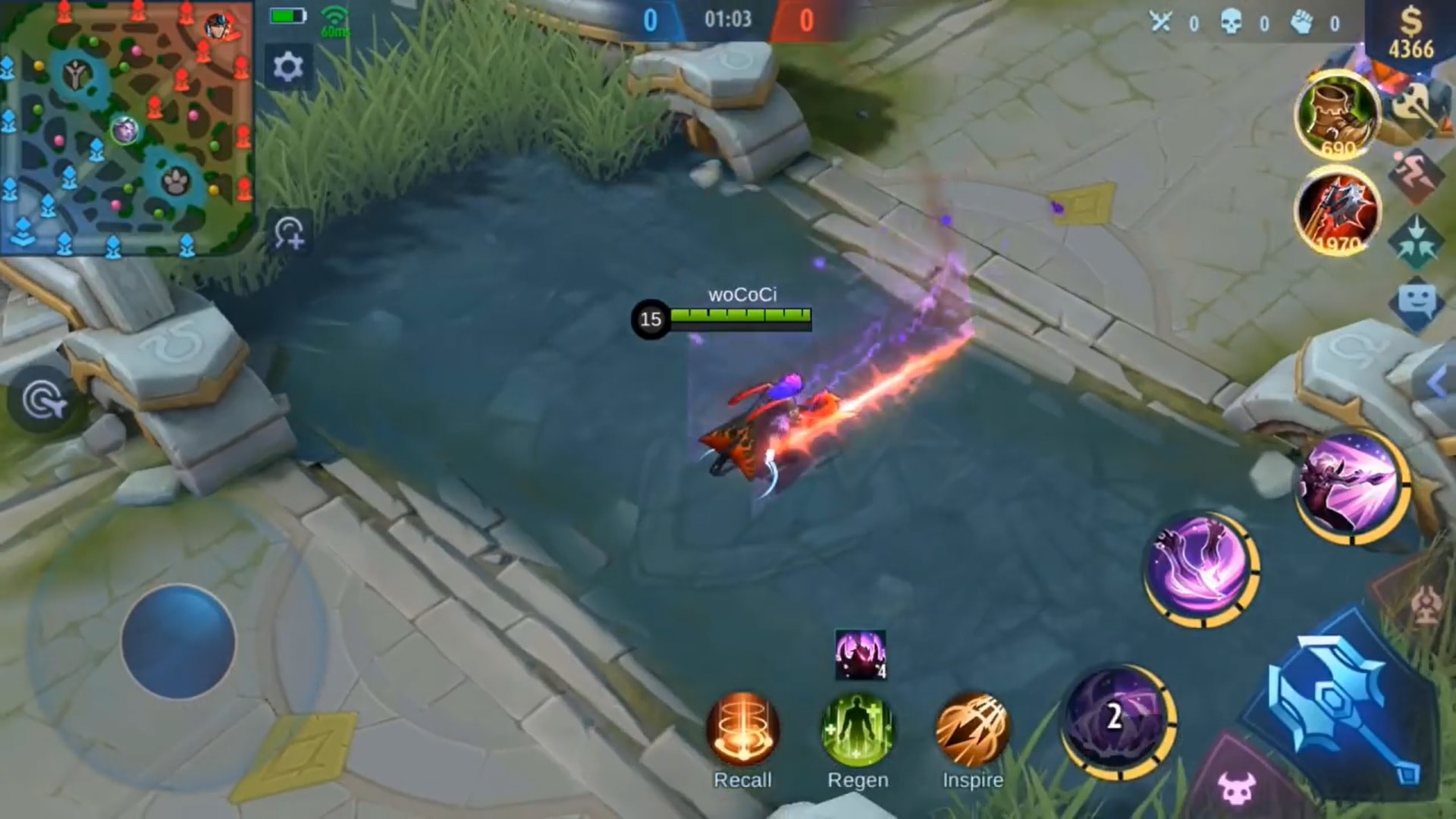 And there is a red underneath that lights up.
Skill 2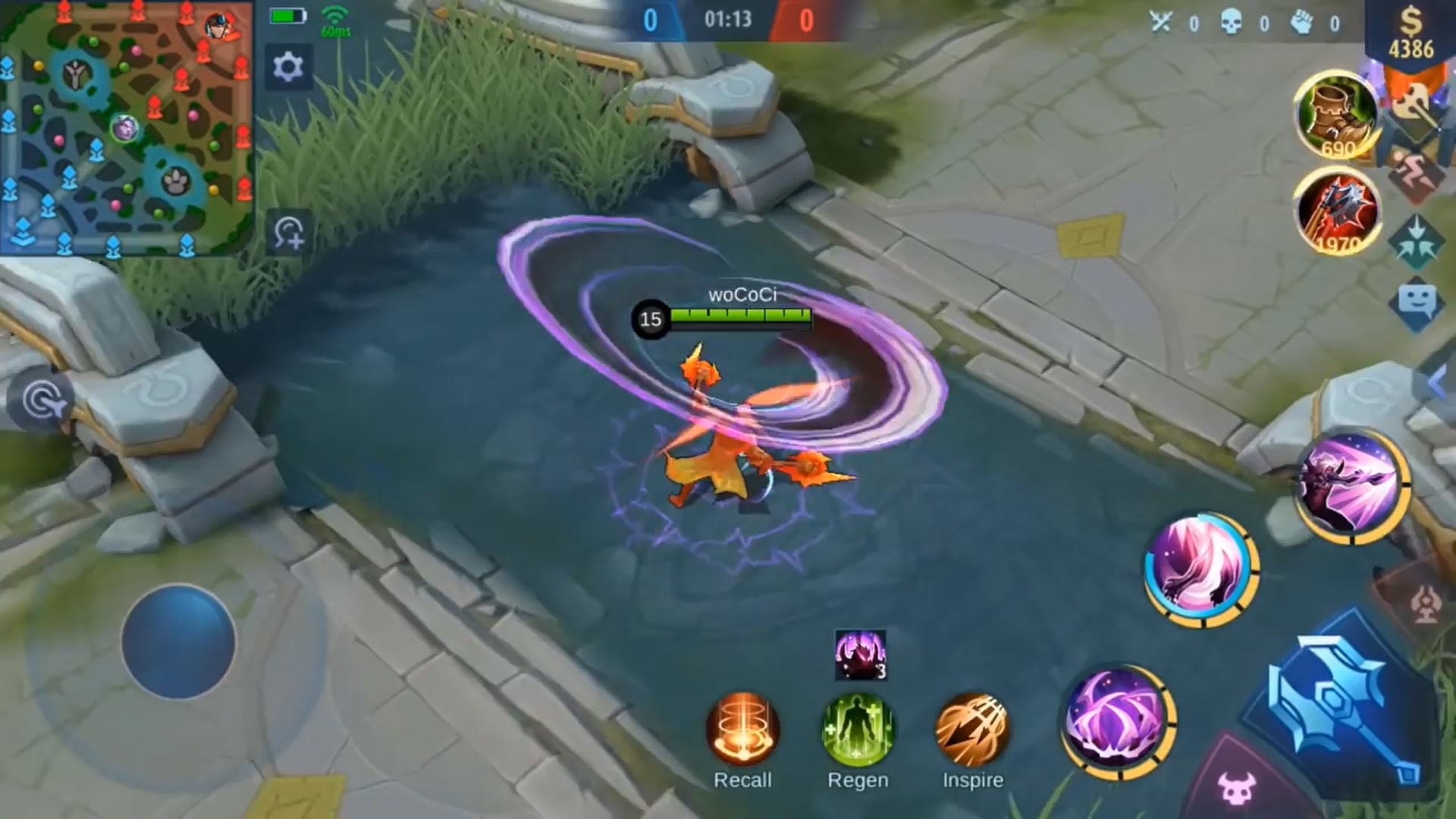 In Skill 2, his new Cool Martis Deathrock ML Skin in Mobile Legends changes color with every attack that is launched.
Also read: Latest ML Redeem Code at the end of January 2020
Initially it was light blue, but when it was about to end, a pretty good red and brown appeared. In addition, when this skill is active there is a flow of electricity underneath it.
Skill 3 Skin Martis Deathrock ML New Cool Mobile Legends!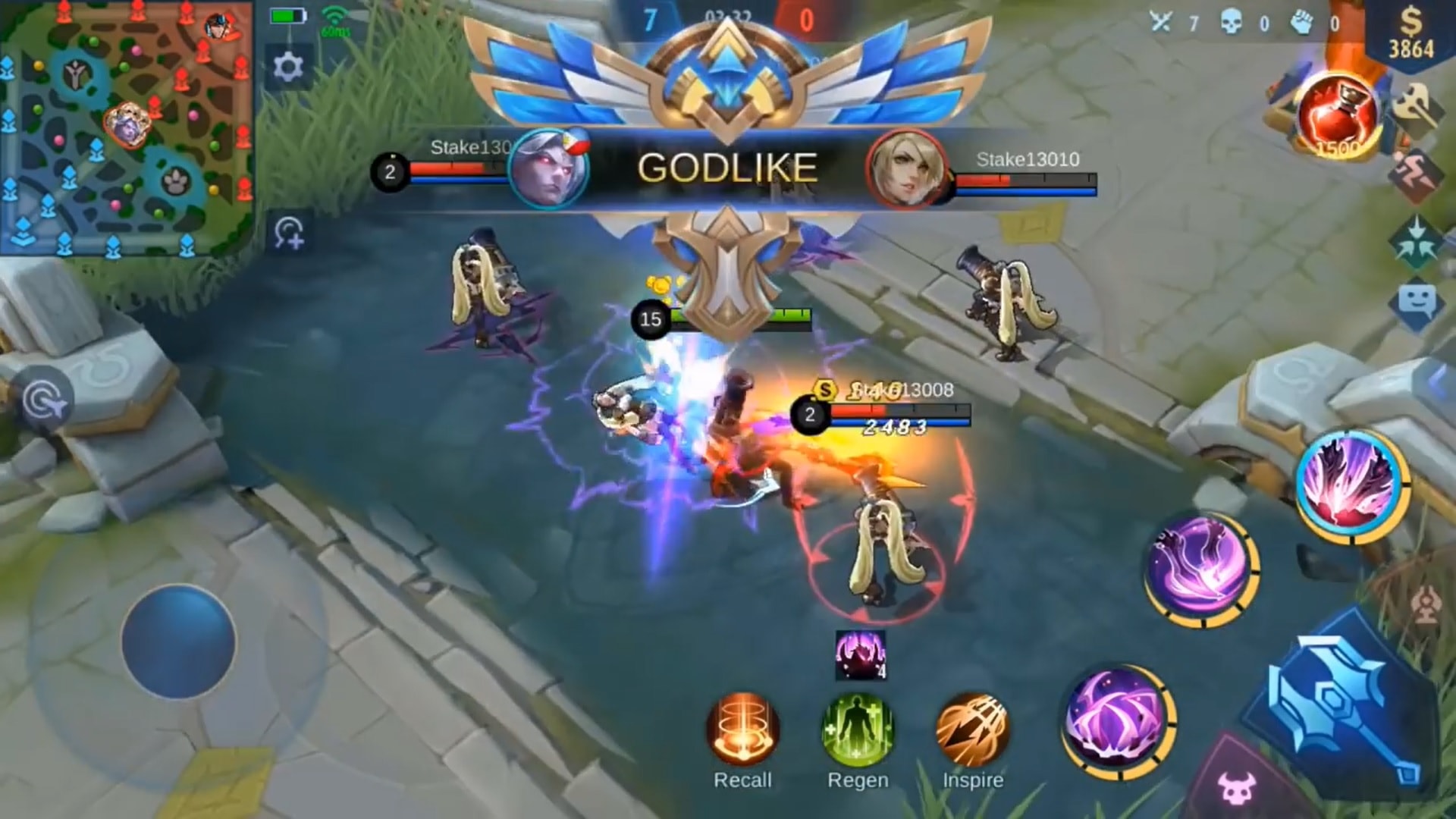 In the first attack, Skin Martis Deathrock ML New Keren Mobile Legends will stab the enemy with his guitar. You will see it raises the Electric Flow Effect under the enemy. On the next attack, a Down arrow sign with Red mixed with Orange appears.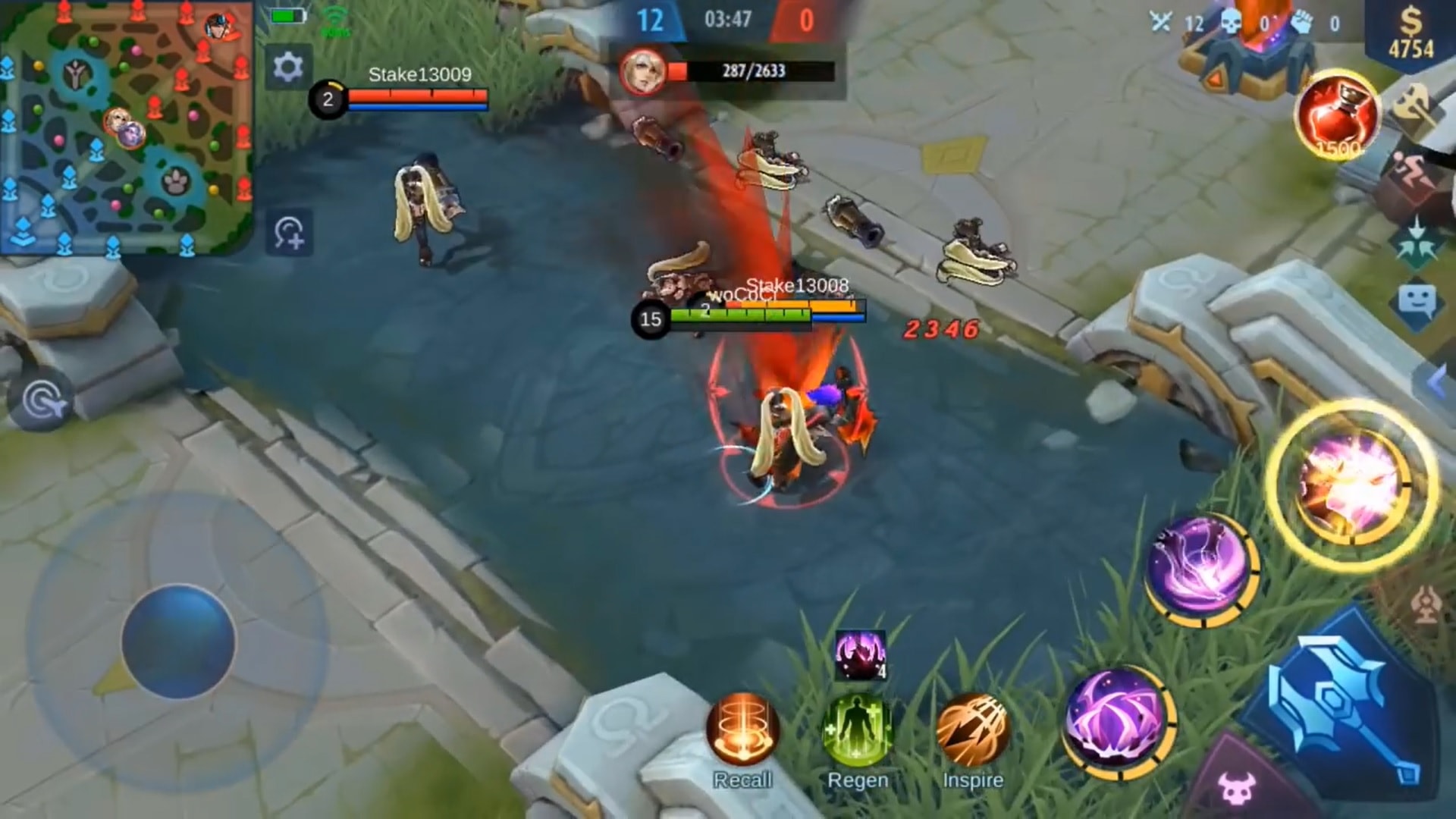 So that it brings up a pretty good color combination.
So, those are some brief previews of the Skin Martis Deathrock Mobile legends. What do you think?. Is Skin Martis Deathrock Mobile legends one that you should collect or not?
That's all, Thank you.