This time, Riot Games provides a clue for the newest event that is coming soon. They revealed a TEASER video for LOL's newest event called PROJECT. In this event there will be a new skin that will spoil you. The TEASER video was announced via Twitter for only 12 seconds with the title "we can't control the monsters we make"
When you watch the video, a wall is displayed on which the PROJECT logo lights up. Suddenly, there were several bullets that rained down on the wall and at the end of the video there was a large scratch caused by a sharp object cutting in the middle of the logo. Maybe this is a clue aimed at champions who will get PROJECT skins this year.
LOL's Latest Event
We can't control the monsters we create … pic.twitter.com/yu9Z49GLfC

– League of Legends (@LeagueOfLegends) July 13, 2019
Maybe, according to our assumptions, for the bullets that rained down on the logo it was a clue for the Jinx champion who would get a new skin at this PROJECT event. Because not many champions have bullet shots that are so fast and many like in this TEASER video. So we concluded that the Champion was a jinx with his minigun.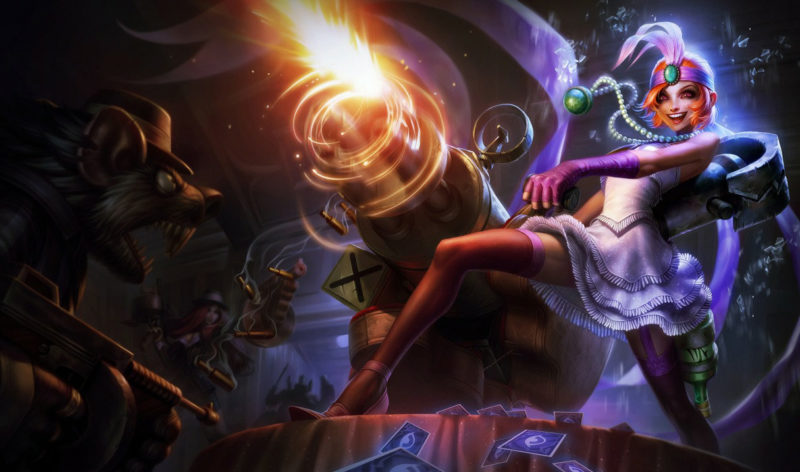 Then, it was a bit difficult for us to determine who caused the damage until a large scratch appeared in the TEASER event Project video. Because there are a lot of Champions who wield swords or maybe it's not really a sword?
That is, if we looked closely again, it was like a huge bullet rained down on the logo not as if it had been cut but as if there was a blow from a sharp object that made a scratch but not because of the sword. Then, it creates a big stroke on the PROJECT logo.
However, as far as we know that every skin in the PROJECT event is closely related to a human Champion so in our opinion the skins that cause big scratches are human champions like from Pyke or Talon.
Also read: TEMPORARY TEAMFIGHT TACTICS?
With the teaser video from Riot announced via twitter, it provides a little hint for League Of Legends players in guessing who will get the latest skin at this PROJECT event. Of course, Riot Games will announce more about the PROJECT event in the coming days