Free Fire Mystery Shop Will Be Coming Soon, to be exact, Free Fire Mystery Shop 10.0 Release on July 24, 2020. Of course the presence of this event will make us more excited about playing the game Free Fire. So in the Mystery Shop Event, we can get a large enough discount. Then besides that, all of you later, can get a Bundle which is presented as the main prize of this Event.
The bundle that is present too, is certainly quite good and interesting for us to know, especially since there will be many other interesting items and prizes in the mystery Shop event. So for now, all of you should know too, when will the Mystery Shop be present in the Free Fire game. For now, it turns out that it is known when the event will appear.
Release Mystery Shop 10.0 FF 2020
The mystery shop FF 10.0 event has finally been officially released on July 24, 2020, which is a cheap discount event for free fire items for current players. You must immediately prepare diamonds for the latest mystery shop event in July 2020
Also on this occasion, we will provide the latest information which is related to the latest Mystery Shop 10.0 Release Event. Surely all of you are already curious, right? Immediately, we see this in the article below right now.
Free Fire Mystery Shop Coming Soon To Free Fire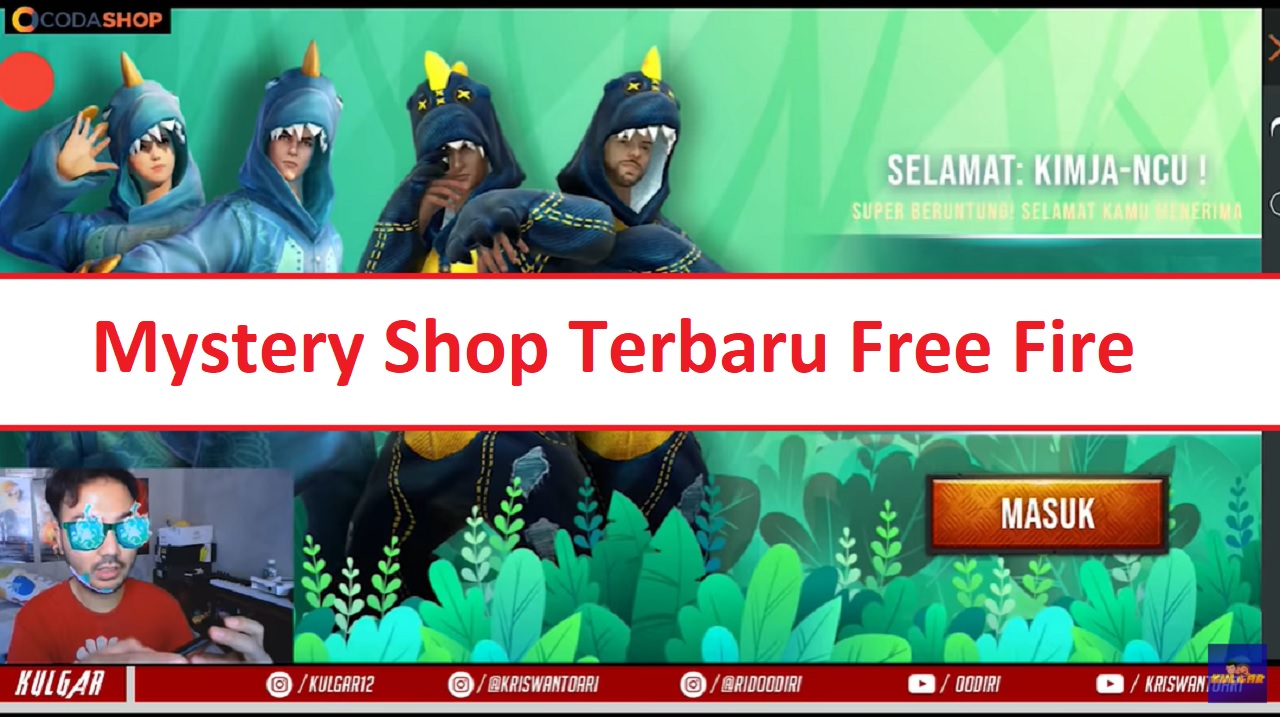 So in this event, we will get a lot of items and a huge discount. Of course, later we won't be bored to try this Mystery Shop event in the Free Fire game. Because the things that were given at the event were pretty good and there were lots of interesting things that were enough to make us not get bored later.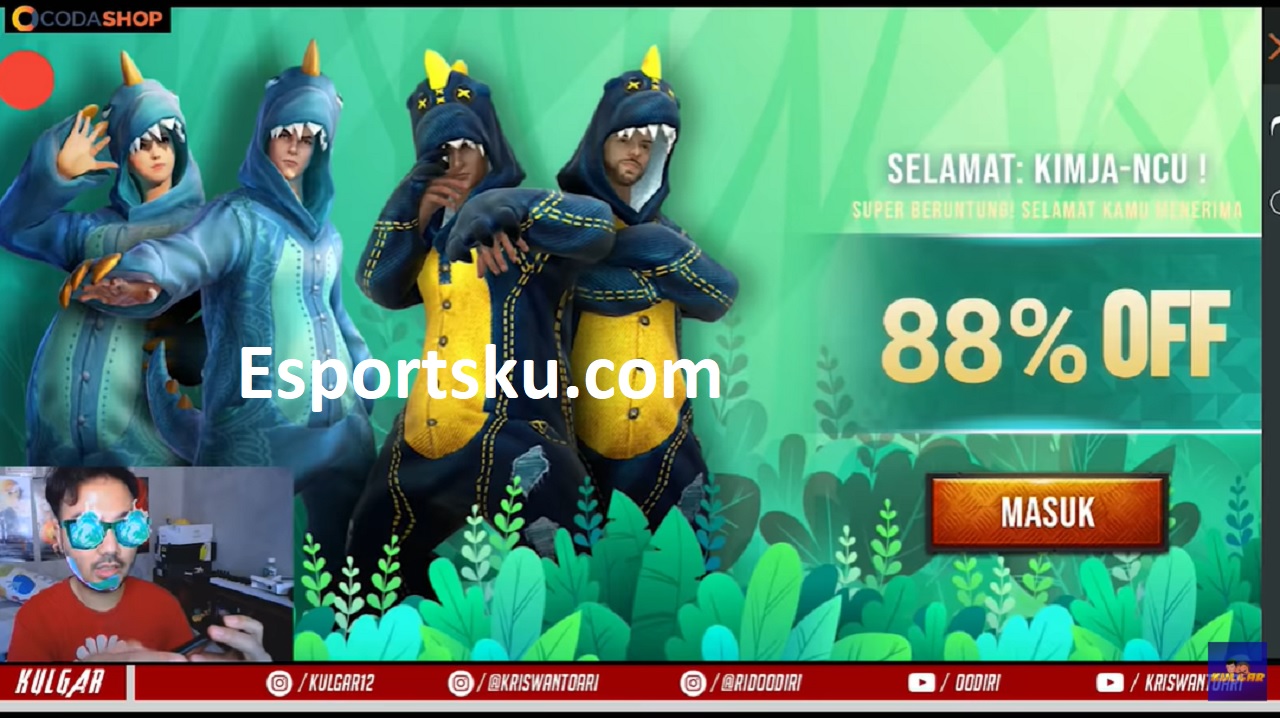 The news circulating right now, has shown the official date of the event. So Free Fire 10.0 Mystery Shop Release from July 24 to July 31 2020. But on that date we can't start right away, on July 25, 2020, then we can only make purchases at this event later.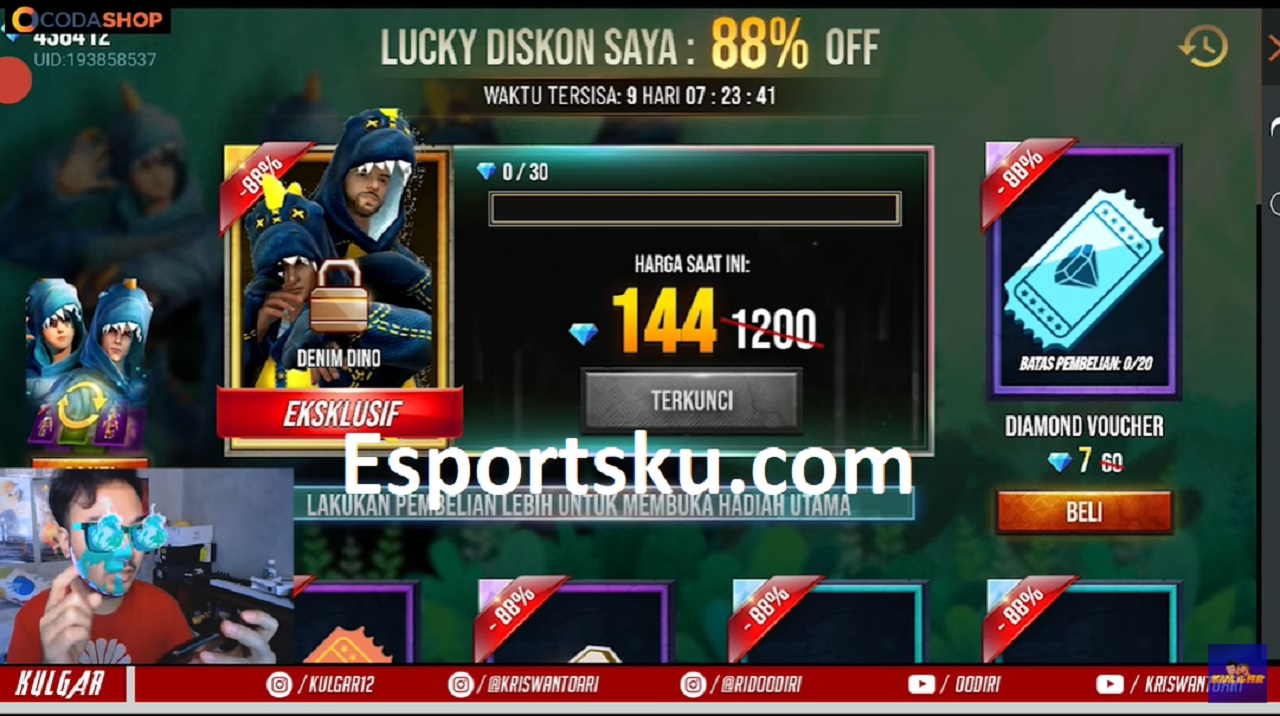 When you enter the event too, we will immediately be taken to the discount determination section. This will happen for all of you, if you want to enter the Mystery Shop event. Later you will get a random discount from here, but remember that this discount also only reaches a maximum limit of 90% later too.
Dino Jeans Free Fire
When you enter the Mystery Shop FF, then the items you want to buy can be brushed right away. In this free fire event too, we have a pretty good Bundle Grand Prize. So the main prizes that we can get, from in this event are the Dino Diwali Bundle and also the Dino Demin Bundle which is quite cool.
Also Read: There are Celurit in Free Fire, FF Auto Fighters!
We can get this bundle 2 at a time, both boys and girls, we can get it later. But if, for example, you want to buy this, you have to fill in the Diamond Bar that is listed first. When the bar is full, it will only allow us to buy the cool FF Bundle that is being presented right now.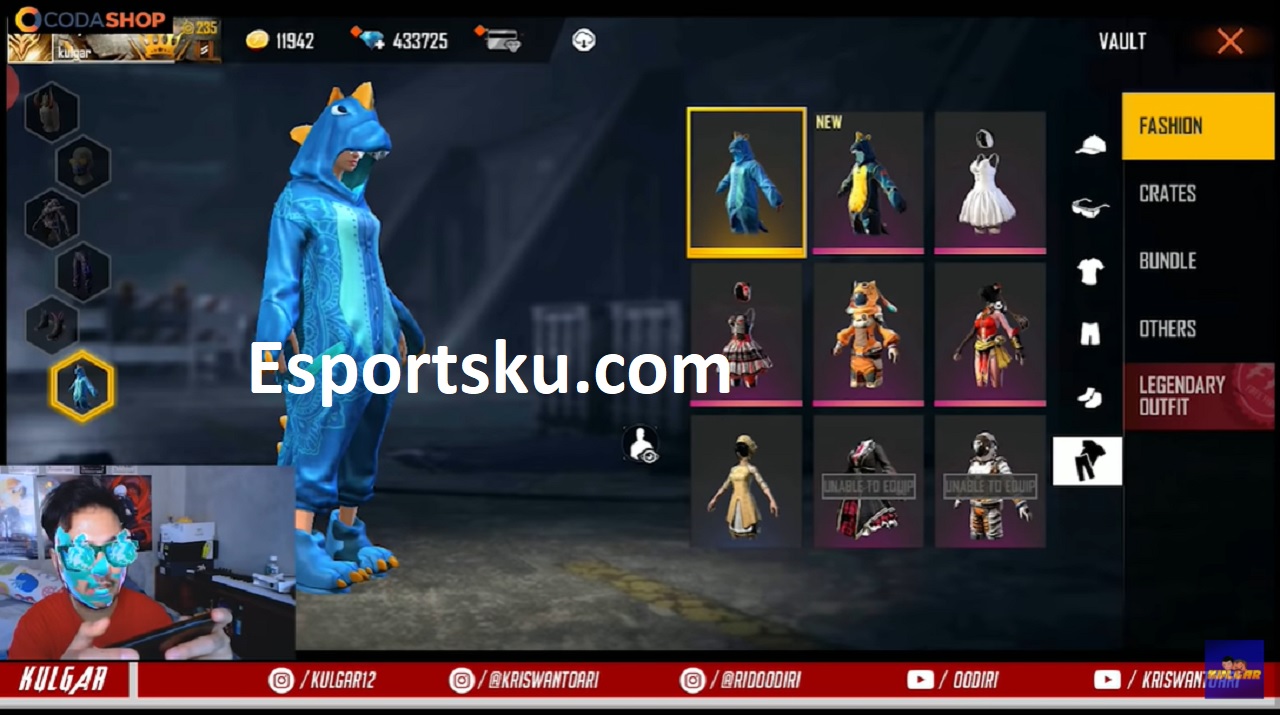 So later when the Mystery Shop 10.0 Free Fire is released, you can also exchange which Bundle you want to buy, but if for example one has been purchased, it will be immediately replaced for free by this FF event system. Besides that, you are also in this event, you can buy many other interesting items that are no less cool than the main prize. Listen carefully, the information is below.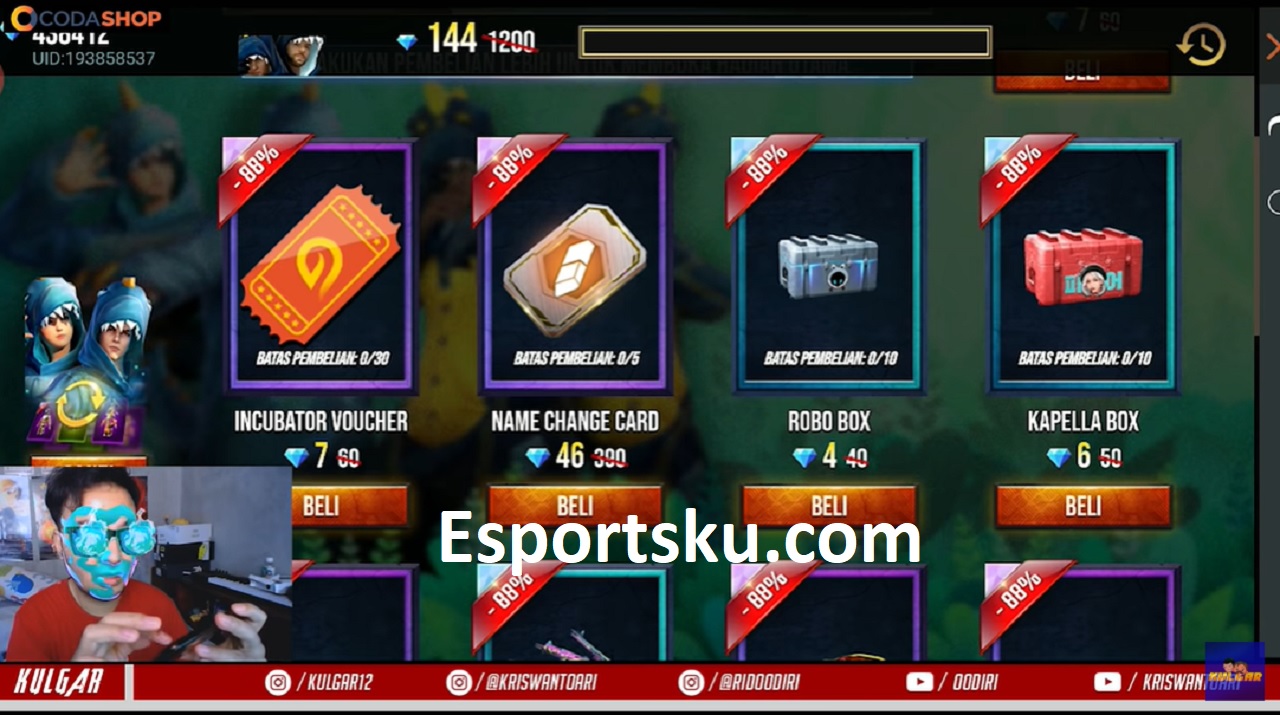 The following is a list of prizes in Mystery Shop 10.0 when it is released on July 23, 2020
SCAR-Cupid Weapon Loot Crate
AK47-Flaming Dragon
MP40-New Year
Diamond Voucher
Voucher Incubator
Name Change Card
Fox Box
Robo Box
Ottero Box
Death's Eye
Game Streamer
Smooth Ride
Alvaro
Kapella Box
Lively Beast Weapon Loot Crate
Underground Howl Weapon Loot Crate
Violet Terror Weapon Loot Crate
Water Elemental Weapon Loot Crate
The Punishers Weapon Loot Crate
Beachwear Loot Crate
And other cool gifts.
The Mystery Shop 10.0 Free Fire (FF) event released on July 24, 2020 will be coming to the game soon, so don't forget to follow it.
Also Read: Leaks for the Latest 2020 Sea Dragon Free Fire (FF) Discount Event!
Every event that is presented in this Free Fire game, is pretty good and definitely cool to try. So all of you don't forget to try the Mystery Shop Event later. Because in this event there are many discount items, at very cheap prices.
That's all about the release of the Mystery Shop 10.0 Free Fire (FF) which is present on July 24, 2020, Thank you and Regards, Booyah.
---
Oh yes, all of you too, don't forget to Follow Us on my Esports Instagram. So that you know the updates – updates to the Free Fire game and others.