Each game has a variety of interesting things, both modes and events. Not only that, if in an online game there must be such a thing as a ranked system. Now in this system, you can increase your rank and rank even higher. Of course, each rank level has a different logo rank – there are also different types. This time Rank Season 14 FF March Latest Free Fire 2020, Time to Push Rank!
Besides that, you will often meet enemies with the same level in that rank. One of the games that uses this system is Free Fire, where there are already many players who have entered and fought in the Rank. Right now, the Free Fire Game has been played by various types of people.
Of course, each player has a different level. Now, in this Free Fire game, the lowest rank is called Bronze and the highest is called Heroic. But if you manage to achieve heroic by having a lot of points, then automatically you will be able to become the Top 300 in Garena Free Fire Ladderboard Rank.
Garena will only hold this Ranked for 2 months, so of course you have a long time to push Rank to a higher level. Within these 2 months, of course, many players managed to get a new rank level.
What happens after reaching 2 months rank? Automatically all ranks of Free Fire players will be reset. The purpose of this reset is not to completely use up Point Rank, but your Point Rank will be reduced according to the rank you get.
Now this month, Garena has done a Rank FF Reset so that the players can push again.
Therefore we will provide an explanation of Rank Free Fire right now.
Curious? Immediately, we see the explanation in the article below.
Also Read: The newest bundle of Captain Punisher FF Diamond Royale Free Fire
Rank Season 14 FF March Latest Free Fire 2020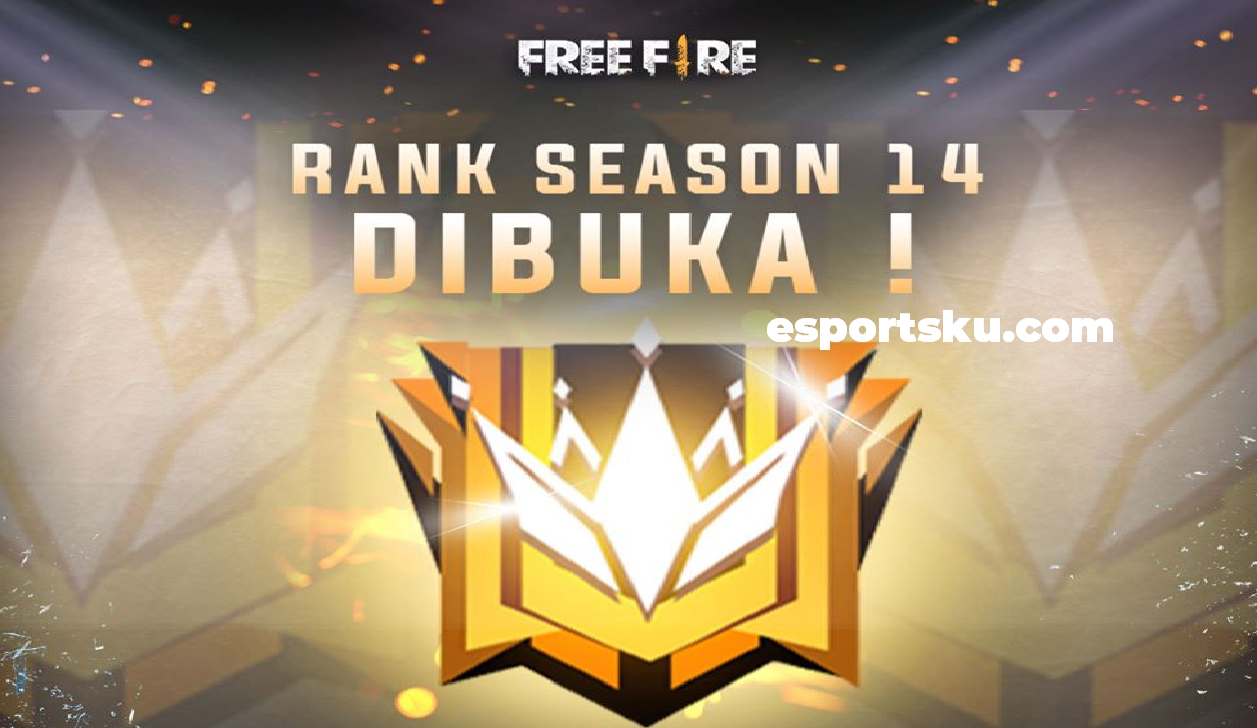 As we know, Rank in the Free Fire game has received a Reset and all players will definitely accept it. But don't worry, because if you also Reset Rank you will get lots of attractive prizes, of course.
Besides that, of course you will be able to do push rank again which is much more exciting. But keep in mind, if you are advised to play Push rank with friends. So that all of you can rank up together, without leaving each other.
Reset Rank, Time to Push Rank!
Rank Free Fire has received a Reset on March 2, 2020 yesterday. Of course this is a new beginning, and will open your way to become a pro player by reaching the Heroic rank in Free Fire.
Even at the time of the Rank Reset, Garena immediately opened the 14th Season Free Fire Rank. This is a new beginning for you to do, so that you become part of the player in the Heroic Rank.
Also Read: Wallpaper Cosplay Free Fire Kelly Awakening 2020
So you also have to remember, this Rank free fire will be reset every 2 months. So in April or May, the Free Fire rank will be reset to get a new season rank level.
So, that's the information on Free Fire 2020's Latest March Season 14 FF Ranking, which we can convey on this occasion. How? Are you interested in push rank now?
That's it, Thank You and Greetings, Booyah.
---
If you want to get lots of information about the Free Fire game, you can immediately join our group.