Playing a game will definitely give a different impression for some people. In the future, Garena will start to provide many new things for this Free Fire game. So that later the game will be even better and cooler for everyone from all over the world to try. This time there is news that the Official FF Glider Rank Item has been removed in the Free Fire Ranked.
For now, there are lots of updates provided by Garena, making Free Fire famous. In the future, this game will be even better than before. Even now, there are new items in Free Fire Ranked Mode that you can use.
All of these things will later help you to push, so you can reach the highest rank in the Free Fire game. If you want to run smoother, you can use the Free Fire Rank Character Combination now. Where the combination is, it is quite a good one.
If you often play in ranked mode, you will often know a variety of new things on this server later. Where at this very moment, there is a notice that is quite surprising. Because Garena's party recently, has deleted 1 item in that mode.
Also Read:
Maybe those of you who use it often, will feel lost. Since this item was deleted, surely you will have to look for other new items that can be used to get Booyah.
Intrigued by the information? Check out the article below.
Free Fire Glider Items Removed From In Ranked Mode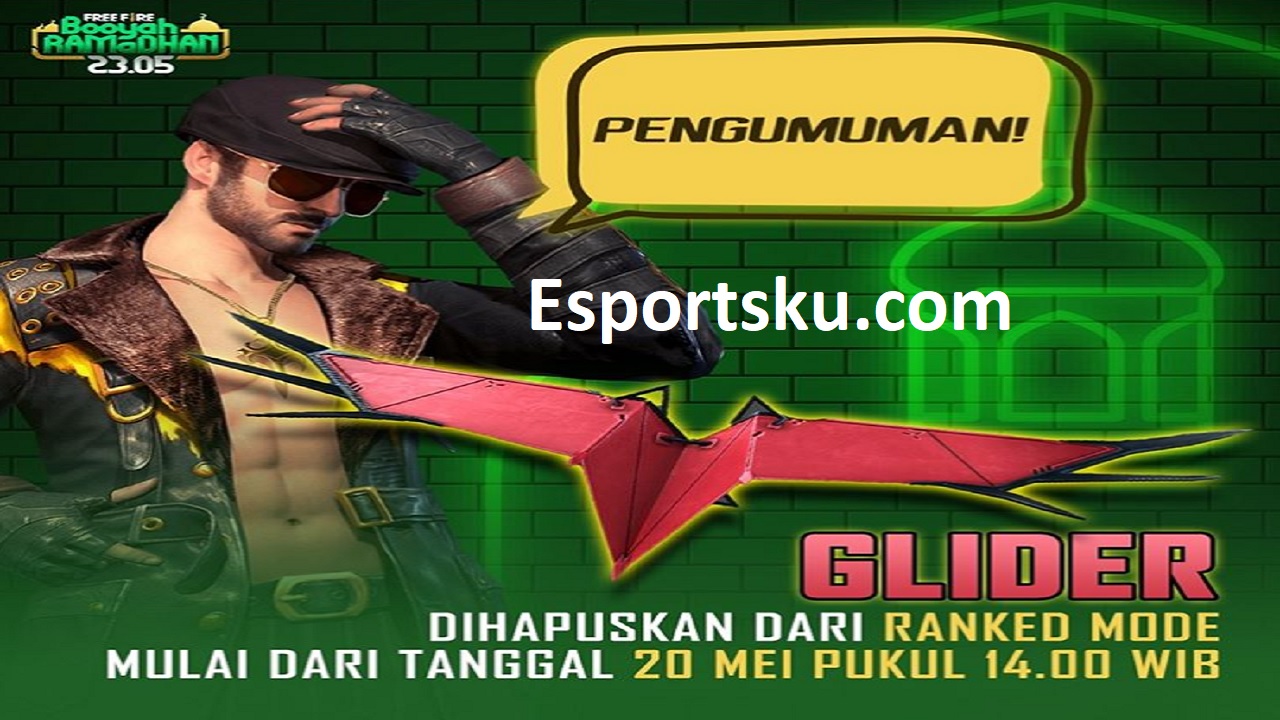 As we know, Glider is an item that will make you fly for a long time in the air. The ability of this item is also very good and very interesting. So that all of you later, can run away or move places quickly using this.
Also Read:The latest leak of FF Skin Skull Pet Robo Free Fire in May 2020, it's scary!
Before using it, you should also be able to know the Tips and How to Use Glider Free Fire now. It's guaranteed that you can all fly longer than usual. But unfortunately, Garena's official Instagram account made an announcement.
That the Item Glider that is currently in ranked mode, has been removed and will undergo changes. This is because, there is a bug that benefits only one player. So that Garena must take firm action, by removing the bug.
Also Read: Gun Skin, Free Permanent Free Fire MP5 Weapon in Lebaran FF!
Bug Glider Free Fire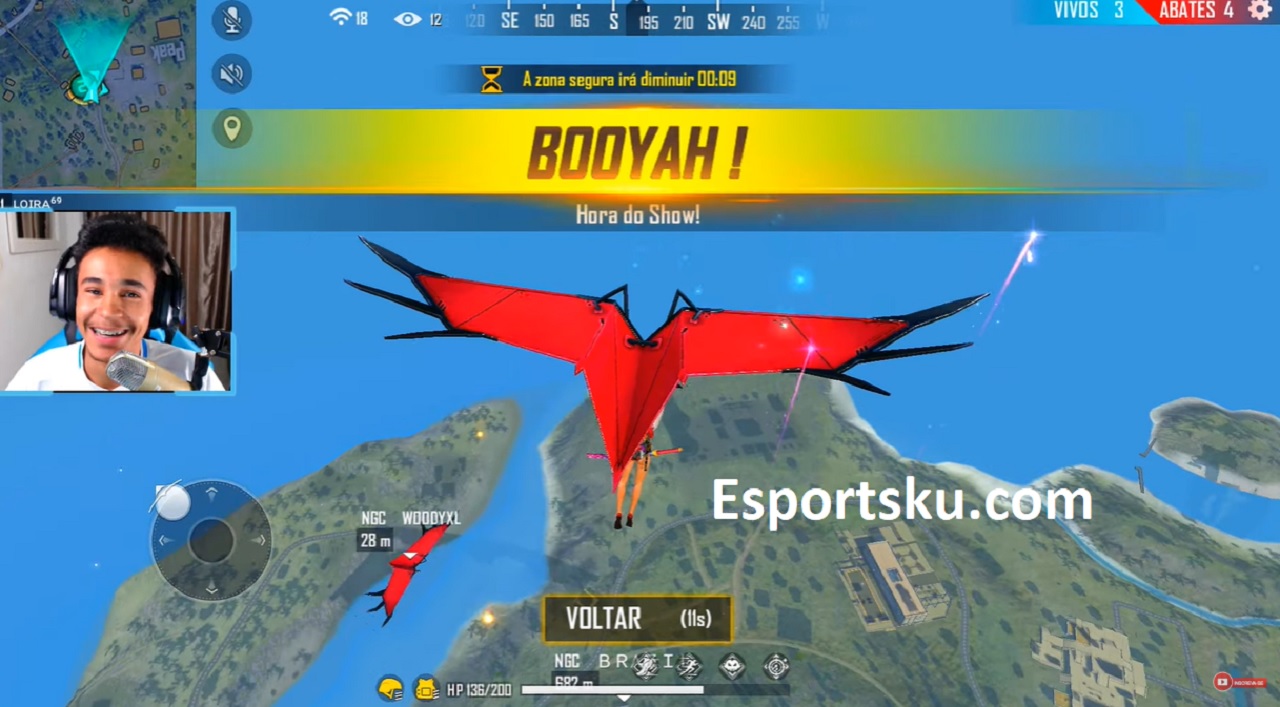 There has been no further news, whether this item will return or is it permanently removed from Ranked mode. The problem is that yesterday, the Brazilian YouTuber Uses the Bug Glider, which used to be a bug that really benefits that person alone.
Maybe Garena's party will also provide improvements to this item in advance. So that later, when you use it, it will be better and have no more problems. For now, Garena has started to fix it.
Also Read: Free Leaks Evolution Stone Free Fire on May Punk FF 2020
This problem happened in the past, but like the Kalahari Map which just appeared and then it was deleted because it had a lot of bugs. After that there is a New Advanced which provides new changes to the Map, maybe the Glider will change later too.
That's it, Thank You and Greetings, Booyah.
---
If you want to get lots of information about the Free Fire game, don't forget to follow and like our fanspage on Facebook, so you don't miss any other information.