PUBG Mobile is a battle royale game known for its complex gameplay, both from playing techniques to various types of weapons. But as a game that is full of entertainment, PUBG Mobile also provides cosmetics that will beautify the appearance of your game such as an outfit that will make your character look even cooler. This time we will provide information about the latest PUBG Mobile outfit set that you can get now that can make your character look even cooler.
As a popular battle royale game, PUBG Mobile not only provides interesting gameplay and is known to be complicated but also provides entertainment aspects in the form of cosmetics or accessories. From outfits, weapon skins, to parachute skins in this game to make your game more fun.
Even so, as a game that requires great skill to master it, these skins only function as cosmetics to beautify the appearance, in no way affect weapon stats and so on.
Also read: Outfit for Camouflage for each PUBG Mobile Map, Enemies are Confused!
PUBG Mobile's Newest Set Outfit Stars & Stripes and Red, White, & Blue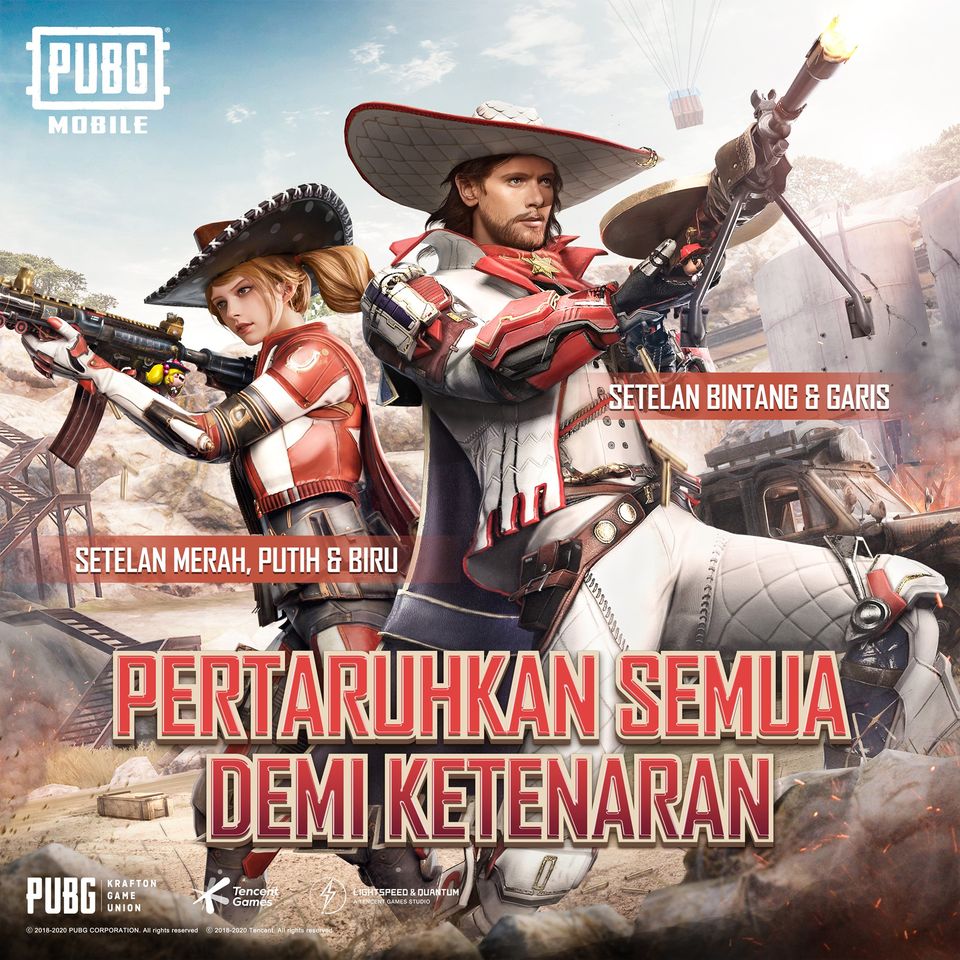 This latest outfit set is here for two characters, namely for male and female characters. This outfit raises a cowboy-style theme complete with a cowboy hat as seen in the promotional image above.
This outfit set comes in two motifs or patterns. The first is an outfit with Stars & Stripes motifs. The second is with a Red, White, & Blue color motif (Red, White, and Blue).
What's interesting about the skin or outfit that is present at PUBG Mobile is that the motive is not rigid. Naturally, because this game is known for its high graphic quality. So from that this outfit looks cool. Borrowing a cowboy-style costume but given a touch of cooler patterns and colors.
To get this set of suits, you only need to draw with the offer for the first draw of 120 UC and for 10x the draw of 1080 UC. Besides that, you will also get access to other interesting content. For example, another outfit set with a similar theme such as the Punk Mobster outfit.
Also read: PUBG Mobile Holds 2020 Outfit Design Contest
So what are you waiting for? Hurry up and do your first draw right now and get this kern outfit set. Thank you!