Millions of PUBG Mobile players come from various backgrounds, countries, ages and genders. PUBG Mobile female players are also part of the professional PUBG Mobile esports team. Now for you ladies, PUBG Mobile Campus Ambassador Indonesia is re-opening this year and here is the complete information.
PUBG Mobile is a popular battle royale game that has millions of active players spread all over the world. The size of the PUBG Mobile community comes from various groups, across ages and across genders. Everyone has the same opportunity to be able to play this game as well as make this game their professional career.
For ladies, PUBG Mobile provides an opportunity for you to become a Campus Ambassador this year. The following is the complete information as well as how to register for this competition.
Also read: Complete the Moonlight Mansion event at PUBG Mobile
PUBG Mobile Campus Ambassador Indonesia 2020
PUBG Mobile Campus Ambassador is back this year. Here is an opportunity for female players to become ambassadors for this game. For you students who have a passion and interest in the world of esports, especially PUBG Mobile, Campus Ambassador is the right place for you to start your professional career in the world of PUBG Mobile esports.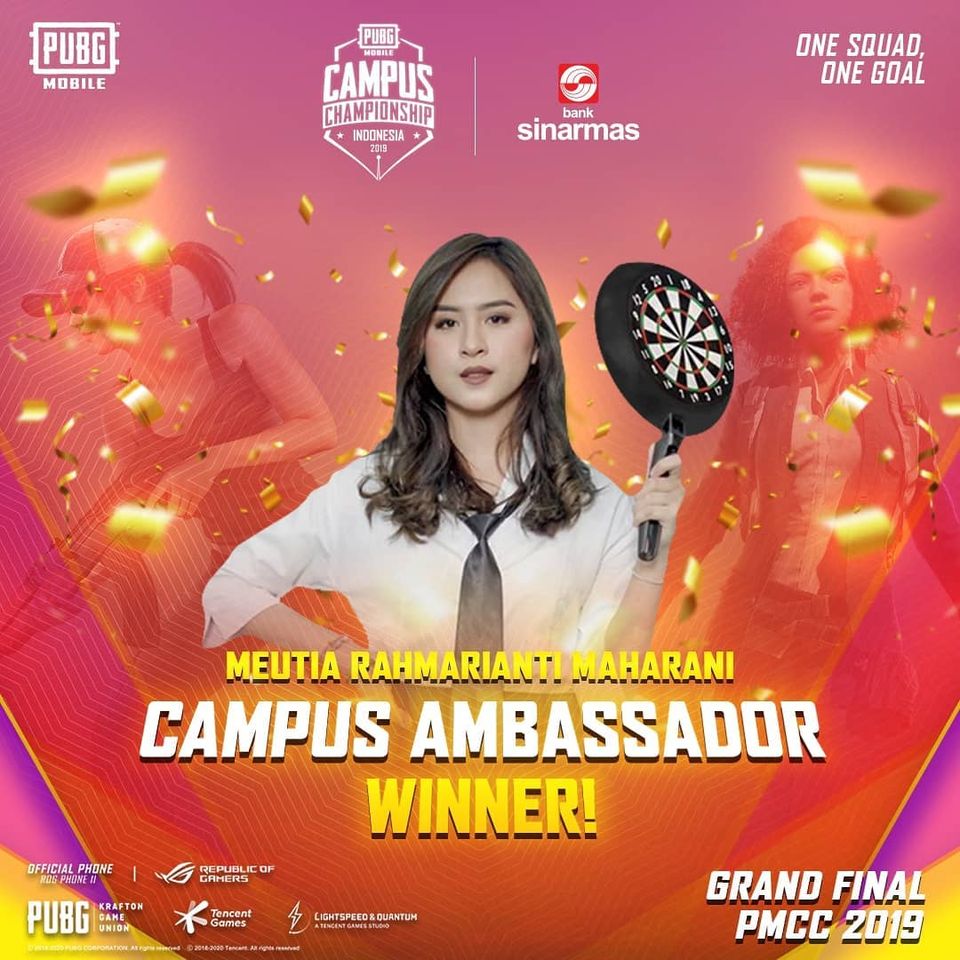 Last year Meutia Maharani or known as Onic Mute became the 2019 Campus Ambassador. She managed to become the winner after successfully participating in various selections and final competitions to get a total vote count of 9219 votes. Now Onic Mute is a pro PUBG Car player in the Onic team.
How to Apply for Campuss Ambassador Indonesia 2020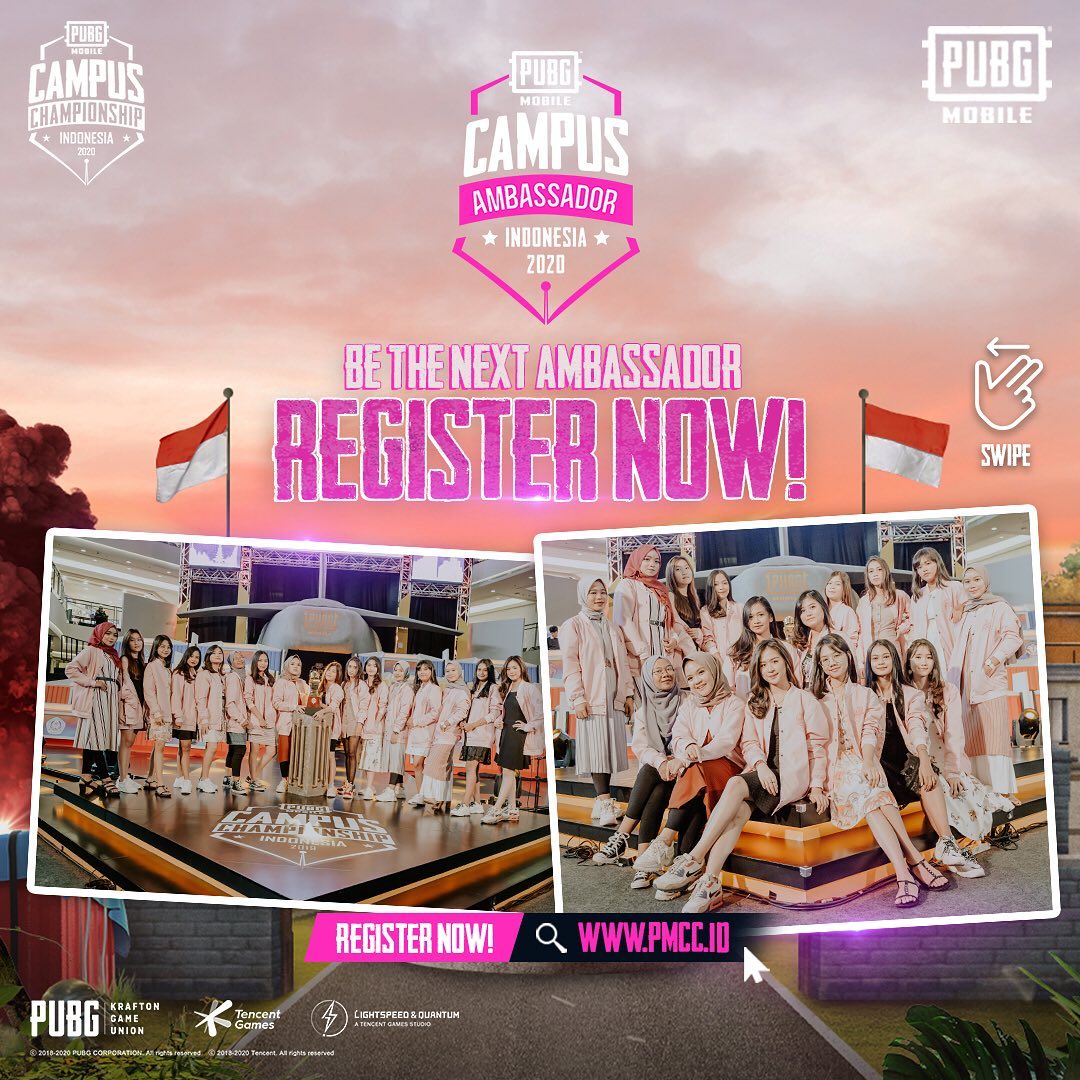 The trick is to open the www.pmcc.id page then open the "Ambassador" menu. Then go to the "Registration" tab. There you will be asked to fill in your personal data. Fill in completely and correctly. Including photos of Student Identity Cards (KTM), full body photos using the campus alma mater jacket, and also creative photos about PUBG Mobile such as playing or other things.
Later, of the many women who list, they will be selected to be the Top 16 based on their social media activities. The details are as follows.
uploaded 1 photo related to PUBG M or PMCC 2020
uploaded 1 video related to PUBG M or PMCC 2020
Caption http://bit.ly/ambassadorcaption
Tag @ pubgmobile.esports.id
use # PMCCID2020 #OneSquadOneGoal #BeTheIdol # PMCCID2020CampusAmbassador
Upload your photo on the pmcc.id/ambassador website
Then the Campus Ambassador Champion will be invited to the Grand Final of the tournament in Jakarta. All of the competitions and votes for the top 16 will be resolved there until they get the Campus Ambassador Champion this year.
Indonesian Campus Ambassador Prize 2020
The total Prozepool for PUBG Mobile Campus Ambassador this year is Rp. 23,750,000 with the following details.
1st Winner: Rp. 5,000,000
2nd Winner: Rp. 3,000,000
3rd Winner: Rp. 2,000,000
4th place: Rp. 1,250,000
7-13th Place: Rp. 1,000,000
Winner 14-16: Rp. 750,000
Also read: 5 Tips to Master Bootcamp Sanhok PUBG Mobile
That's the info about PUBG Mobile Campus Ambassador Indonesia 2020. For you ladies who have a great interest in the world of esports, especially PUBG Mobile, now is the time for you to register as Campus Ambassador this year. Thank you!