Want to push rank because you are bored with the same rank? Want to really feel like being a true PUBG Mobile player because you managed to reach a high rank? Are you not a player who likes to play intensely? We have summarized everything to help you!
When pushing rank, avoid big cities or "famous" which is usually the place of intense battles to avoid early-game deaths and deduction of points substantially.
What cities should you avoid? Check out the explanation below!
PUBG Mobile Cities Avoid When Push Rank
Erangel: Georgopol and Pochinki
Georgopol and Pochinki are the favorite cities for players who descend on Erangel. This city is a place for players to play barbaric, intense, fast, and doesn't care about rank.
It will be very dangerous for those of you who are currently pushing rank and then dropping in this city. Apart from being busy, Georgopol is also a place for war with open plains conditions, there is no hiding place other than in warehouses and containers.
In contrast to Pochinki, which does have many houses to take shelter in, but it will not be that safe because the locations of the houses in Pochinki are so tightly located. For example, when you walk in a house, the sound of your steps will be heard up to two houses next to it.
If counted from 4 sides (front, back, left, right) then the total sound of your steps can be heard by 8 houses.
Also Read: 5 Most Deadly AR Weapons for PUBG Mobile, Mandatory Looting!
Sanhok: Bootcamp
This area is too small, open, and the visibility is short of course making this map the most avoided map during push rank when it drops in Sanhok.
If you mention the word "barbaric" in the Sanhok map, almost all players will immediately think of this small town, aka Bootcamp. This city is the dream of many players because the loot is really high loot, so who is not tempted?
So, for those of you who are in push rank and don't want to die in the early minutes, avoid this city!
Also read: The 5 most deadly SMGs for PUBG Mobile, the masters at close range!
Vikendi: Villa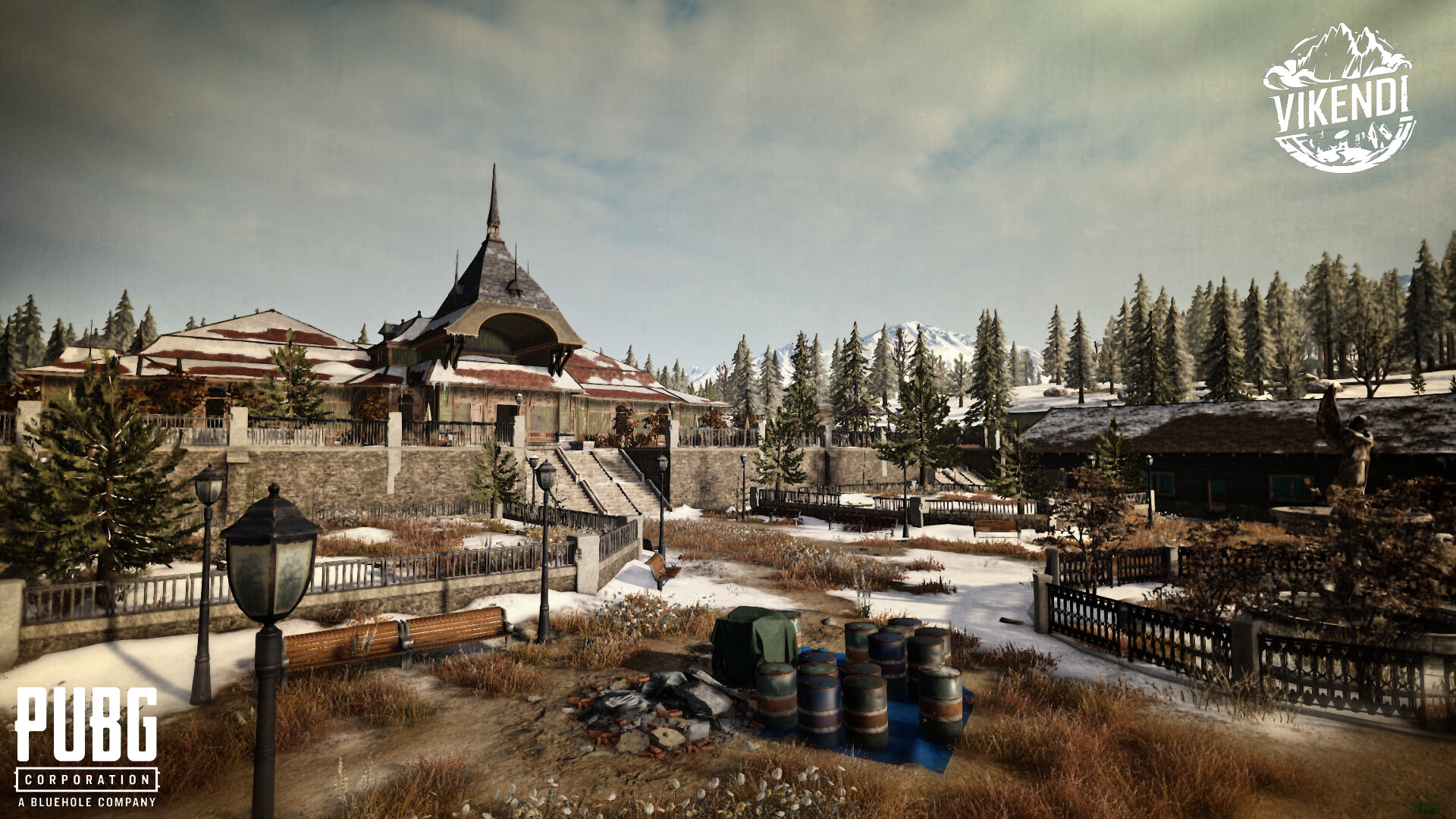 Villa is an intense area with the smallest size when compared to the favorite cities on the other maps. Only in the form of a building like a building with an empty area in the middle as if it was provided for shooting.
This place is very small, so whoever gets off in this city and is unlucky or crowded, it is likely that he will be killed in the early minutes of the game. You don't want this to happen when you are at push rank, do you?
Also Read: 5 Tips for Playing Duo VS Squad PUBG Mobile, How to Get Pro!
Miramar: Hacienda Del Patron
It has the same concept as Villa Vikendi, which is only a building that is used as a battlefield with good loot. HDP still has a larger size making it easier for you to hide. However, it's not that easy.
Even though it is bigger than a Villa, HDP is still only a building with a short visibility and you will still be able to hear your steps if you walk in this building. One building will probably hear your "breathing" sound.
So to keep your rank safe, don't decrease but keep increasing, avoid this HDP city!
Also Read: 5 Tips to Increase the K / D Ratio in PUBG Mobile, to Be Similar to a Pro Player!
Based on our explanation above, which city is the most against for you to visit when you are at push rank? Thank you for listening!