Garena Advanced server free fire has been announced that it has been opened, players can now try this advanced server directly. But, you must be the chosen player to have the right to try this Garena Free Fire advanced server. At this time, there was a prize for the Garena Advanced Server Free Fire Bug reporter
The thing you should know is that there are only 50,000 players who can play this trial server. For those of you who have registered, make sure you receive in-game messages. Where the message states that you have the right to login to this free fire advanced server.
The advanced server is useful for players and also developers of the Garena free fire game so that the security system is always updated. Players who can try this trial server will immediately be able to try new things in Free Fire before entering the main server.
Garena Advanced Server Free Fire bug
To try this advanced FF Garena free fire, you must first register on the official website which was held from July to August 3 yesterday. If you have registered, you will be randomized again until you get 50,000 players who can try it. Unfortunately, there are only 5000 players who can play at the same time. Here, you have to multiply your wits in order to get those 5,000 people to play with.
You can see the tutorial to install the adv server APK in our previous post "Let's Download Garena Advanced Server Free Fire APK"
After you can play the Advanced ff server, you are required to report bugs that exist when running games on this test server. For players who find bugs in the game, immediately report to Garena, because you will get prizes !.
Prizes for Garena Advanced Server Free Fire Bug Reporters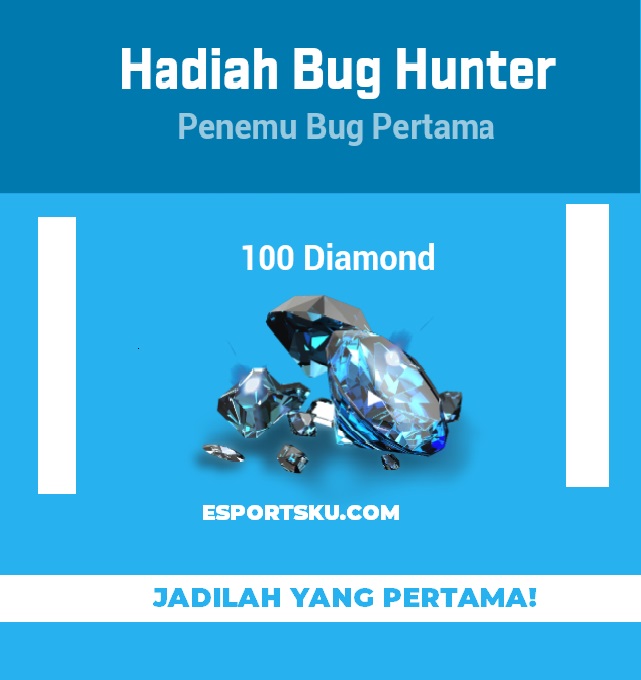 To report bugs that exist when playing on this test server. Players must make a visit to the Garena free fire advanced server website page. You have to fill in the bug category that you found during the game.
For anyone who finds the first bug in Advanced free fire, you are entitled to a prize of 100 diamonds !. So, let's immediately play your account on Advanced free fire !.