The new commander comes in Magic Chess Mobile Legends mode, the commader is cute and cute, Pao-colored.
Pao is the newest commander who will be present in the latest update to Season 2 of Magic Chess in Mobile Legends which has a blue purple baby Dragon character named "Naughty Dragonling"
On this occasion, we will discuss the new commader Pao and his skills until his arrival in Magic Chess Mobile Legends mode.
Cool New Pao Commander in Magic Chess Mobile Legends
Pao is a dragon character that can be said to be inspired by the Black Dragon which is the dragon of Yu Zhong.
As usual, Magic Chess often presents commanders who are quite similar to heroes in Mobile Legends, this one Commander will be present in the upcoming Magic Chess Season 2 update on Mobile Legends.
ALSO READ:
Abilities or Skill Pao Magic Chess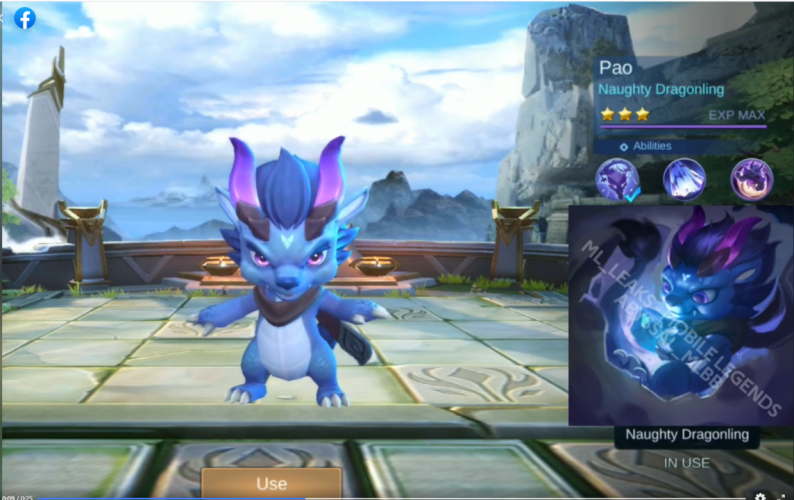 So for those of you who are curious about Pao's abilities or skills, along with the full information.
Shields Up
When activated, Pao will provide Physical and Magical Defense for those in the next row of 50 points. This skill effect has a cooldown of up to 3 rounds.
The effect that Pao gives is very strong, this is like every hero in the front row uses one defense item at the same time, of course that will make your front line up even stronger.
Magic Circle
Magic Circle will be active when the stage starts and will automatically give magic circle, your troops who are given by Magic Circle will get 45 Physical Attack and 90 Magic Power.
Our prediction, Pao will give a circle if your hero crosses it will be given a buff in the form of Physical Attack and 90 magic magic power.
We think this Abilites is better because there is no cooldown limit like the first skill, so it can be used in every round.
Dragon's Gift
Can be used before starting a stage, this skill can give you 1 buff from 4 buff choices from Dragon's Gift. But unfortunately, they did not mention what buffs would be given.
Pao is very unique and has a special ability to defend when the battle begins.
Now for those of you who want to have Pao, the latest Commander can be purchased at a price of 24,000 BP when it is released later.
With the release of pao, of course, it will change the meta in Magic Chess, you don't need to use synergy, Pao itself has the power like synergy itself, and it seems very worthy for you to buy when it's released later.
That's information about Pao's latest Commander in the Magic Chess game mode found in Mobile Legends. With cool abilities and characters, it seems quite worthy for you to buy.
Don't forget to visit Instagram for Esportsku (@ esports.ku) for information in the form of infographics and more.