Currently, the pandemic conditions make us not allowed to celebrate New Year's parties like the previous years. Tonight we will be home enough to celebrate the new year 2021 by watching the livestream of PUBG Mobile's new year celebrations. Here is the information.
PUBG Mobile is a popular battle royale game that has millions of active players spread all over the world. The size of the PUBG Mobile player community makes various world events celebrated at PUBG Mobile.
Including what is taking place at this time, namely winter and the new year. Frost Festival is here at PUBG Mobile to celebrate winter. In addition, tonight there will be an exciting new year 2021 celebration at PUBG Mobile.
Also read: Tips to Get the Title Sharpshooter in PUBG Mobile, the King of Snipers!
PUBG Mobile New Year Celebration Livestream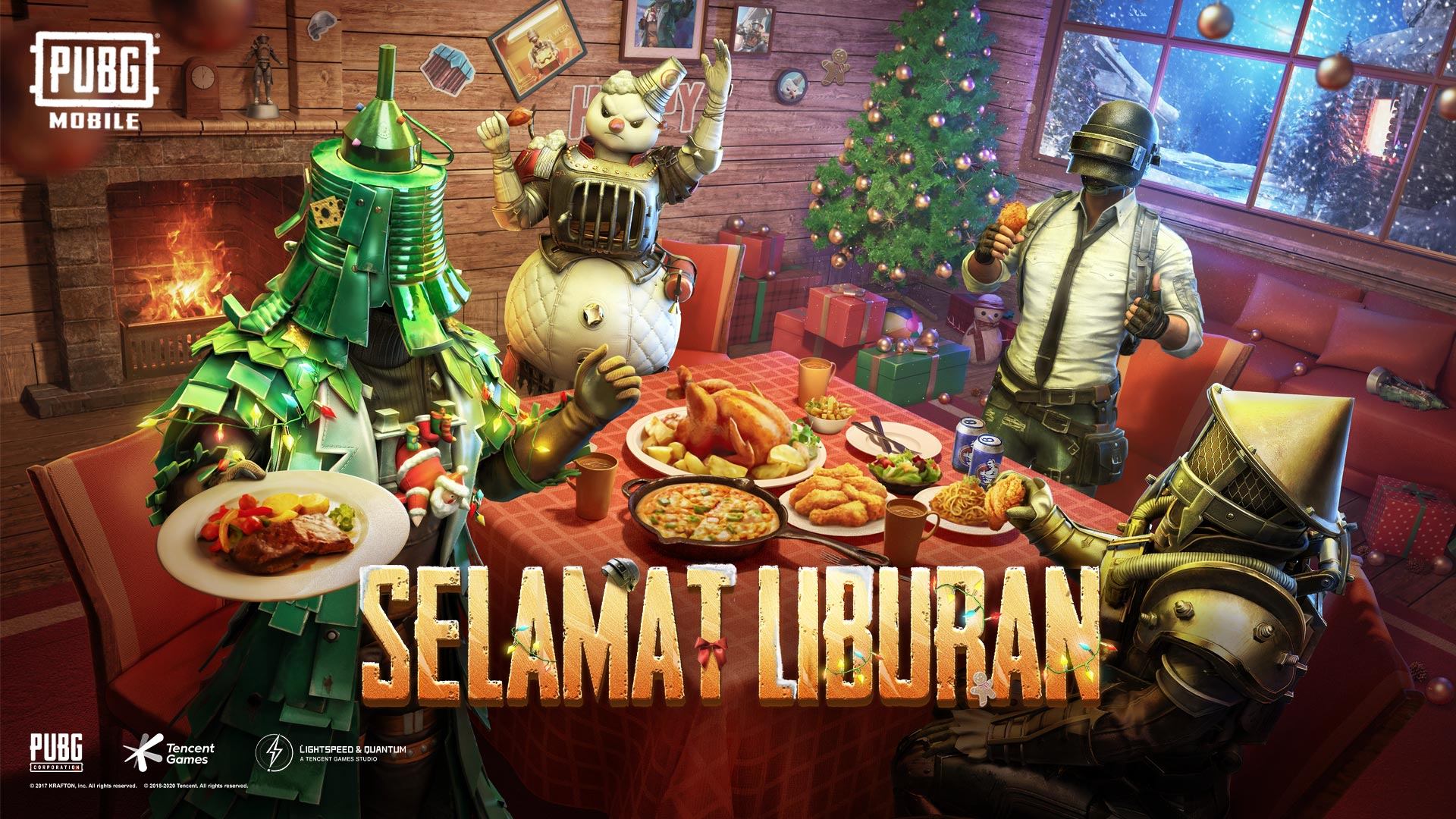 Today December 31st is the last day of 2020. Tonight there should be a big celebration of New Year's Eve. However, the pandemic conditions did not allow us to celebrate the new year this time.
As a result tonight we should follow government advice and adhere to health protocols. There is no need to celebrate a big new year which actually creates crowds and has the potential to spread the virus.
To make you comfortable at home, PUBG Mobile is holding a livestream event for the 2021 New Year's celebration tonight. So you can enjoy various New Year's events on the PUBG Mobile livestream tonight.
As we can see in the picture above, that's a list of new year's events at PUBG Mobile that will accompany you through the New Year's Eve celebrations. Even now his first program is taking place now. Here are the details.
12: 00-17: 00 WIB = PUBGM 2020 REWIND
17: 00-20: 00 WIB = PUBGM Esports 2020 REWIND
20: 00-22: 30 WIB = Bang Alex Party & Funmatch, PUBGM x Kreator Indonesia New Year Special Collaboration
22: 30-23: 00 WIB = PUBGM 1st ANNIVERSARY PARTY Re-Run
23: 00-23: 40 WIB = PUBGM x BLACKPINK FUN MATCH Re-Run
23: 40-00: 00 WIB = Countdown towards the New Year
There will be a PUBGM 2020 rewind. We can watch the journey of this battle royale game for a year. From there we can nostalgia for the excitement of PUBG Mobile throughout 2020.
In addition, there are also funmatches, both direct and repeat. We can watch again how the fun of BLACKPINK members playing PUBG Mobile which will be broadcast again on the livestream of PUBG Mobile's new year celebration tonight.
You can watch the PUBG Mobile New Year celebration livestream at the following link.
Read also Easy Tips to Get Warhorse Title in PUBG Mobile
That's information about the PUBG Mobile new year celebration livestream. Therefore, to accompany you for the New Year at home, it's better to watch the PUBG Mobile New Year celebration livestream tonight!