It turns out that there is one of the new FF Features of the Free Fire Weapon Skin Display, this is a pretty good thing for us to try. Because you can give a Lobby look to your friends if you like and have one of the rare weapon skins.
Things like this are quite good and very useful, of course you can't miss all of that. Because this is a new feature too, it still needs some improvements to be officially present in the Original Server later too.
Even so, maybe you know that there is the Latest Free Fire Max, we already know what FF Max is. So it turns out that if you want to know, in this new feature you can say that it is still in Free Fire Max and is the coolest feature.
Not only that, you can also find out that the newest feature that can display this will make us cooler. Because of the new FF Features of the Free Fire Weapon Skin Display, it is indeed quite interesting.
Curious? see the explanation directly in the article below today.
New FF Features Display of Free Fire Weapon Skins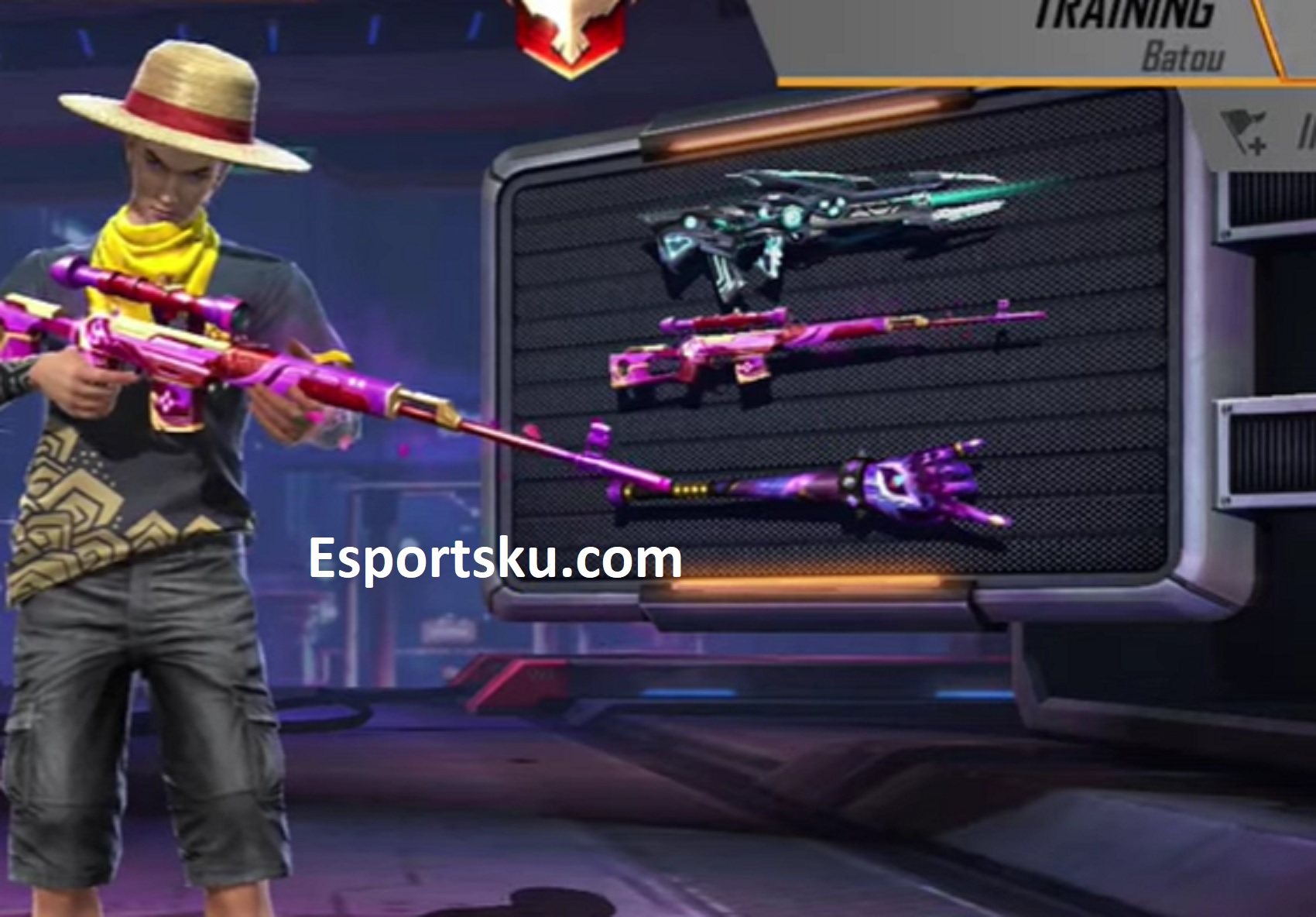 So for now we can see for ourselves, that the Display Feature for Weapon Skins is already present in Free Fire Max. Then there are those who say yes if something like that, it will indeed be presented to the Original Server in the next update too.
Even though this is still an Issue, but it might give one quite an interesting impression. Where you will later have a Skin that can make the account appearance, be better and show all of this to your friends.
You guys, if you want to manage this, the way to do it is easy. Just click on the display area, then you will be immediately drawn to that part of the place. Then in this section too, we will be told to install the existing weapon skins.
Even here, you can choose first, the Tier List Free Fire in the game. You can check skins of any type, to be included in the List that is present in this latest feature.
We can only install 3 Weapons, to be displayed in this new feature. So just make sure the weapon skin you like, to be included in this latest feature later. The same type too, is not a problem to be paired later.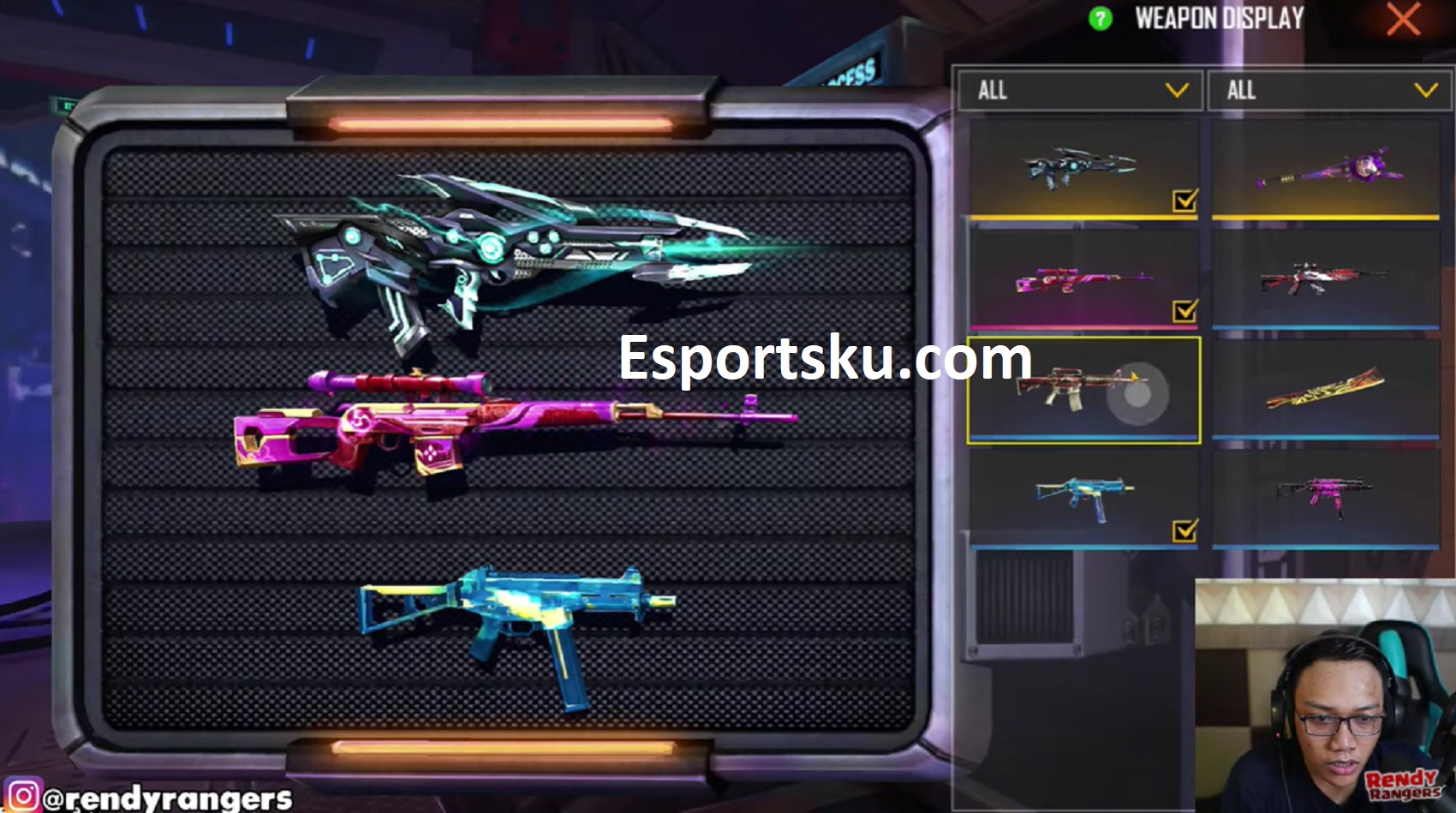 For the presence of this feature on the original server, we can't say for sure when. But for FF Max it already exists, so we can just wait for it to be present in Original Free Fire today.
Surely if that feature is here, then we will look even cooler to be able to show weapon skins to friends that you invite later. With things like that, maybe friends who say you use Script can believe that the skin is permanent.
Just wait for the presence of this new feature, it will definitely be quite interesting in the future.
Also Read: Rome FF Bundle Review Ala Rendy Rangers Free Fire
Also Read: How to Get Love Flow Free Fire (FF) Tokens
Also Read: How to Install the Indonesian Red and White Flag Profile Free Fire (FF)
Also Read: Total Diamond FF and Scar Megalodon Free Fire Price
After seeing the New FF Features of the Free Fire Weapon Skin Display, which can indeed show that our account is cool. Therefore, maybe those who are still playing on Original Free Fire will be curious about playing FF Max too.
Then don't forget that for now the Free Fire OB26 Update is already the biggest. You just need to wait for all these updates, or feel what Garena has presented now.
---
Make sure to know what new information about the Free Fire game, by following my Esports Instagram right now. That way, you will know what is ready to attend the game, be it events or other things too.