In the current advance server, we have the New and Easy Free Fire Landing Mark Feature. Of course this new thing will help you later, be even better when competing because you can find out this location easily.
The problem is that we know that the Landing free fire feature will help players to make it easier to determine the location where they will go down too. So just make sure that for now, you are really lucky to get this in free fire.
Because what we know in this Advance Server there are still a lot of the latest updates, so you can try it with the player. Like the Free Fire Combat Zone Update which is becoming newer and more interesting, you can try it now.
But if you try some other things too, of course you shouldn't miss all the items that are currently being presented. Especially from the newest weapon Mag 7 Free Fire which is overpowering when you use it now.
New And Easy Landing Mark FF Feature for Free Fire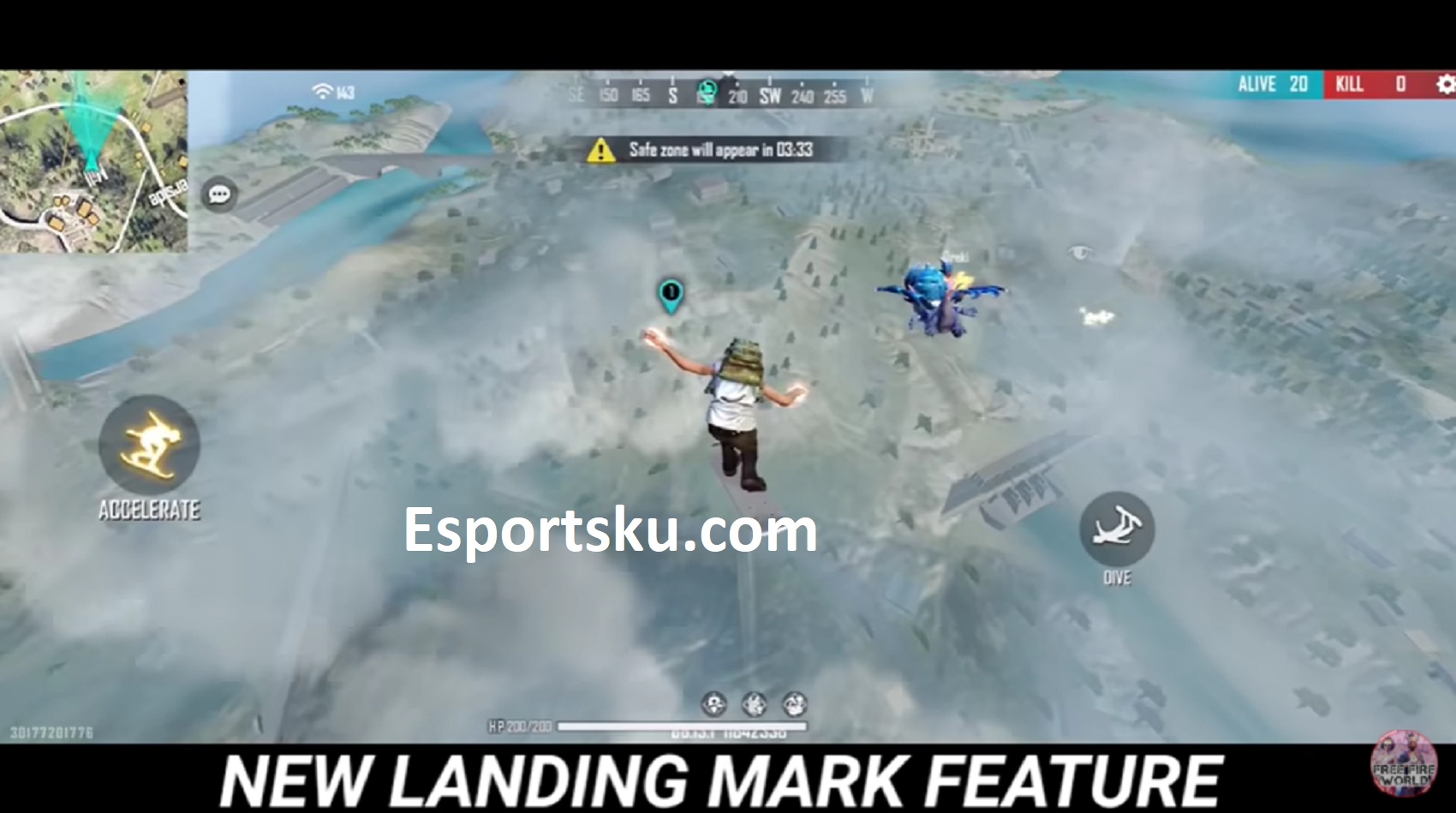 When we get off the plane, we must be able to use the Best Free Fire Landing Tips so we don't get any problems at all. Then for the current landing section, the mark or marker has changed.
Where later the Landing Mark will help you, to be ready and don't want to miss everything. Because the Landing Free Fire Sign has become one of the important things, when we determine the location for landing later.
Now it turns out that on the Free Fire Advance Server, things like this experience things that are indeed quite good changes. Where later the players when installing it, from the plane and down can see quite clearly.
Like the one in the picture, you can see for yourself that from here the sign will appear to be standing and pointing at our bodies. With things like that the flow of the game will be helped, so that you get off so there's no mistaking it.
This will also apply to your team who play in Squad, so that later they will also know the exact location where to gather and get off. With things like this, players will be even more helpful.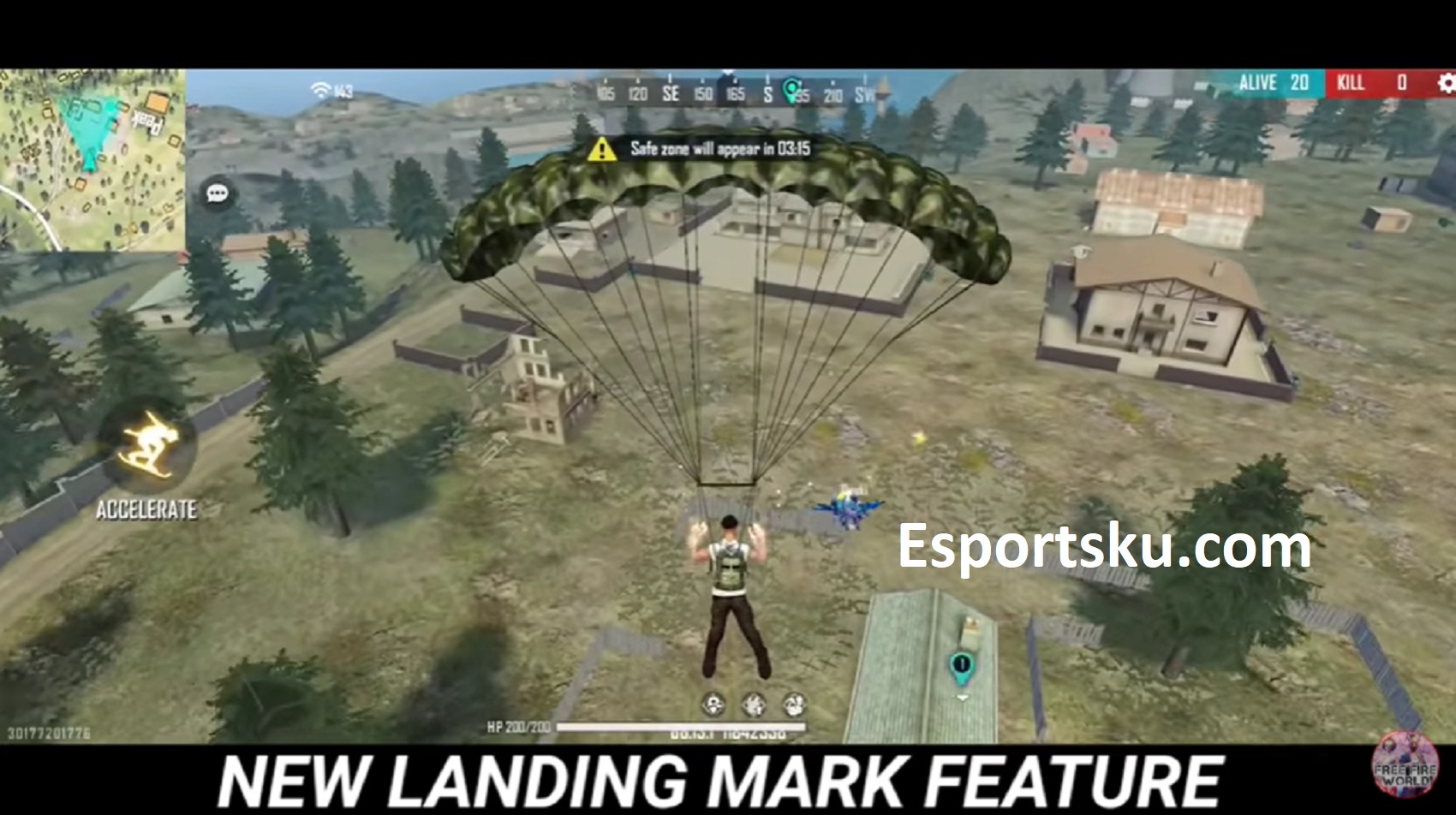 Especially if you want to go to the Best Free Fire Landing Location that is right now too. With the latest changes like this, we will also have better strength than before.
Because the Landing Marker or the new Mark, it could show the Team that the area has a lot of items. In fact, it is very clear that something like this can indeed help you win the match easier.
Later when we get off at the marked location, the mark will disappear automatically. So you will immediately be able to play, without having to go back and forth to turn off this sign when you are just coming down.
Also Read: 1000 Names Toren FF, New Free Fire Nickname!
Also Read: Kurumi Date A Live FF Comes in Collaboration with Free Fire
Also Read: Changes to the FF User Interface in Free Fire Advance Server
Also Read: Leaks of Vespa FF Vehicles Coming to Free Fire
Knowing that the New and Easy Landing Mark FF Feature is Free Fire, will really help players get better at competing. Then don't let you ignore this new, cool change.
Not only that, we will also find out that the latest Famas X Free Fire Review is indeed quite strong. So of course you will become even stronger and will not be easily defeated by the enemies later.
---
Just follow my Esports Instagram right now. You don't forget to be able to try out some of the new udpates that are present in the game. Find out what updates have appeared, so that later you can immediately prepare for all of these things too.