Mobile Legends Professional League or MPL ID Season 6 is currently entering the second day of week 3 where there is an EVOS Legends match against Bigetron Alpha. After experiencing a crushing defeat against ONIC Esports yesterday, this time EVOS has to catch up in the MPL ID Season 6 standings.
You could say the MPL ID Season 6 week 3 this time is a tough week for EVOS Legends, where the team with the tiger logo has to fight two teams that are at the top of the MPL ID Season 6 standings, first, ONIC Esports in first place, and Bigetron Alpha in second. .
On this occasion we will provide the results of the MPL ID Season 6 which is a match that is no less exciting than the previous match. Which today is Bigetron Alpha's determination to prove that the team with the red robot logo is in 2nd place in the MPL ID Season 6 temporary standings.
MPL ID Season 6 Mobile Legends results
Game 1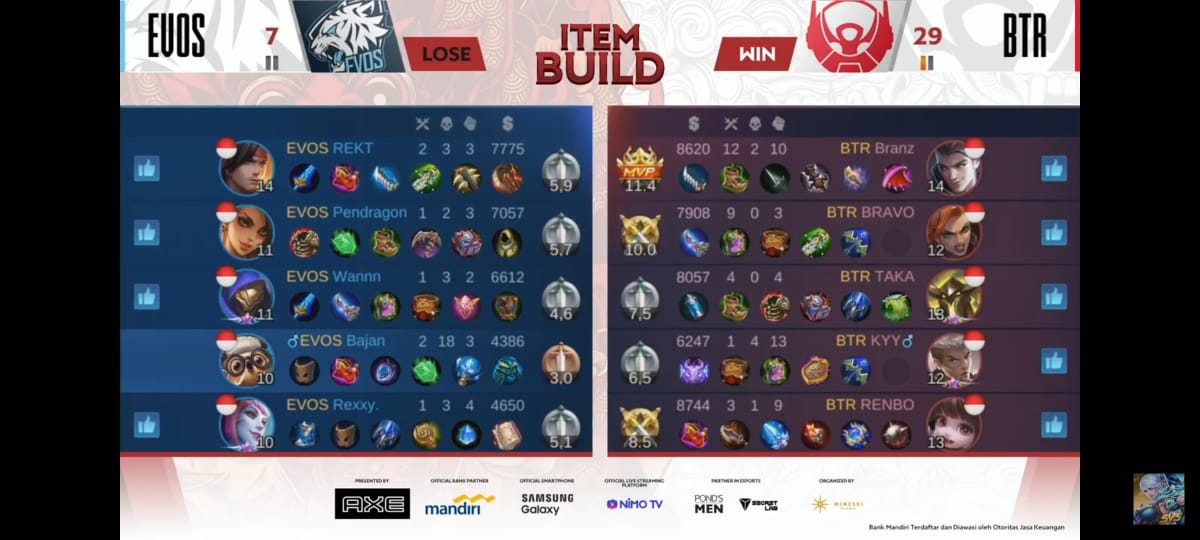 There is something interesting in the first match between BTR Alpha against EVOS Legends, which in the game EVOS Legends used the Diggie Feeder meta in MPL ID Season 6. At the same time this first match became the debut of the first Diggie meta in MPL ID Season 6.
However, it is quite unfortunate that the Meta Diggie was not optimal when used by EVOS Legends, in the early minutes the game ran quite smoothly which Diggie immediately started to interfere with Branz's farming.
Although quite efficient to the mid-game, Rekt also managed to outperform Branz's more Gold, but it's a shame that Bigetron Alpha was able to counter this meta.
Chou overshadowed Diggie's movement so that Branz is quite fluent in farming, this time Diggie's meta is actually profitable for Bigetron Alpha to get kill coffers.
The match ended with a victory from Bigetron Alpha by getting 12 kills from Branz using his Claudio.
ALSO READ:
Game 2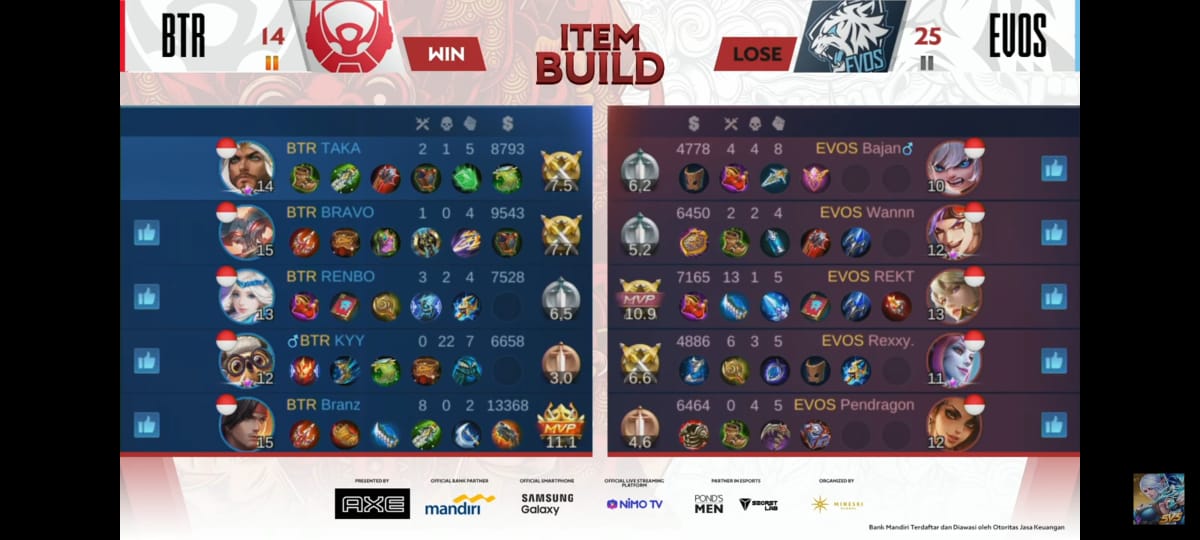 Not to be outdone by EVOS Legends, Bigetron Alpha this time trying to use the Diggie Feeder meta back in MPL ID Season 6, which this time BTR KYY used Diggie to interfere with the movement of REKT using Kimmy from EVOS Legends.
Yes, the Diggie Feeder meta times used by Bigetron Alpha ended very well, where they managed to put that meta to the maximum.
Meta Diggie itself is very dependent on teamwork which must focus on pushing from both side lane opponents, this is used by Bigetron Alpha where they managed to suppress EVOS Legends from both sides.
When Diggie was busy gathering the opposing team in the middle, the two offlaners namely Taka using Khaleed and also Bravo who used Thamuz managed to destroy the lower and upper turrets of EVOS Legends so that the game was dominated by Bigetron Alpha even though they lost the kill.
The match ended with a victory over Bigetron Alpha with a score of 2: 0, with this Bigetron Alpha further strengthened its second position in the top standings while MPL ID Season 6.
Don't forget to follow our official Instagram on Esportsku (@ esports.ku) to get the latest information about other Esports.