Moonton apparently doesn't get tired of presenting a new hero in Mobile Legends. After previously Moonton presented the new heroes Daktec and Beatrix, this time Moonton showed a sketch of another new hero that was no less cool. Currently there are around 106 heroes, both those who have arrived and who have not yet been released, now the newest one will have number 107 but unfortunately without complete information presented. What does this new hero look like?
As usual, Moonton often presents a new hero every month in Mobile Legends. The goal of awarding this new hero is of course to add a collection of heroes to the Mobile Legends game, and you won't be bored playing it.
Monton Leaks New Hero Mobile Legends Again (ML)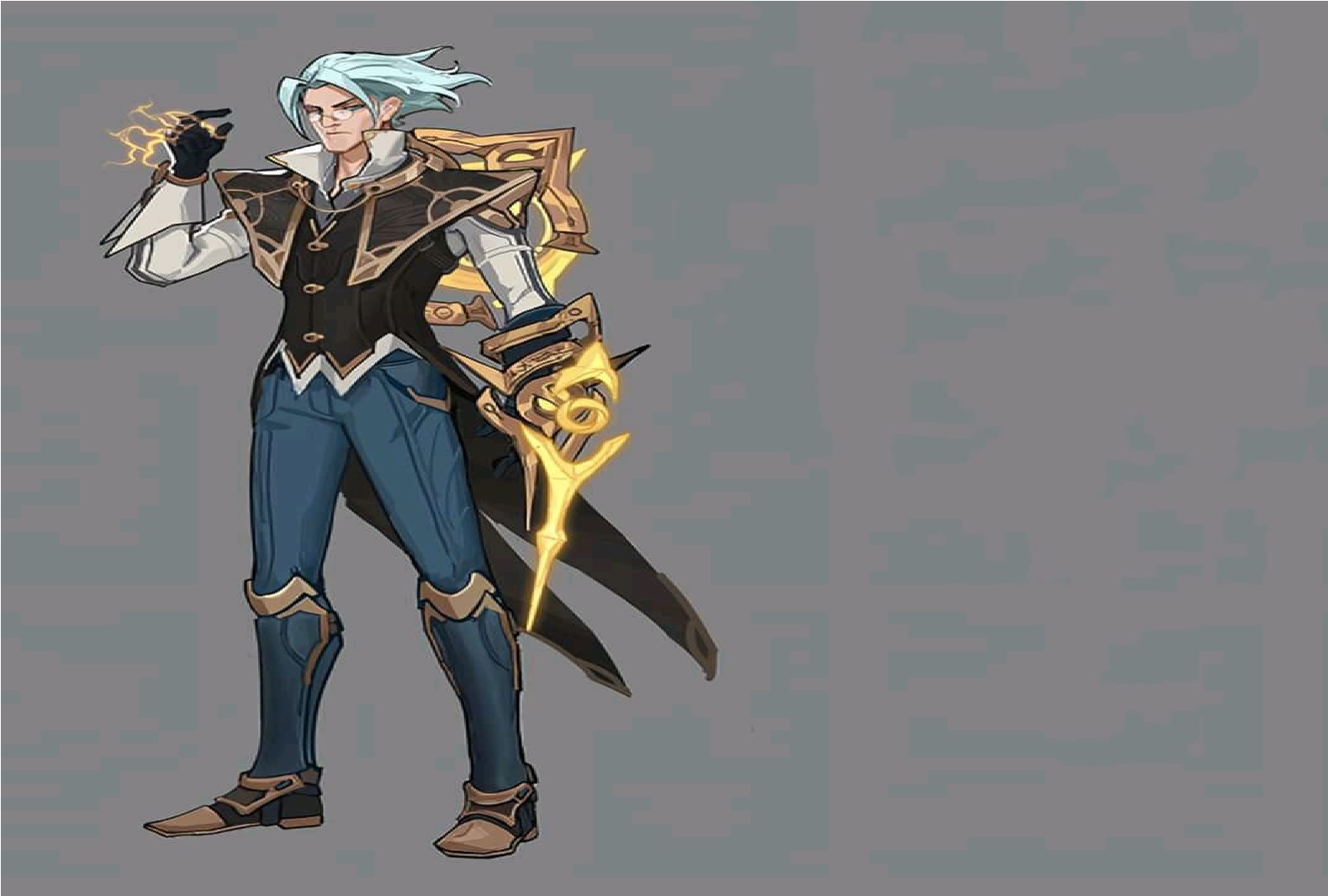 There are heroes associated with Dr. Rooney including Alpha and Saber which are the creations of Dr. Rooney. Alpha and Saber were created to become his weapons of war.
Not only the two heroes, Claude and his partner Dekter were also involved with Dr. Rooney. So it will be very exciting again if Dr. Rooney comes to the Land of Dawn to fight with other heroes.
Dr. Rooney is said to be a very crazy professor and often makes the latest weapons for war. Dr. Rooney's goal is to rule the world with his findings.
If you review a little about the appearance of the new hero above, this one hero will most likely become a mage, fighter or marksman hero. The hero uses a weapon serving on his back and a knife attached to his right hand.
Not only that, his right hand had a strange aura like a yellow electric flash. The hero looks like a noble and also a professor with the distinctive glasses he uses.
So is it true that the new hero is Dr. Rooney? The review above may be just the author's theory, regarding this latest hero starting from name, role, skill and others will follow in future updates.
Unfortunately, there is still no more information about this one hero, but for sure, the display above is a new hero who will be present in the next update on Mobile Legends.
That's all the leaks about the new heroes that will be present in the Mobile Legends game. The hero above will later become the 107th hero to attend Mobile Legends. Don't forget to keep practicing, play wisely and don't become a toxic player!
Don't forget to follow our social media on Instagram