Masha is one of the best fighter heroes in Mobile Legends who has the best regen skills. This one hero has a bar 3x the usual hero and is able to last a long time as the best offliner in Mobile Legends. Now on this occasion, we will discuss thoroughly starting from build items, battle spells to the best gameplay of Masha Mobile Legends. With the ability to survive that is quite terrible following the review that we have summarized.
Masha Mobile Legends
Masha is a very strong fighter hero in Mobile Legends. He can restore HP and has a unique skill that can increase HP up to 3x. Besides that, Masha is also classified as the best pusher hero that you can use right now.
Now for those of you who want to play Masha, here are the most painful build items that you can use in Mobile Legends. Build item in masha is very easy to understand, because it has a linear type. There are still many variations of other build items, but this one build item is very effective.
Build Items Masha Painful in Mobile Legends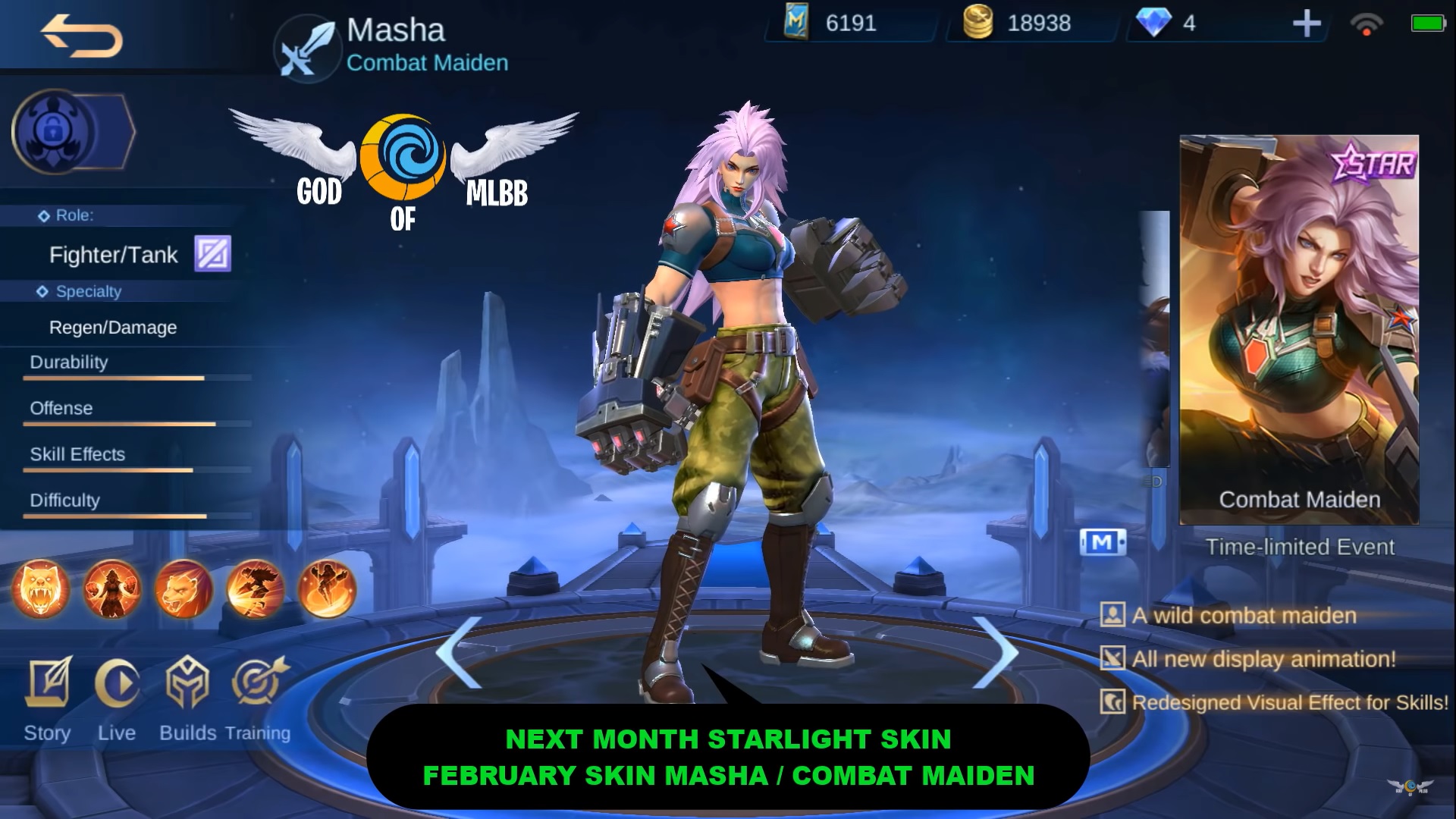 To play Masha with the best performance, of course, you have to use the best build items for Masha in Mobile Legends. We built it as a fighter who gave very painful damage but we reduced it for its durability. This is because masha's durability is not really needed because it already has 3 HP bars.
Therefore, Masha herself is already tanky to face the opponent in front of her. We provide builds in the form of lifesteal, overtime damage, and also provide strong pure damage. With this, your opponents will run away first when they see you appear in teamfight and choose to reset their strategy.
So here are some rows of items that you can use. Guaranteed anti-death!
Demon Hunter Sword

First you can use Demon Hunte Sword. This item can provide +35 Physical Attack and +25 Attack Speed ​​which can be used by Masha in the early game.
With its passive skill, this item can give 9% of the target's remaining HP and make it additional Physical Damage and give 4% Lifesteal for 3 seconds.
Warrior Boots

Next, you can use Warrior Boots which are shoe items that can withstand all physical attacks. Warrior Boots can provide +40 Movement Speed ​​with +22 Physical Defense.
This item has a unique skill that is able to increase Physical Defense by 5 every time you receive a Basic Attack that can be stacked up to 25.
Corrosion Scythe

Even worse, you can use Corrosion Scythe which is an item that can provide +50 Physical Attack, + 5% Movement speed and + 25% Attack Speed.
This item can provide a unique skill where each Basic Attack has a 50% chance to cause a slow effect on the enemy and increase 8% Attack Speed.
Queen's Wings

Next there are Queens Wings which can add +15 Physical and +10 Coodown Reduction.
This defense item can also increase HP by adding +1000 HP and has a unique skill that can reduce 50% of the damage received when HP is below 40% and simultaneously, the lifesteal effect will be active by 30%.
Immortality

As a Mobile Legends hero who often survives. Masha definitely needs immortality to get resurect in 2 seconds when it's been defeated.
That way, he can counterattack again with a bigger attack effect. Immortality gives +800 HO and also +40 Physical Defense for Masha.
Blade of Despair

Finally, you can use Blade of Despair which is the strongest and most painful item in Mobile Legends.
This item can add +170 Physical Attack and +5 Movement Speed. This strongest item must be used by Masha in the Late Game.
ALSO READ:
Masha's Best Battle Spell in Mobile Legends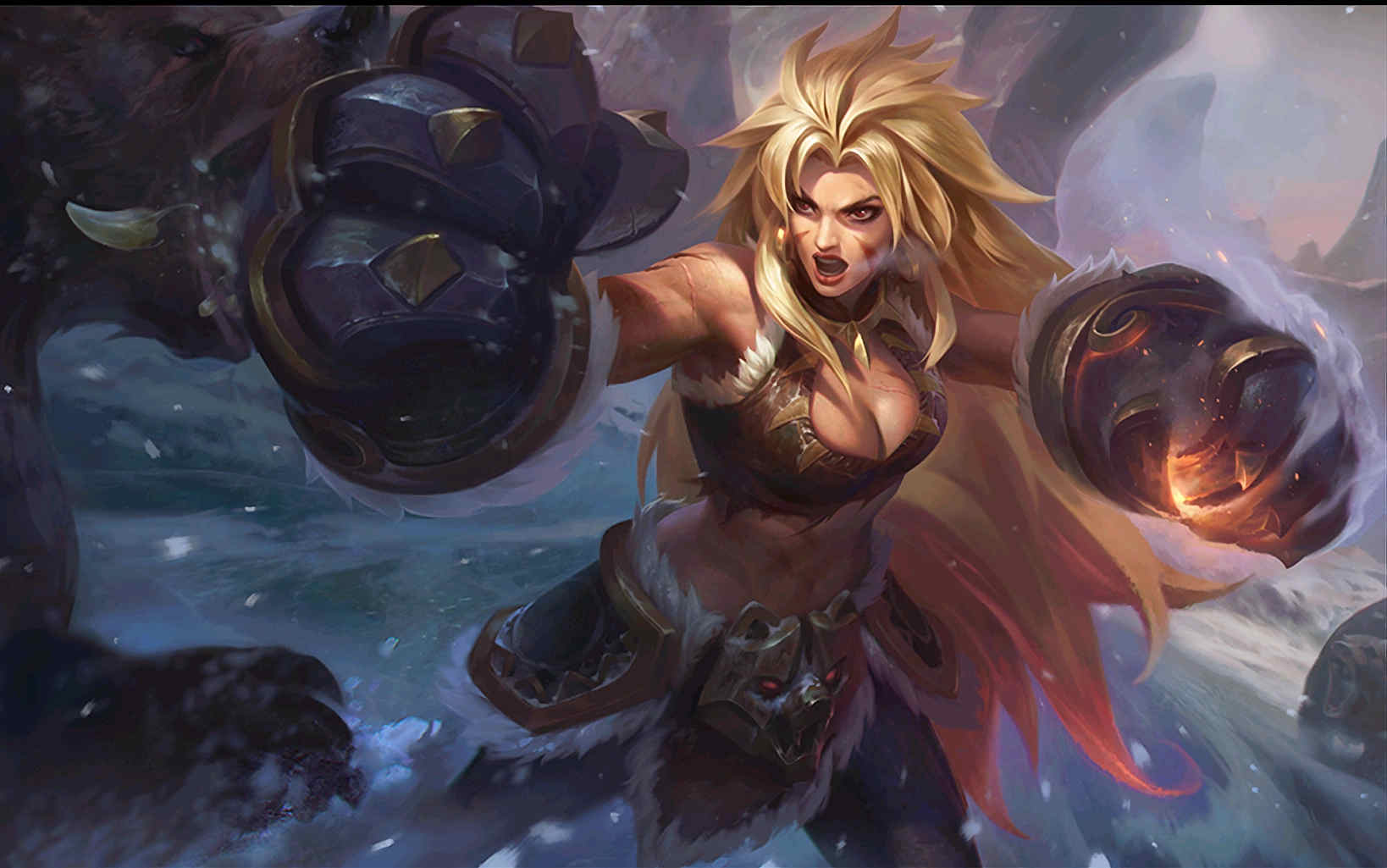 Not only builds, here are some battle spells that Masha can use in Mobile Legends. This battle spell is in line with the build we provide as a 1vs1 fight and split pusher. With this battle spell, Masha will be strong against any enemy without hesitation. The following is the battle spell ml that we recommend to you.
Arrival

First you can use Arrival as Masha's main battle spell. This item is an item that must be used by offliner heroes who can teleport turrets or minions. That way, Masha can defend the turret quickly even though she is helping team fight.
Flicker

Not only Arrival, many Masha users also use Filcker as their best battle spell. Flicker can help masha to attack and escape.
Masha's Best Emblem Set in Mobile Legends
Continue to the Emblem Set. So here are some of the best emblem sets for Masha that you can use in Mobile Legends.
Custom Fighter Emblem

First you can use the Custom Fighter emblem which is the best emblem specifically for Fighter. Use the best talent for Masha so that the use of the emblem can be maximized.
Custom Assassin Emblem

Custom Assassin Emblem can inflict painful damage on enemies. You can choose the Bounty Hunter Talent to get extra gold from the enemies Masha has defeated.
ALSO READ:
How to Play and Gameplay Masha in Mobile Legends
It's incomplete if we don't discuss gameplay either. So here you will summarize how to play Masha's best starting from the early game, mid game and late game.
Early Game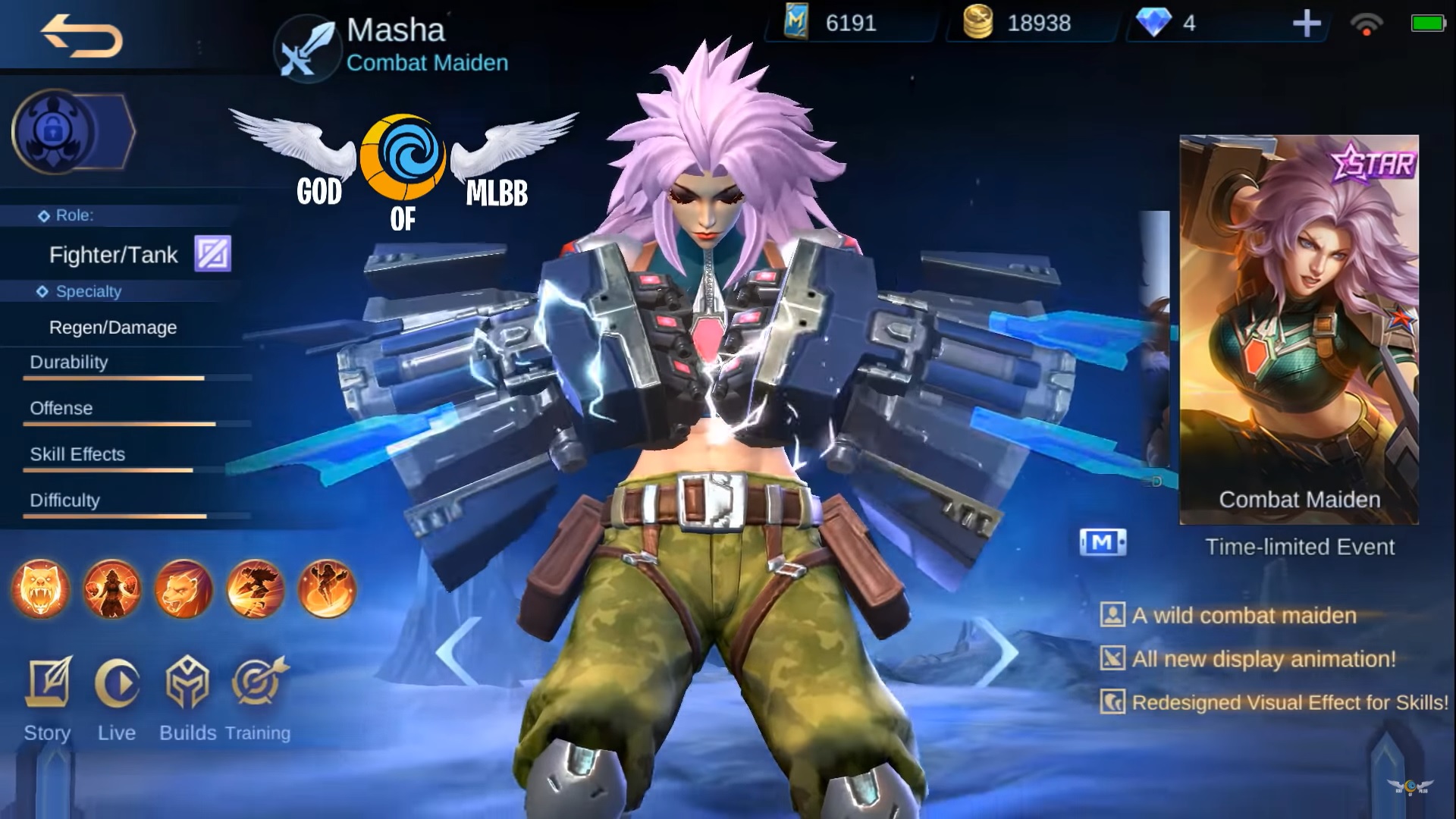 Diearly game, you can have the top lane as Masha's main lane, then, do farming and playing safely.
Try to get one build first before Masha attacks the enemy barbarically.
In addition, Masha has a fairly fast movement speed so that she can roam easily to the mid lane if the midlaner is roaming to another lane.
Therefore, when in the early game, focus on Masha on roaming, farming and push the turret, and don't let her team fight first.
Mid Game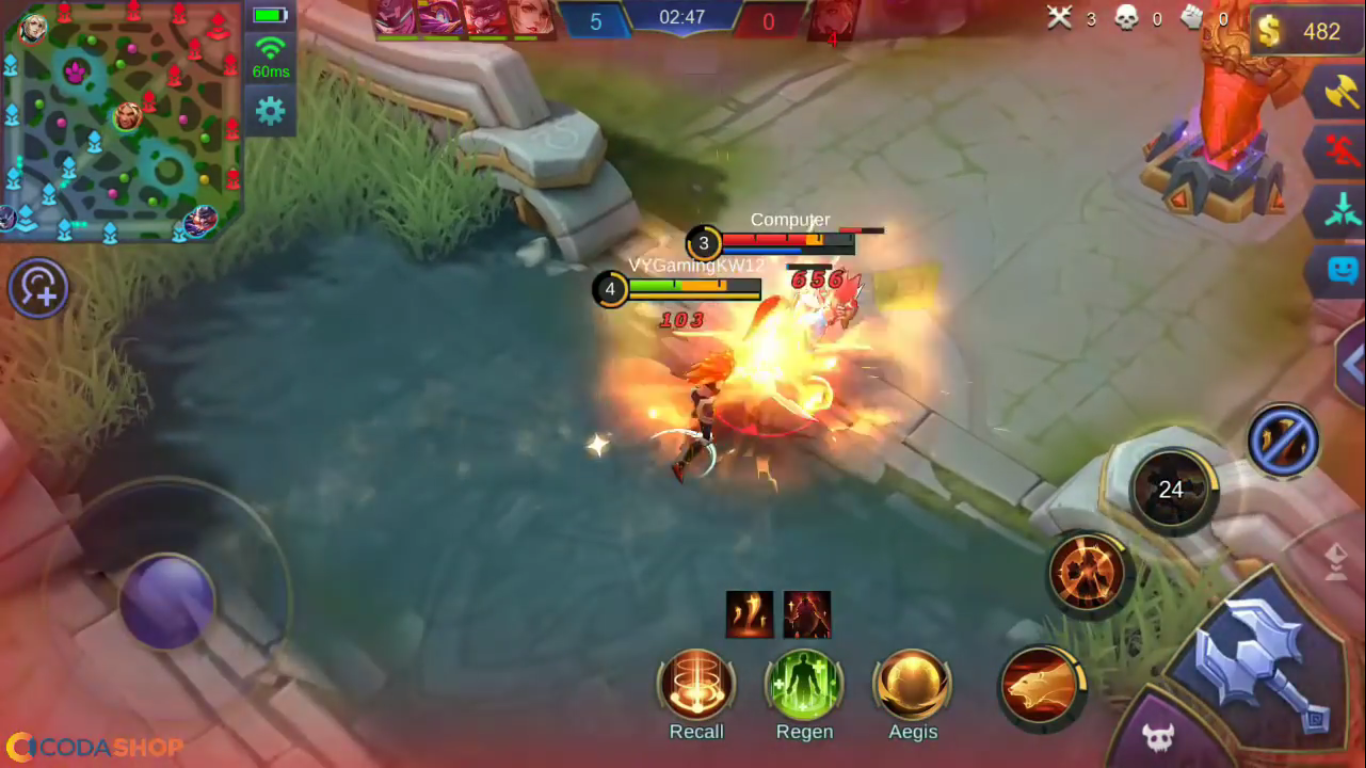 In the Mid Game, you can take advantage of the team to push even deeper. The most important thing about masha is to push the turret as far as possible and then help the team fight.
If there are enemies who do split lane. Masha can use Arrival to teleport the lane quickly.
Late Game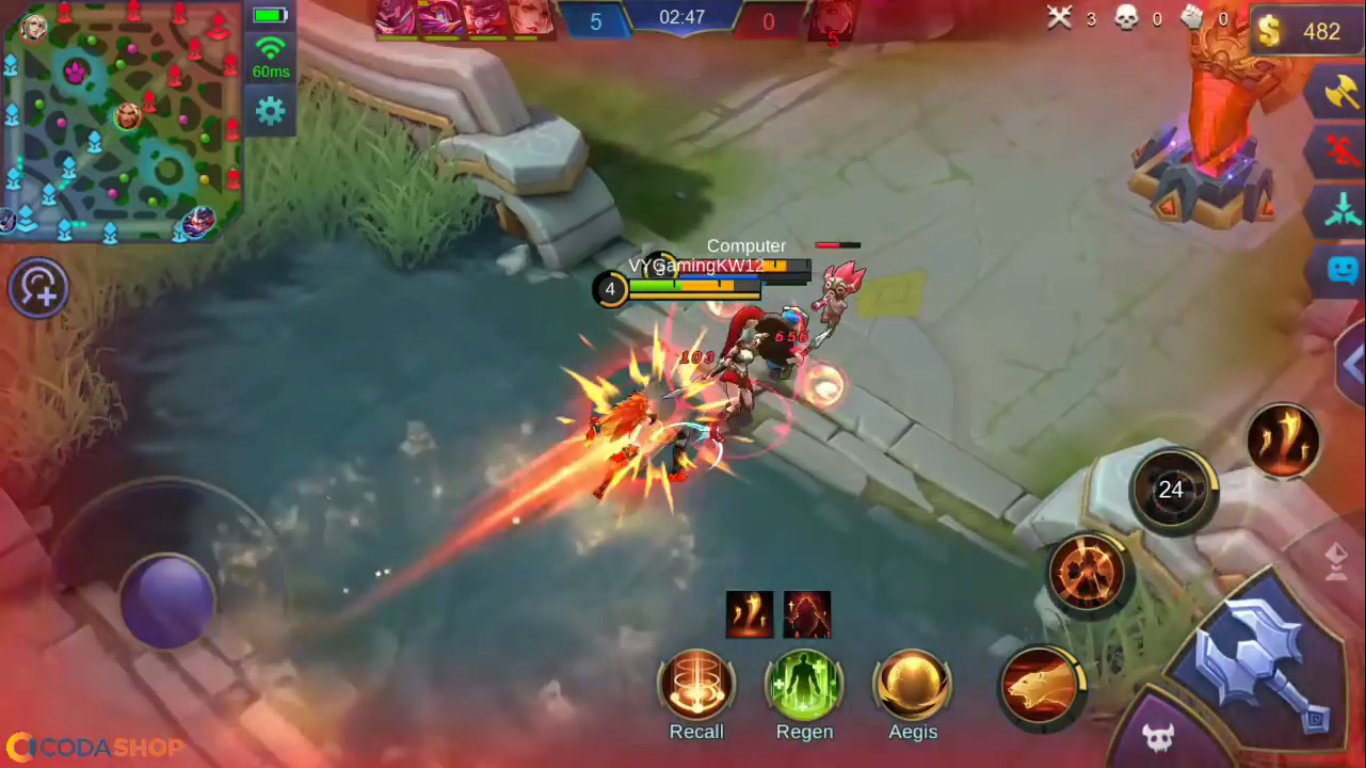 Finally, in the late game, you can do teamfight with other teams to win the match. But besides that, Masha can use the team to do split push if your turent loses.
Instead, Masha only focuses on doing the push instead of doing anything else. But there is nothing wrong if Masha participates in ganking or humiliating the enemy during the late game. However, we do not recommend this, because Masha has a skillset that supports doing split push compared to teamfight.
So that's just the list of build items, emblem sets and Masha's best battle spell in Mobile Legends that you can use. Hopefully useful and happy playing.