A battle royale game, of course, has one map with a size that is quite large. It was made to accommodate players from 50 to 100, to carry out battles in it. There will be 1 winner who manages to survive to the end, of course this is what makes the Battle Royale game quite exciting to play. This time there is news about Map FF Purgatory AKA Mad Dog Free Fire Deleted!
One of the most famous Battle Royale games on Android is Free Fire, where the game has lots of interesting features and things that are not inferior to other games. This game is quite light, so those of you who use potato cellphones can still play this game smoothly.
The map in the FF game can also be said to be quite small and only accommodates 50 players in 1 match. But this is quite natural, because you will meet more often with enemies in the map.
In the Free Fire game there are 2 maps named Bermuda and Purgatory aka Mad Dog. These two maps certainly have different sizes and places, even the excitement that you will feel is definitely different.
However, there is some bad news that you must receive for the Free Fire Update on February 25th. In addition to the map for the defeat, and the training mode for free fire, there is surprising news about the pugatory map.
On this occasion we will explain this information.
Curious? Immediately, we see the explanation in the article below.
Goodbye Map FF Purgatory AKA Mad Dog Free Fire
Garena has officially presented the Deleted FF Purgatory Map notification. in fact all players almost know all of these notifications.
Also Read: Free Magic Cube Leaks for the New FF 2020 Event
Even so, there may also be some players who feel lost and sad because this Mad dog free fire Map will be removed from Classic mode.
Map FF Purgatory AKA Mad Dog Free Fire Removed!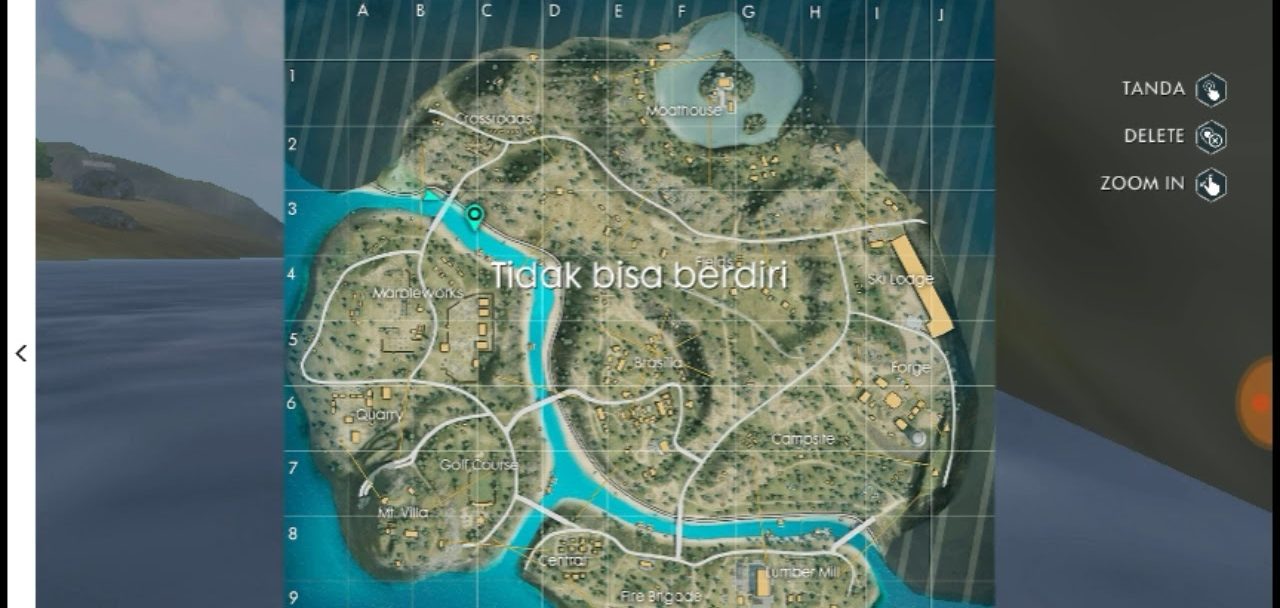 However, there is still no further clarity on this point. Because Garena only explained that this map will be removed from Classic Mode. There is no explanation yet whether this map will also be removed in Ranked Mode, so the chances are 75% Removed and 25% Not Removed from Ranked Mode.
Garena also reported that this deleted Purgatory Map will be replaced with a new map called the Kalahari Map. Surely you know this new map, which was previously deleted because the Bug map lost to free fire.
On February 25th tomorrow, this map will replace the Purgatory Map in the Free Fire game. And the Kalahari Map is ready for you to play in Free Fire Ranked Mode.
Of course this is a news that is big enough and surprising. This, of course, of course, Free Fire players will be waiting for certainty that whether it is true that the Purgatory Map will also be removed from the Ranked Mode.
Garena Free Fire has also provided information about this map, if you want to play in Map Purgatory then you can still play it in Rush Hour Mode.
This mode will take place every day at 18.00 to 22.00 WIB. This determination will take place on 25 February.
So, those are some of the information that we can convey on this occasion.
That's it, Thank You and Greetings, Booyah.
---
If you want to get lots of information about the Free Fire game, you can immediately join our group.