Free Fire is a battle royale game that is quite popular among Mobile. In this game you can play solo to Group. So you can play with your friends. What is unique about this game is the character features. Each free fire character has different skills and allows him to use certain weapons to be more effective. So the existing skills will make playing easier. Here we will discuss Moco's character and the mandatory free fire weapons that are suitable for him.
Moco is a character who has skills that allow him to mark the enemies he attacks. He can make the team know where the enemy is when Moco attacks him. This is very beneficial for him and his team. By slowly repaying the enemy's blood and making it visible to the team, it makes it easier for you to attack him. With strong observer skills, he has many choices in using weapons. The important thing is that you can attack the enemy properly.
Weapons suitable for Moco are usually like Sniper or Assault Rifle, weapons with high range and high accuracy. So, Moco can attack the enemy continuously and reveal the whereabouts of the enemy. By continuing to shoot your enemies you can help Flank finish them off. So the choice of weapon you use is also very important for the Moco character.
In the following, we will explain about Moco skills and Mandatory Weapons that you can use in playing. Knowing a suitable weapon makes it easier for him to be an Observer.
MOCO FREE FIRE WEAPONS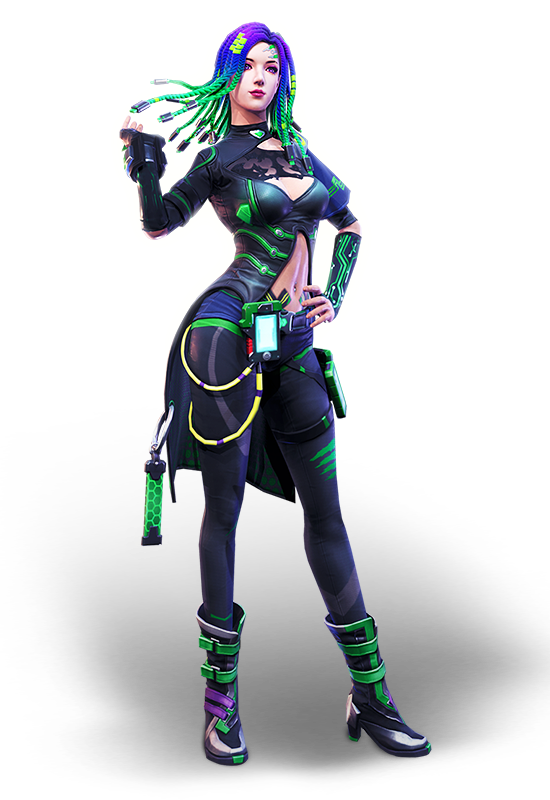 Before discussing weapons that are suitable for Moco, we will explain about Moco's skills first. Moco's skills can be useful as an Observer. By knowing the whereabouts of your enemy, you know where the enemy is going and attacking him from behind is easier. so you can do Flank easier.
Now a detailed explanation of Moco's skills. Moco's skill is Hacker's Eyes. By attacking the enemy, Moco can mark the enemy and show his teammates. This skill has a different duration at different levels. At level 1, the duration of the tag will last for 2 seconds, then at the maximum level it will last up to 5 seconds.
So during that time you can find out where the enemy is in Moco's attack. However, it would be better to use a weapon that can shoot enemies from a distance or a weapon with a fair range. However, it has a high Fire rate to maintain its skill duration.
After knowing the skills that Moco has, now we will discuss the Mandatory Weapons that Moco can use. With the weapons below, Moco can use his skills effectively and can help the team to the fullest.
AWM

With this Sniper you can shoot enemies from a distance with stable damage. But the Fire rate it has is quite small so you have to be able to shoot precisely. As a sniper free fire, you can shoot enemies from a distance and mark them if the enemy is not dead. So you know the enemy that you attacked.
So, with this weapon you can attack the enemy and your Flanker can finish him off if the enemy doesn't die. But you have to be able to shoot precisely because the fire rate is very small and the ammunition is low.
FAMAS

FAMAS is AR which is very profitable when used by Moco. By having a long distance and high DPS, Moco will be very deadly using this weapon. In addition, with a burst fire and easy-to-set recoil, Moco can mark enemies and kill them in a very fast and effective manner.
So you could say this weapon is very easy to use and has better accuracy for marking enemies.
SCAR

SCAR is the most balanced and flexible weapon in the game. It will certainly be suitable for use by the most balanced and flexible characters also in Free Fire. SCAR can be used by Moco as aggressive or passive. Also, this weapon can be used as a Moco killer or support squad.
So if you want to be a kill or support weapon, this can help Moco to help him, and also has high damage to be a killer.
That is the explanation of Moco's character and mandatory weapons. This character can be a strong support, as an observer no one can escape from his sight if he has been hit by a shot.