[MAGE 6 E-Sport]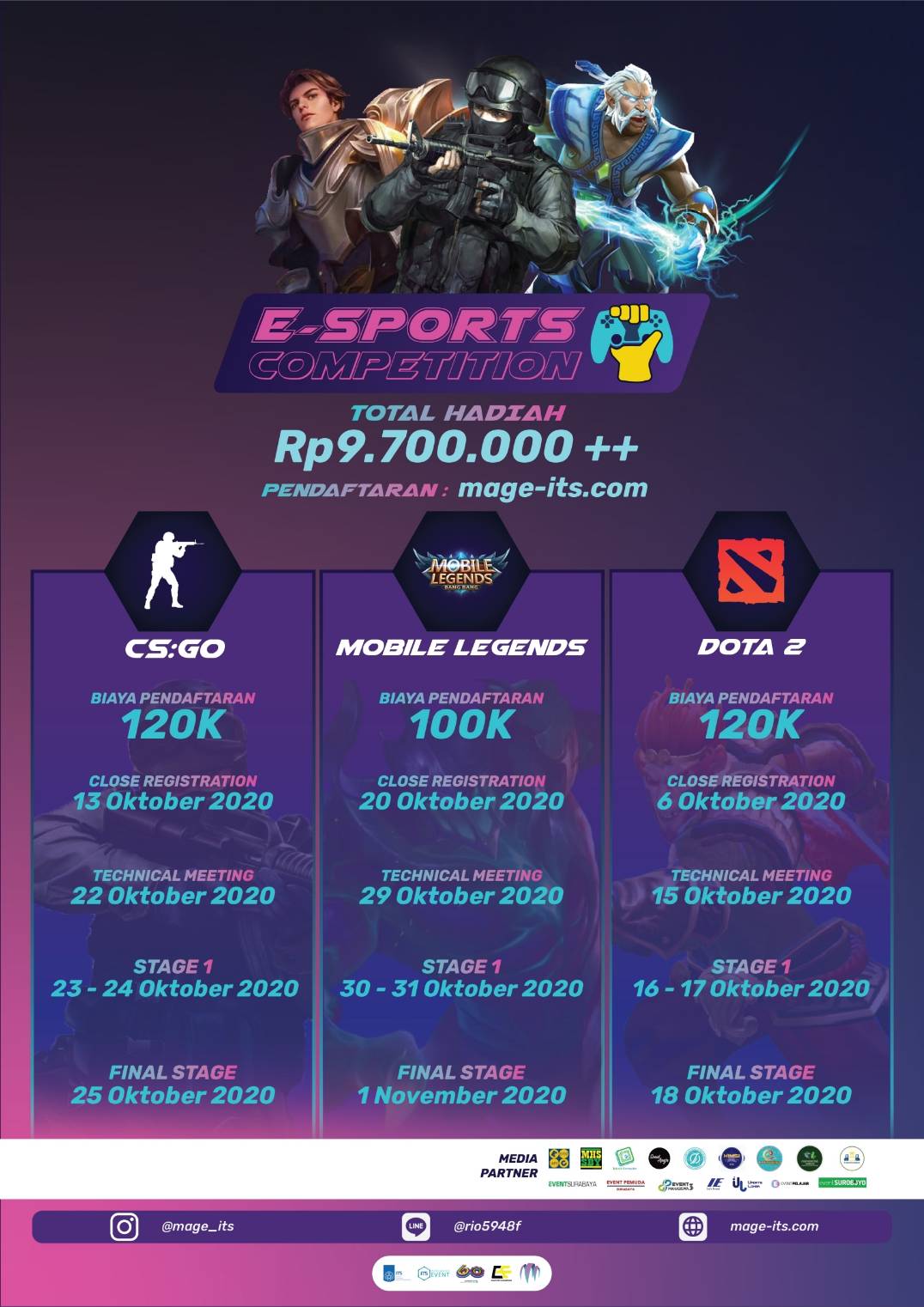 MAGE 6 E-Sport Still open for registration, this year the event will be held completely online! now is the time for you young generation to showcase your best creations, innovations, and work!
Immediately register yourself in:
-DotA 2 Competition
– CS: GO Competition
– Mobile Legends Competition
The way to register is very easy! Just visit our website at mage-its.com and don't forget to download the Guidebook of each competition for explanations and rules for the competition.
Don't forget to also use a special promo code for this community, namely: EMA6ETMLI to get a discounted registration fee!
What are you waiting for? let's prove your skills at MAGE this year!
For more information, please contact our social media at:
Line: @ rio5948f
Instagram: @mage_its
Website: mage-its.com
# MAGE6
#ESportEvent
#ESport
#LeadingTheFuture
#ITSSurabaya
#TekkomITS
#EventOnline