So for now we can find out, if there is a new LudoFF Free Fire Event, a cool Nomad Bundle Prize to try later. All of these things will definitely bring great benefits, so that this can be felt by the players too. Because indeed from the latest event that will be present, there must be lots of attractive prizes for us to find.
Then from all that there are also some other cool things so you won't miss all that stuff too. Because this is what you know too, if the Free Fire Heroes Day Event will still be present and you can feel it later. All of these things will be good things and of course you should not miss them at all.
With information like this, our advantage in playing will be better, especially knowing the next leaks of updates. Check out the explanation in the article below.
Free Ludo Bundle Nomad Free Fire Event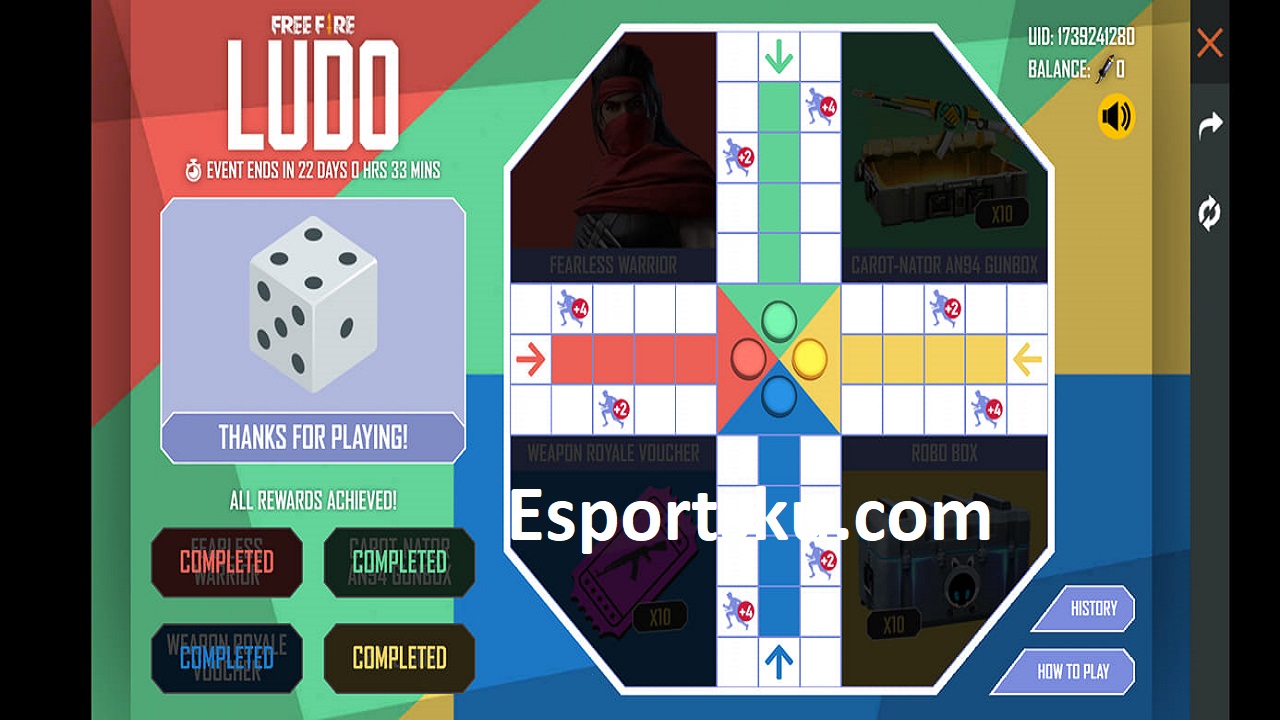 In the event that was present, there was indeed a lot of fun and we certainly won't be able to miss all of those things too huh. Because it is the latest event right now, there are still many and all of these things will be things that we can develop properly. Especially what we need to see right now, it turns out that Ludo Event will come back later.
Especially if for now the event is still present on external servers, it's just that we just need to wait for it to enter Indonesia right now. Don't let you ignore information like this, because all of these things will help in this latest Ludo event. Especially what we will know too, if for example in the event there are other unique things.
Get it on Ludo FF!
So there are 4 choices of Ludo that you can play and all of them can indeed be played all. But the condition is to finish one first, then we can change to other parts too. Now for those present there are Bundle Nomad Ninja Free Fire, Gun Skin Box, Robo Pet Box and Weapon Royale Ticket of up to 10 pieces later.
That way you also have to choose first, but we still suggest that you can choose the Bundle part first too. That way later we will have a cool grand prize like this first. Run it like we normally play Ludo. But for one go, you need to have a special token to roll the dice.
Now to get this, we can't know it together, maybe later when it comes to the Indonesian server it will change and we can find out more easily how to get it. With all this information, you won't be able to miss all of that information either. There are still many other interesting prizes, because the Free Fire game event is still going on and we won't be able to miss it either.
You can also read How to Get a New Pumpkin Lady Bundle in Free Fire right now, so that later you can have the opportunity to have other cool prizes with all of this too. Because we really need to know that cool bundles, will improve your appearance when competing and much more different than before.
---
Oh yes, all of you too, don't forget to Follow Us on my Esports Instagram. So that you know the updates to the Free Fire game and others.