Now there is the Winterland Triple Loot Crate Free Fire leak where we can have one of the rare free fire prizes from here. Of course with this, there must be many players who are eager to have the rarest items for now. Especially there are many other new things too, for us to feel and start trying for now on that game.
There are already a lot of updates that appear in the Free Fire game and it's definitely great for us to try right now. Especially you have to know that there is Free Fire's Latest Halloween Event which is right now, full of fear in the game. But if we want to know, there are still leaks of other events and it's much more exciting.
Maybe all of this will make us even better, because we can also know what are the things that will be present. Check out the explanation directly in the article below.
Leaks of Winterland Triple Loot Crate Free Fire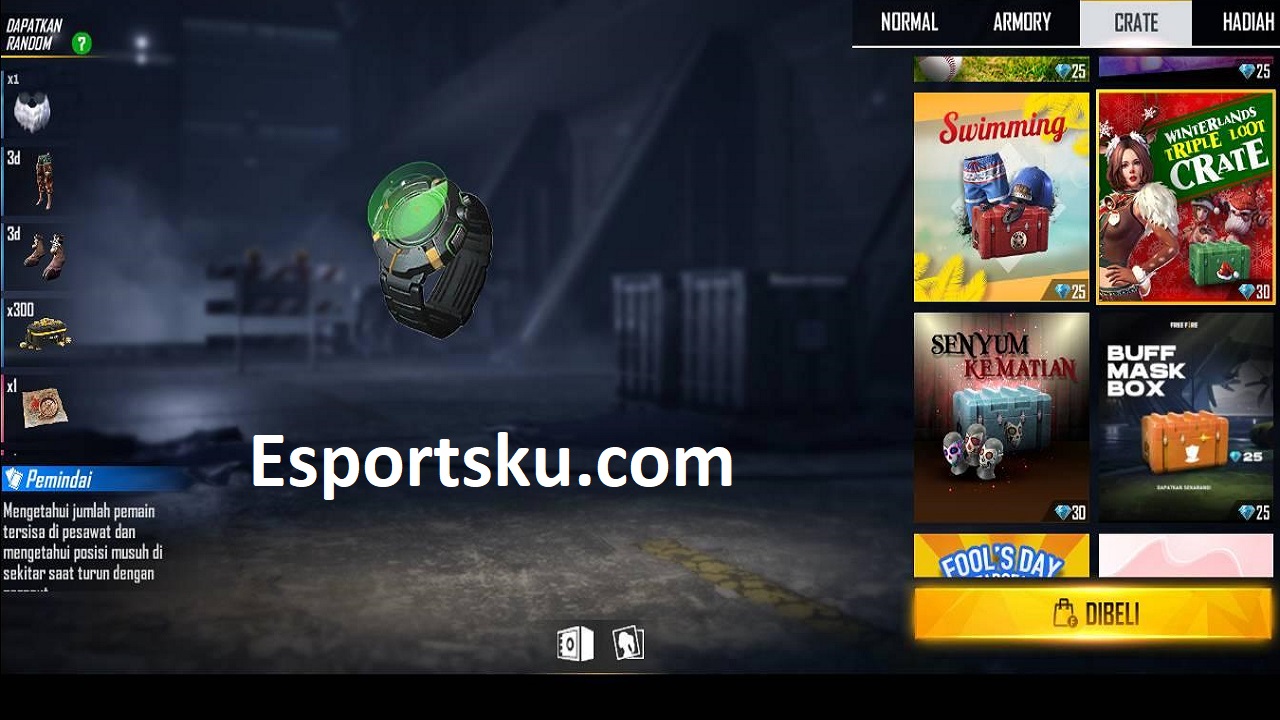 So there are still many new things that will be coming soon to this Free Fire game, you can prepare and be able to feel all of these things. For now we also get one of the leaks, where later there is a Winterland Triple Loot Crate which will come back into this Free Fire game for you to have and of course it's pretty good too.
Because the items that are present in Loot Crate will also make you really like it. There is no news yet on the Indonesian server, but it is certain that this will appear in December 2020. You will be able to get a gift of Free Fire Santa White Beard later when we buy Loot Crate and open it directly too.
There were still a lot of prizes present and not just 1, but what we need to know is that the main prize is a beard. That way, those of you who like this item, don't forget to collect diamonds from now on. What's more, we know that the Santa's Beard File Download Free Fire is still there, it's free and you have to be careful with that.
Only with 30 Diamond FF!
With only 30 Diamonds, you can get 1 Loot Crate to open. You will get random prizes too, so if you want to get this main prize you may have to buy a large amount too. This beard is the rarest and is being targeted by so many players until now, so it's natural to want to have all of it.
Especially from the updates that are present now, of course you will also be more patient waiting for new things that are much more exciting at the next event. The news about Loot Crate has only just emerged at this time, but we can only hope that it will come up with interesting things at the Winter event or this month.
Don't forget if there is an explanation for Weapon Loot Crate Free Fire, we can say that all of that has something to do with the current Triple Loot Crate. Maybe if you already understand this, then not this Triple Loot Crate, you can get the main prize quickly. Moreover, there are still many other interesting advantages, so we can get this too.
---
Oh yes, all of you too, don't forget to Follow Us on my Esports Instagram. So that you know the updates – updates to the Free Fire game and others.