For now, the game developed by Garena has become quite famous. This game is Free Fire, has a unique type of battle royale. Free Fire also turns out to be set quite lightly, so that players can enjoy this game. Apart from this, Free Fire will definitely be given many other new things. This time there is a leak of the New Pet FF Falcon, the Eagle that predators Free Fire that you should know.
So that all of you later, will definitely never get bored playing this game. Because all these updates are presented, you will definitely try all of these things. Besides that, the Booyah Lebaran Event in Indonesia is also very interesting for you to follow.
Also Read: Red Skull Backpack FF Skin Leaks Can Upgrade Free Fire Level, Cool!
In the future, Garena will definitely provide many unique new things. The features in this game too, arguably don't exist in other Battle Royale games. Because there is a Pet Free Fire feature, which is the most unique.
If you compete, of course you have to use your character so you can get it easier when fighting. Because in this case, the character will also provide an additional Skill and Ability. Now for the Pet itself, they will also give you additional skills.
Also Read: FF Wolfrahh's New Character Story Is a Free Fire Youtuber?
So that later you will not only be accompanied when you compete, but you will also be able to get additional skills that are quite unique. There is news, he said that the Free Fire game will soon have a new pet that is quite unique.
Curious? Check out the article below.
Free Fire's Latest Pet Leaks – The Predatory Falcon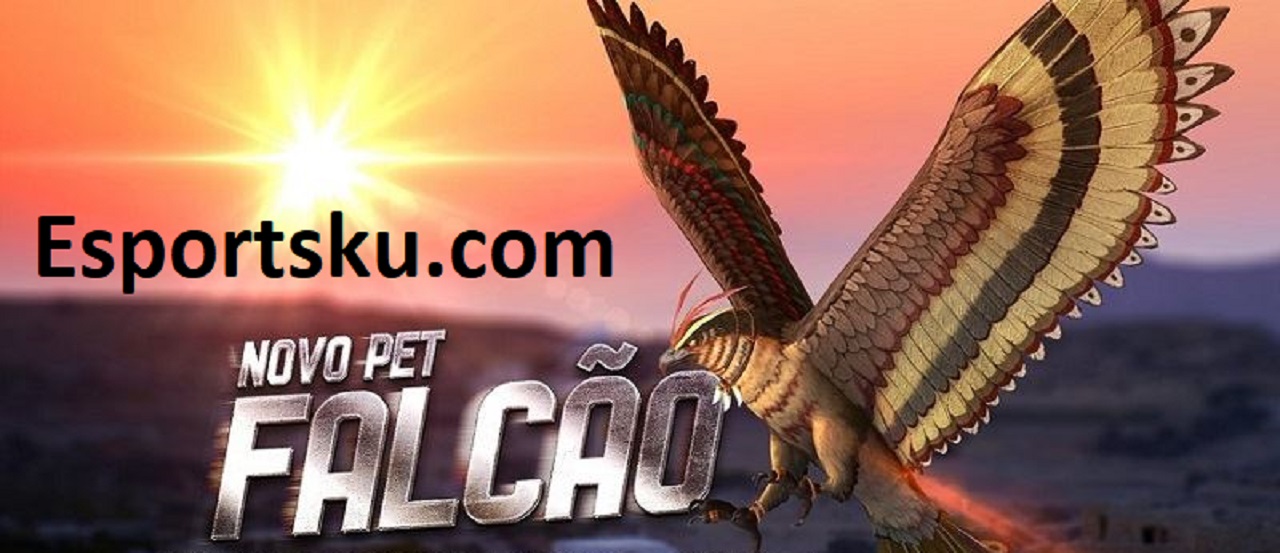 This is a new issue that will happen now, because soon the Advanced Server will be officially opened by Garena. Reportedly there is a new Pet named Falcon, which will be coming to the Free Fire game in June.
Also Read: Free Leaks Evolution Stone Free Fire on May Punk FF 2020
As we know, yesterday we saw Pet Ottero Free Fire which was quite funny. Maybe for now, Garena wants to give a Pet that is somewhat stronger and looks cool. So finally, Falcon is reportedly coming to the Free Fire game soon.
Even though this is still an issue, it turns out that there are already many who can't wait for this pet. Due to these leaks and issues, the photo above has been strengthened. So that all of you definitely won't be patient too, waiting for this pet to be present in Free Fire.
Also Read: The Latest Gun Skin Box FF M60 Gold Free Fire, So Far Away!
Pet Falcon Free Fire Ability
The ability of this Pet is also unique, because Falcon will speed up you to use Parachutes. Where when you have opened the Parachute, later the speed to drop will be faster than usual.
Even in the future, the speed of using the Glider will be increased if you use this Pet. Maybe, Falcon is the favorite Pet of Wolfrahh Free Fire's New Character now. Likewise with Ottero who became Kapella's Pet.
Also Read: New Event FF Battery Token Leaks on Free Fire May 2020
If you can't wait anymore, just wait for more information about this. Reportedly later, this pet will be present a few days after the advanced server is opened by Garena.
That's it, Thank You and Greetings, Booyah.
---
If you want to get lots of information about the Free Fire game, don't forget to follow and like our fanspage on Facebook, so you don't miss any other information.