Mobile Legends is a MOBA game that is active in presenting various skins every month. One of them is this Lunox hero, this is a leak of the newest skin Collector Lunox Mobile Legends. Lunox is the hero who gets the next Collector skin, this one hero is indeed famous for being very popular and quite tough in Mobile Legends. He himself had previously received Epic skins on Lucky Box, with the presence of his newest skin
Lunox is a mage hero who is currently quite popular, this one hero actually has many skins in Mobile Legends, ranging from normal to Epic skin. Now the latest you will get the newest Collector skin for this Lunox hero.
Collector itself is a new caste skin presented by Moonton, you can only get this skin at the Lucky Box Event which is presented every month in Mobile Legends, now in the middle of this year, you can get it in Mobile Legends.
Leaks of the Latest Skin Collector Lunox in Mobile Legends (ML)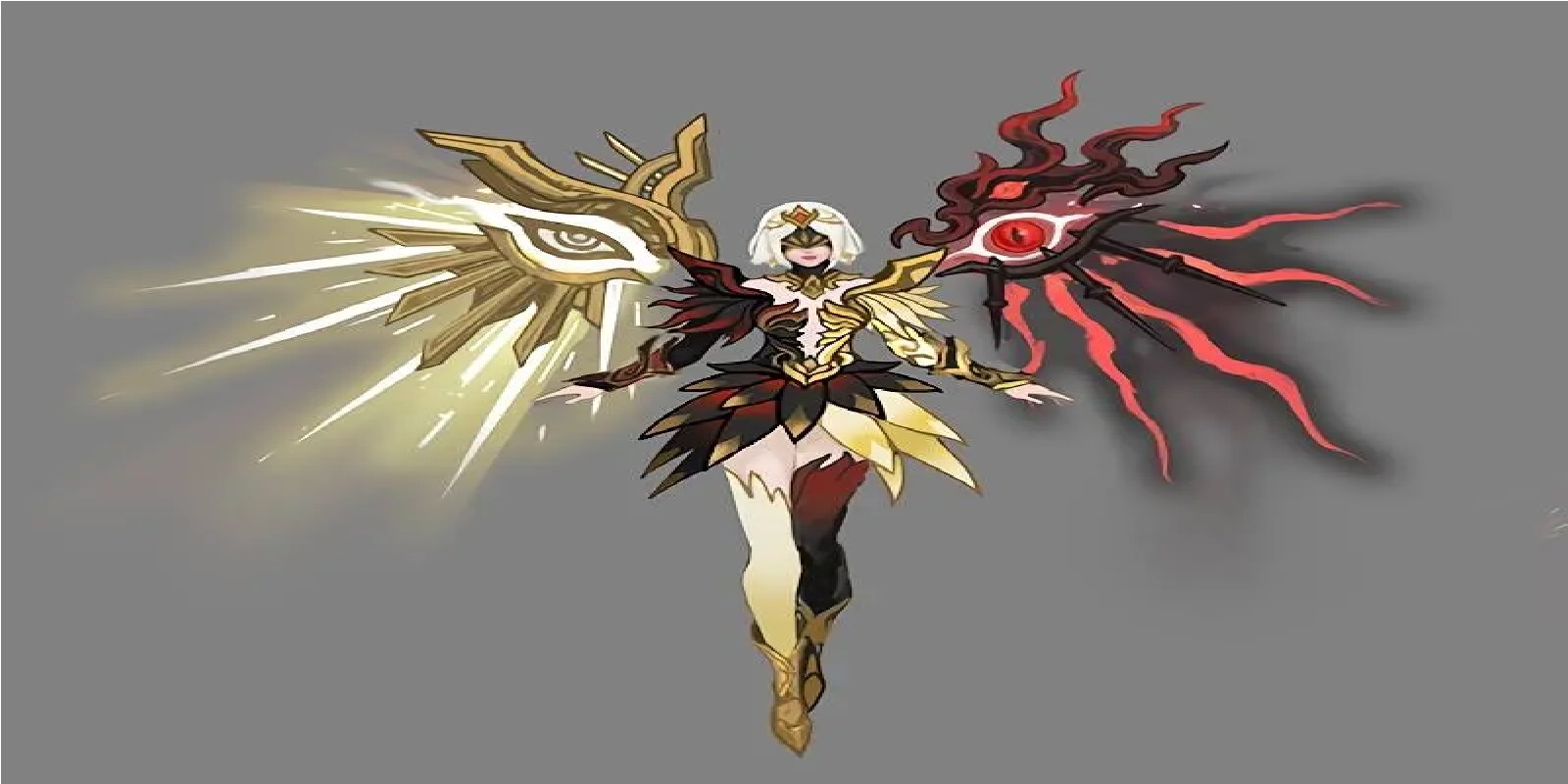 The latest appearance for this Lunox skin looks more detailed and looks like two different shadows are on the Lunox hero. This skin will look really cool and of course you can imagine the effects of each skill.
As you know, Lunox is a hero who has two ultimate skills in a match. His first ultimate skills are Order and Chaos, both skills are very synonymous with the power of light and the power of darkness.
Now for the Order skill, Lunox uses his right wing which gives an attack with a speed like Light, Lunox will turn into light and be immune to enemy attacks.
This attack also allows it to be separated from the opponent's rank and can also attack the opponent.
Then Lunox's skin Order is one of the attacks that can ambush opponents, the skill is described as a similar darkness on Lunox's left wing. Quickly, Lunox gave a blink attack towards the front and attacked his opponent quickly.
Unfortunately, the author doesn't know when this Lunox skin will be here and released in Mobile Legends. But what is certain is that the presence of this latest skin has b
Surely you are looking forward to the arrival of the newest skin from this Lunox hero, even though Lunox already has quite a complete skin starting from normal, elite, zodiac, and also epic limited skins. But this one skin is worth waiting for.
That's all for the leak of the newest skin collector Lunox Mobile Legends, I hope this skin will become one of the skins that you can get when it's released later. Of course you have to prepare diamonds from now on. Don't forget to keep practicing, play wisely and don't become a toxic player!
Don't forget to follow our social media on Instagram