Moonton is one of the game developers who often presents the newest line of skins on Mobile Legends every month, after giving skins to several heroes such as Benedetta, Barats, Franco, Claude, Aldous and others, one of Mathilda's heroes which will be released on December 12. 2020 will also get the newest elite skin in Mobile Legends.
Unlike the normal skins released together with the Mathilda hero, this latest elite skin will be presented separately. You will definitely get the best gameplay when you can play this one hero in December. Especially with the presence of two skins at once on this one hero. Now for those of you who are currently getting ready to play the Mathilda hero for push rank after the release of this hero, you should consider the following reviews carefully.
On this occasion, Esportsku will provide a leak of the latest skins that will be released for the Mathilda hero in the Mobile Legends game. This skin is reportedly going to be the latest Elite skin that will be released in the next update. Especially for those of you who are preparing to become Mathilda users in Mobile Legends, get this new skin when it's released later!
Leaks of the Latest Mathilda Elite Skin in Mobile Legends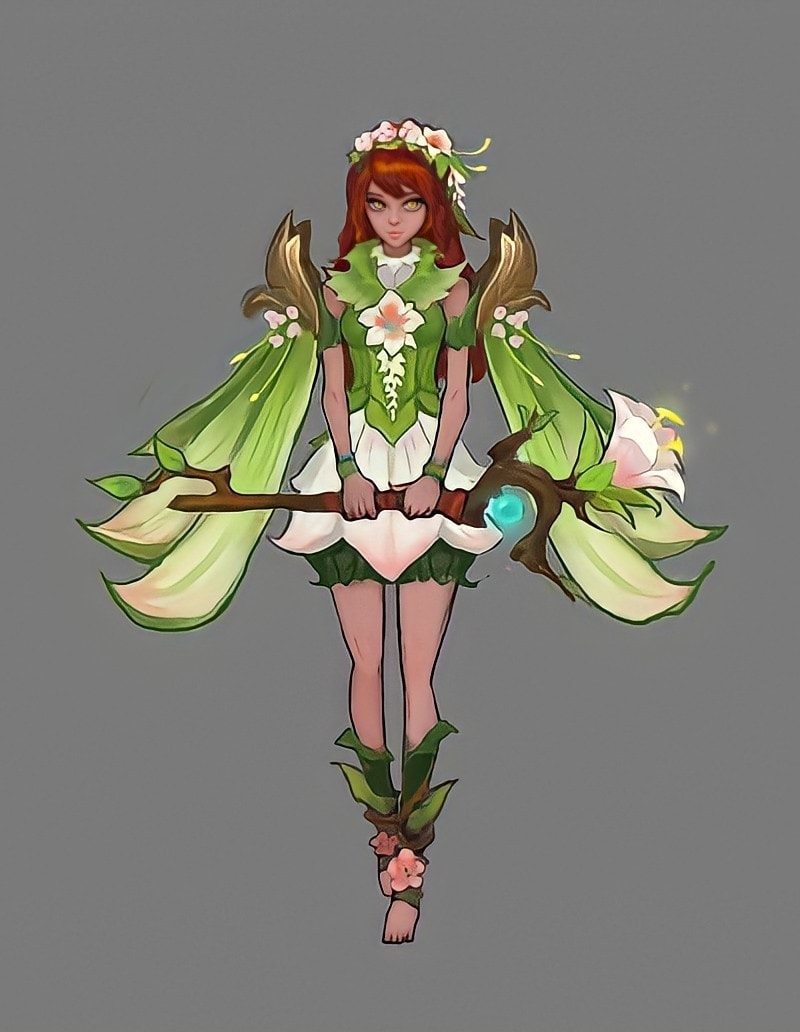 This newest Elite skin has a very cool look with a natural green color like some previous skins. If you pay attention, this new skin is quite similar to the Jungle Archer skin of Miya hero, Hylos' Seasonal Skin and Esmeralda's Elite skin.
The four skins have similarities in bright colors and have a natural theme. You can feel this new look fresher and blend with the appearance of the Land of Dawn map which has lots of green forests.
Of course, Mathilda's newest skin, this one is very compatible with the abilities possessed by the hero Mathilda herself. Because Mathilda herself has the ability of holy spirit which is identical to nature. The addition of green color with the addition of flowers on the wings of Mathilda's clothes looks very suitable when worn.
In the accessories section, Mathilda wears a crown made of garlands. This is also quite reminiscent of the Esmeralda skin which has the same theme. As for Mathilda's spear made of wood, the spearhead contained a clear sky blue crystal.
Mathilda himself reportedly will be released on December 12, 2020. You can get this one hero for free at the end of the Blazing West event in Mobile Legends. Make sure you log in on that date and get free hero gifts and various other attractive prizes.
That's all, this review is related to the latest elite skin leaks that will be present for Mathilda's hero in the Mobile Legends game. Hopefully the presence of the above reviews can be useful especially for those of you who are Mobile Legends gamers. Look forward to other recent articles and see you!