Free Fire is one of the battle royale games that is quite famous until now, even becoming the best game in 2019 yesterday. Free Fire managed to get first place in the Play Store, so this is what made the game quite famous until now. Lots of interesting updates and events, all of which will be presented by the game developer.
Garena is the direct developer of this game, and has great authority over the Free Fire game. Lots of interesting features and updates, where all of these have been present in Garena Free Fire from the past until now. Apart from features and updates, Garena will also continue to present interesting events for its players.
Ninja Free Fire Skin Bundle in Elite Pass Season 24 Free Fire?
Even later, there will be many new and interesting events that you can get in the future. Every event that is presented, provides many attractive prizes and of course it's free to get. But the event is divided into 2, free and paid.
Now on this occasion we will provide the latest information about the FF Charge Energy Free Fire Event Leaks, you can Exchange Free Fire Box Tokens for Free items!
Curious? Immediately, we see the explanation in the article below.
Newest !, Clash Squad Free Fire Has FF Rank System 2020!
Event Gather Patch Energy Free Fire 2020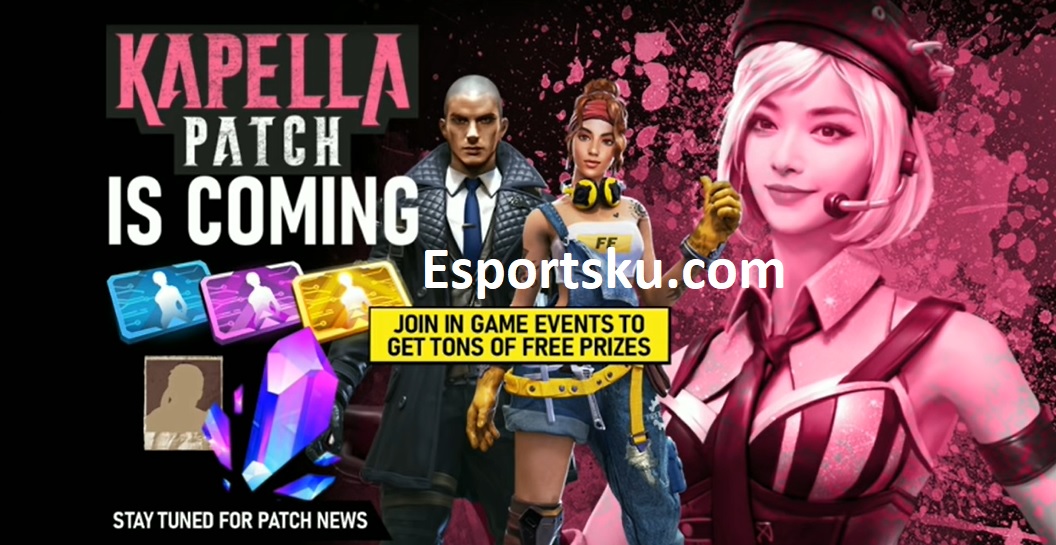 In this event, you will find an event image with the display of a Tube with an object in it. Likely also, at this event you have to take or destroy the Canister to get a condition for exchanging prizes later.
The title of this event is Lets Gather Energy For The Patch, which will create an Energy gathering event for the upcoming patch. It is also reported that this event will be coming soon when the Kappela character arrives on the Original Free Fire server later.
In this event, you can get various kinds of prizes and interesting items that can be obtained by exchanging a token. To get this token, we will explain later below, the point is easy.
Pro FF Tips for Choosing Free Fire Characters, Suitable for You!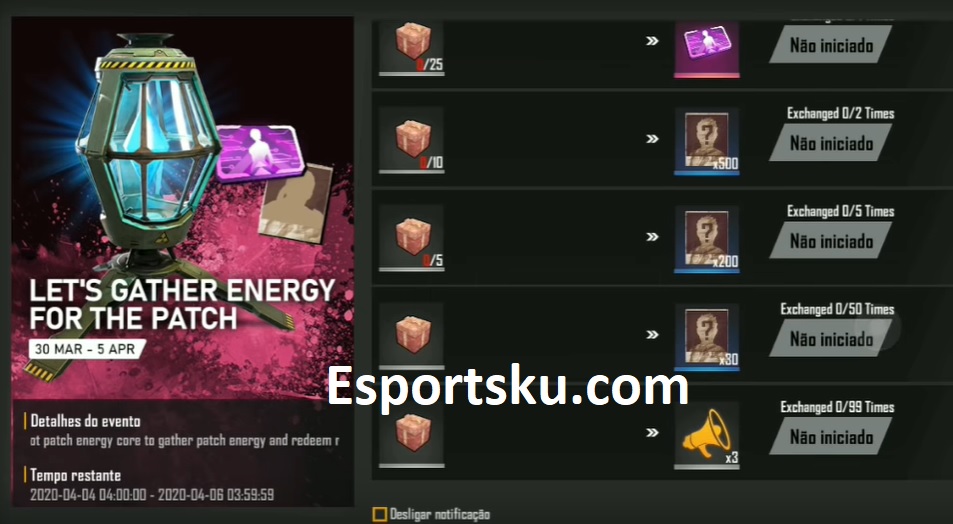 In this event, you will get many unique prizes such as Level 8 Character Cards, a random number of Character Fragments and a gold Megaphone. Of course with these prizes, you can get all of them if you successfully exchange all these tokens, of course.
These character fragments are of course random from 500, 200 to 50 random character fragments later. For example 500 gets Andrew and 200 gets Kelly.
Pre Order FF Elite Pass 23 Free Fire Free Skin Bag FF Crossover-Animal, Cool!
How to Get Free Fire Token Box
To get this token, it is reported that you will be able to find it in the match. But not as usual, if you used to look for it by looting. Now for this one, how to get it is different.
You have to be able to destroy the canister in the picture above, so you can get the Token Box. This tube is still not official, maybe later the method of getting it can be replaced at any time by Garena in the future.
Leaked New FF Bundle for Free Fire 2020 Astronaut Rabbit
So, those are some information on the FF Charge Energy Free Fire Event Leaks that we can convey on this occasion. How? Are you impatient waiting for this event to appear?
That's it, Thank You and Greetings, Booyah.
---
If you want to get lots of information about the Free Fire game, you can immediately join our group. Stay tuned to my esports to get the latest Indonesian esports news 2020 !.