The presence of the Latest Hanabi Mobile Legends (ML) Special Skin January 2021 is certainly good news for those of you who are Hanabi users in Mobile Legends. On this occasion, Esportsku will provide the latest leak regarding the special skins that will be present for the Hanabi hero in Mobile Legends.
Hanabi will finally get the newest special skin you've been waiting for. Even though this one hero is not that meta, but the latest skin Special for Hanabi's hero has been announced by Moonton and will be here in 2021.
Hanabi is a marksman hero who recently got her newest buff in Mobile Legends. If you read our previous review, Hanabi got a buff on her shield ability which was enhanced by Moonton. The buff is also used as a sign of the arrival of the newest skin for the Hanabi hero. Just right. Moonton immediately gave a leak about the appearance of the following Hanabi special skins
Hanabi Mobile Legends Special Skin Leaks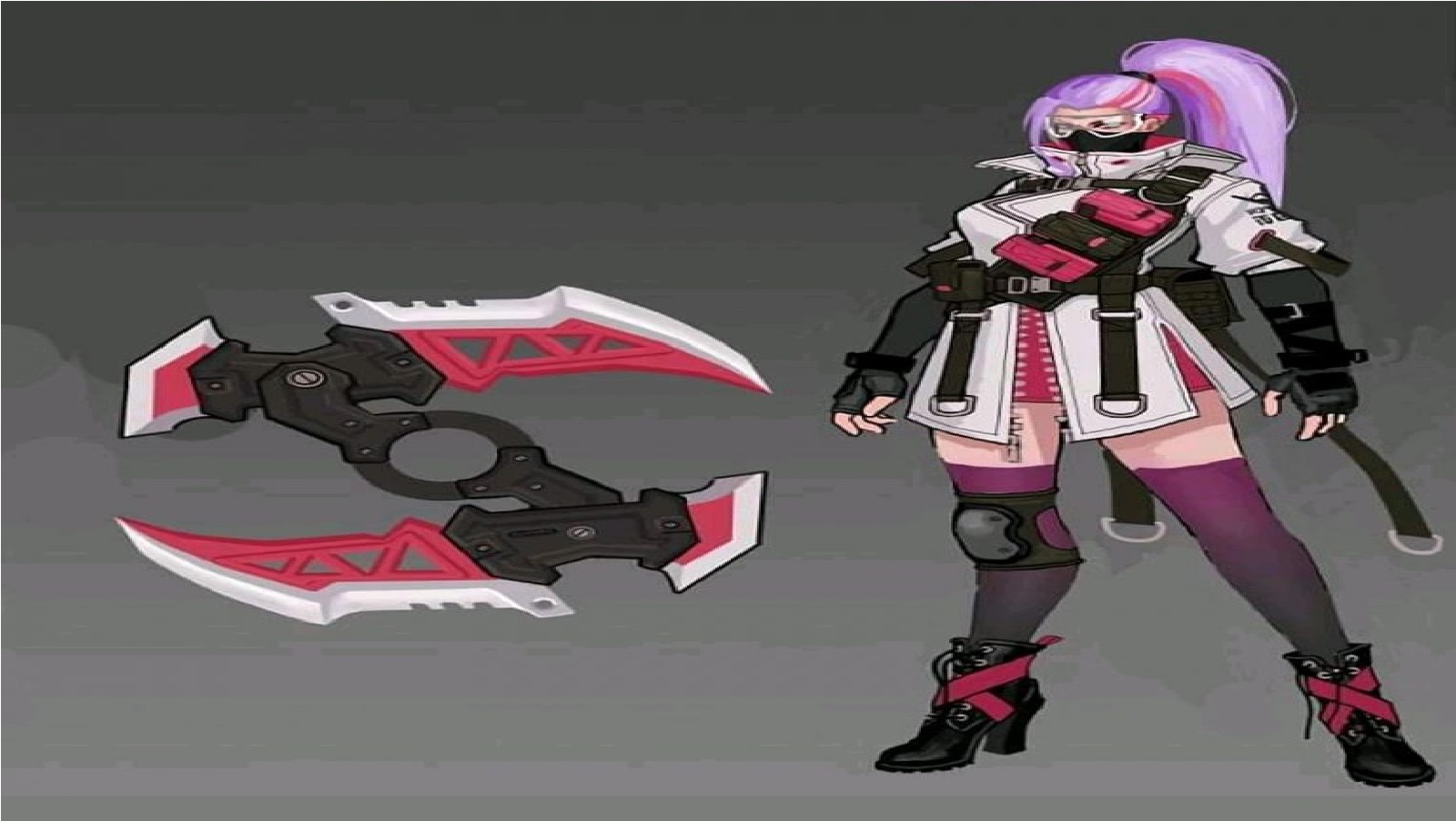 In the latest survey, which was present in the last few days, Moonton provided several designs for the Latest Hanabi Mobile Legends (ML) Special Skin January 2021. Now the display above, is the appearance of Hanabi's skin that has won the survey.
This Hanabi skin will later have a special caste, this is also strengthened by existing skins such as Normal, Elite, Epic, and Epic Limited which are also owned by Hanabi, what is lacking is Special, therefore Moonton presents it.
Regarding this Special Hanabi skin, it has a look that is quite similar to the Special Natalia skin, starting from the Hanbai hair design, clothes to giving this skin a mecha look.
At the top, Hanabi will appear with light purple hair with a hint of red on the left side. Then Hanabi will use the dark black glasses and mask.
Furthermore, the clothes worn by Hanabi will give the impression of being a Kunoichi present in modern times. The ninja Hanabi outfit is white and the black hand tie reaches the top of her hand.
Hanabi wears a short skirt with long socks and high heel shoes in a deep red color. As an additional accessory, Hanabi also uses a belt that is quite long and sticks out and is visible to her back.
Finally, for weapons, Hanabi uses a fairly large shuriken with two swords on the sides. The shuriken is made of thick iron with a deep black, red and white finish on the blades.
What do you think about the latest Hanabi Mobile Legends (ML) Latest Special Skin leaks for January 2021 for this Hanabi hero? Hopefully the presence of the above reviews can be useful especially for those of you who are Mobile Legends gamers. Don't forget to keep practicing, play wisely and don't become a toxic player!
Don't forget to follow our social media on Instagram