Playing the Free Fire game will certainly bring out its own excitement, as well as a tense thing to feel. Even this game also has lots of players, so you will often meet enemies with different gameplay. Now this is one of the things, where the excitement of playing the Free Fire game arises. This is the Latest Free Fire Cheat on a Server Outside FF!
In this Free Fire game, there are already a lot of pro players and streamers who often use the Free Fire game as their content. Of course all the content provided, will never be bored to watch. The more players there are, of course this game will also be quite crowded.
Every player who wants to become a pro because of the gameplay itself, must play in Ranked mode. Because in this mode, you will really be tested how to play. Because the Ranked Mode is a mode where you can increase your ranked level, if you win. If you lose, the rank will decrease and drop to low again.
These players will definitely do anything to be a winner, be it playing well or playing dirty. If you play dirty, of course this will harm other players and the game later.
Playing Dirty, we mean by playing using a cheat. As we all know, Cheat is a program designed to make the gameplay of the players who use it quite unbalanced.
Cheats that are often found in the Free Fire game are usually No Recoil, Aimbot or Wallhack. Each of these cheats is of course detrimental and damaging to the game.
Even one of the YouTubers who was playing this game, was accidentally killed by a Cheater. Curious? Immediately, we see the explanation in the article below.
Also Read: Map Kalahari Free Fire Full Can be Played Now FF
Free Fire Cheater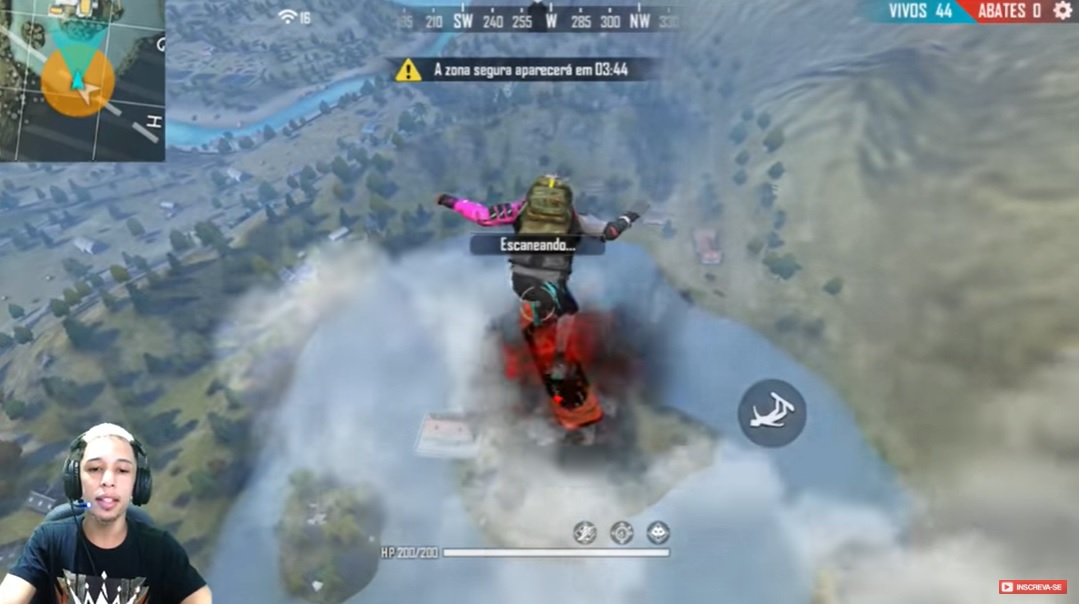 On a Youtuber account SaccaGames ™, he uploaded a video where playing the game Free Fire normally. Early game to mid play, he played normally and did not experience any disturbances.
But just as the video was about to end, suddenly he was shot by the enemy and only one shot was instantly killed. Maybe what you have in mind must be the one who killed him using AWM.
But that is wrong, the enemy who kills himself does not use AWM and only weapons from medium range. The damage received by him was unnatural, even the Vests and Helmets used by SaccaGames were still in good condition.
Of course this is very unnatural, because the damage received is very large. With just a few shots, SaccaGames was immediately subdued by the enemy.
This is very unnatural, because as we all know Headshot's damage won't be too big when he uses a level 3 Helmet. Even the enemy shoots, it doesn't reduce his armor at all.
Of course this is quite suspicious, so finally SaccaGames said that the one who killed himself was a Cheater who used Cheat Damage.
How to Report a Cheater
If you die unnaturally or often know your position by the enemy, don't come out right away.
First you see the enemy for a while.
Second, if you do show anything with a cheat element, you can immediately report it by pressing this button.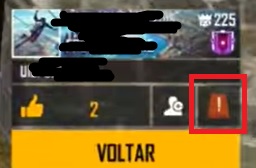 So, that's the latest Free Fire Cheat information that we can convey on this occasion. How? Keep playing Clean and don't use any cheat!
Thank you and don't forget to follow our official Instagram on Esportsku (@ esports.ku) to get the latest information about the Free Fire game and also other interesting news updates. Greetings, Booyah.
---
If you want to get lots of information about the Free Fire game, you can immediately join our Official Group. Yes. Group Links.