Clash Of Clans players this time can show his skill in playing COC. You can play with your clan to fight against other clans this time. Therefore, players are expected to meet the requirements The team consists of 5 players, each having Town Hall level 13.
You can register yourself on 1-10 May 2020 for a fee of 250,000 rupiah one clan.
For more information, you can contact the ICC admin on 0814114348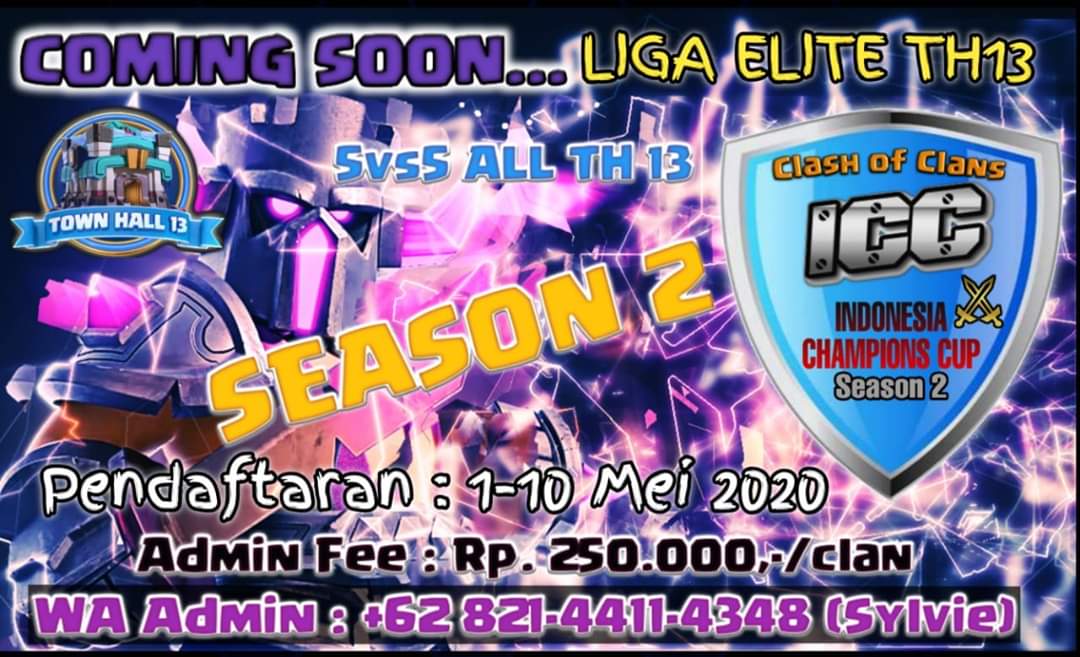 ICC itself has entered its second season in carrying out this Clash Of Clans tournament. So, immediately register your clan to start the battle during the COVID-19 pandemic. Not bad for filling your spare time right?