How to Unbind a Moonton Mobile Legends (ML) Account that can be done by players in this login feature.
As we know, Mobile Legends is one of the MOBA games in which there are lots of features or login methods for setting up the game account made by Moonton. The login method in the Mobile Legends game includes the login method via Google Play Games, Facebook, VK, and Moonton Account.
The availability of various features or login methods makes it easy for Mobile Legends players to manage their account login access. You need to know that login methods such as Google Play Games, Facebook, and Vk are login methods that can be unbinded.
How to Unbind ML Account
You can use this way to unbind a mobile legends (ML) account easily and quickly, which my esports will give you.
Unbind is releasing access or login permissions to the Mobile Legends account. Only the Moonton Account Login method cannot be Unbinded.
But don't worry, for those of you who have a goal to unbind your Moonton account and replace it with a new email, take it easy, there are other ways you can do it.
Let's just see how to unbind the Moonton ML (Mobile Legends) Account below!
Open the Mobile Legends application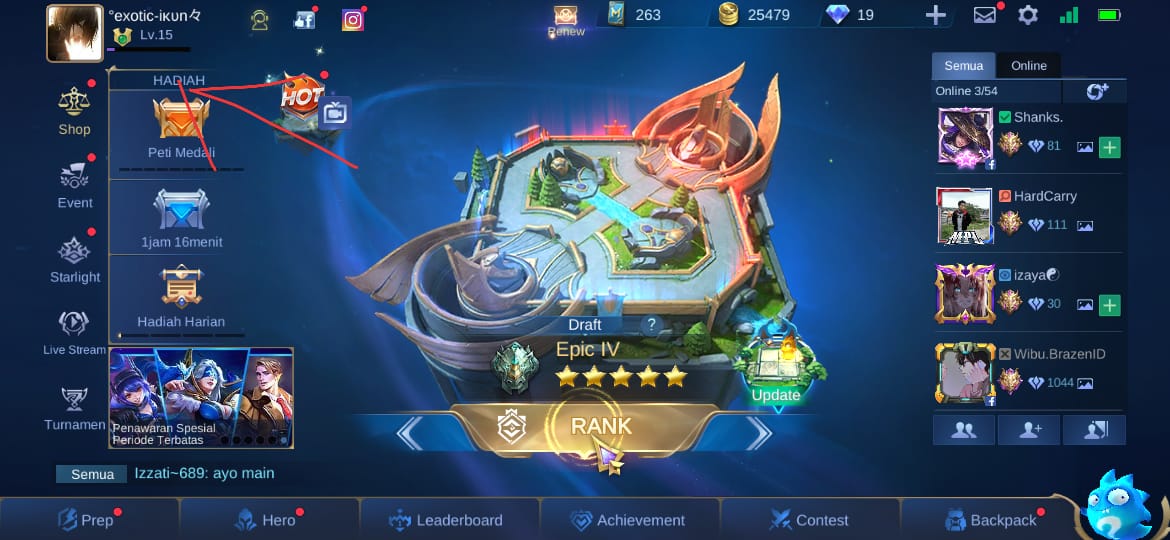 The first step that must be done is that you must first open your Mobile Legends application. Once open, the Loading Screen will appear and you only need to wait for it to finish. Once done, you will be in the Home game Mobile Legends.
Also read: Layla Revamp Mobile Legends, Deadly in ML!
Open the Mobile Legends Account Profile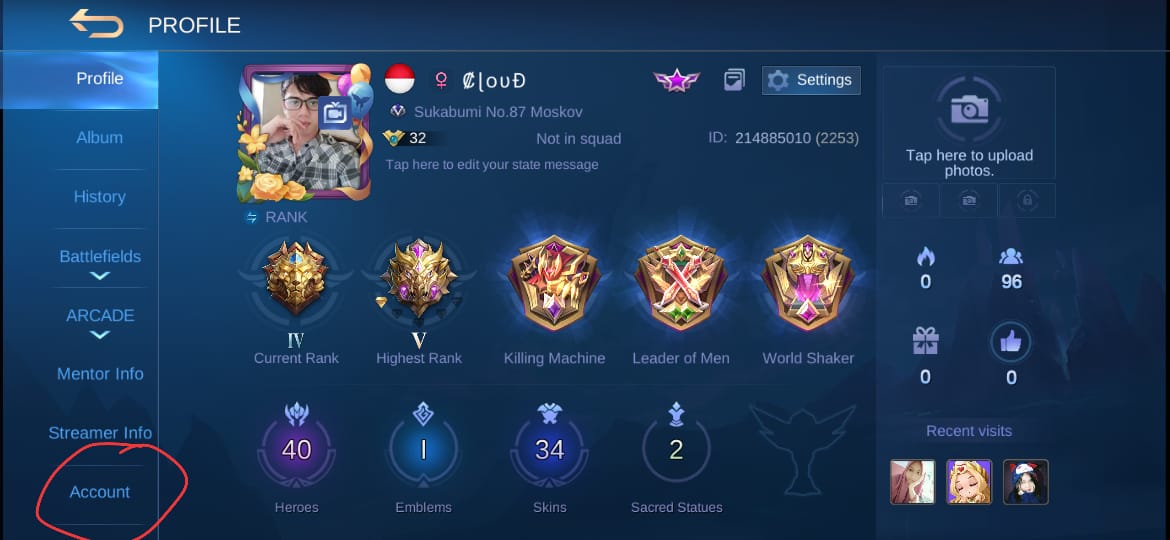 The next step you have to do is open the Mobile Legends account settings by clicking the Mobile Legends account profile photo in the top left corner. Once open, there are lots of options that contain information from your Mobile Legends account.
Select Account Settings Options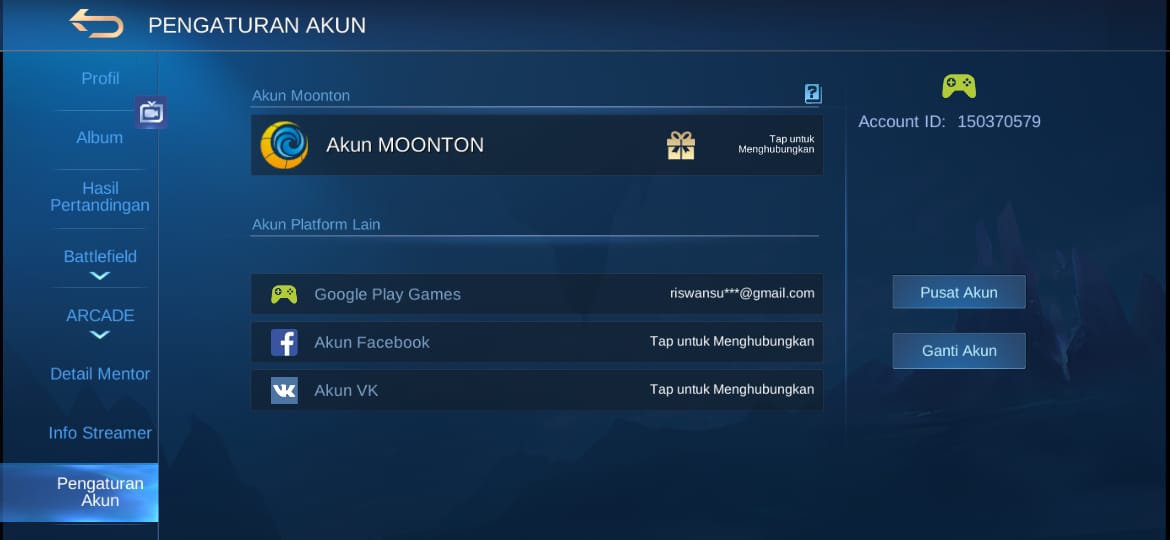 You only need to select the account settings option to see what login methods you use in this Mobile Legends game. For those of you who want to open a Moonton account, you can use an alternative method, you only need to click the "Account Center" option to start changing your Moonton Mobile Legends account.
Also read: Alucard Revamp Mobile Legends, ML Lifesteal is Higher!
Select Change Moonton Account Mail Address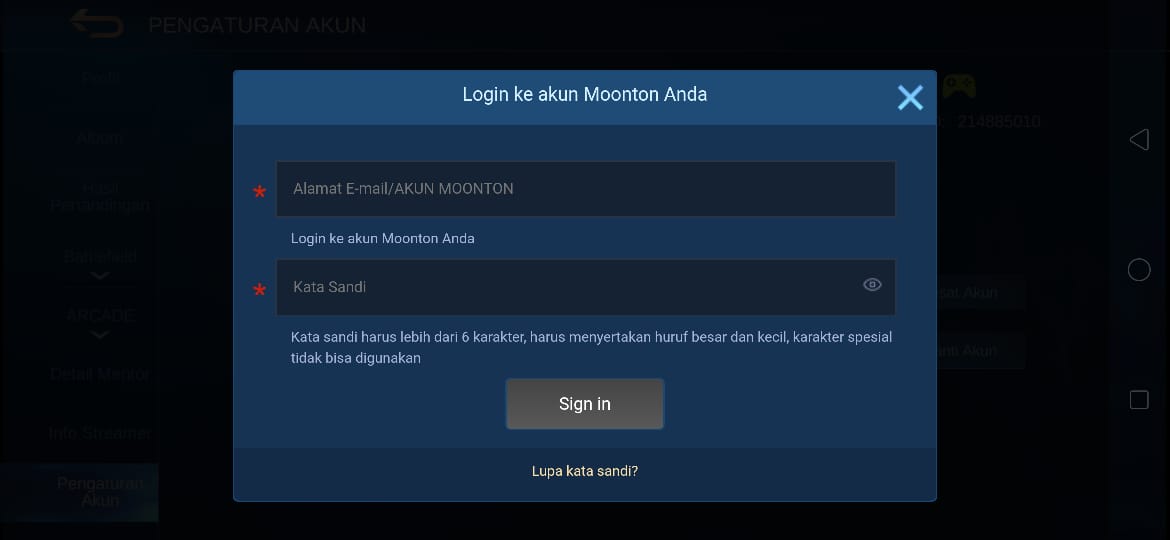 Next, you only need to select the Change Moonton Account Mail Address option. After that, click send email to get a link to change the Moonton Account Mail address. At this stage you make sure the email is not wrong so that the link is sent correctly to your email address.
Make sure the new email for this Moonton account is an email that is free from other logins. This is so that in this latest email, your Mobile Legends will no longer be stuck with various things related to the new email. So that in the future you don't have to bother replacing the second time. Complete the process of changing this email by entering the password to confirm.
Also read: How to see Mobile Legends ID to send diamonds!
Check your Email Inbox then click the link from the Moonton email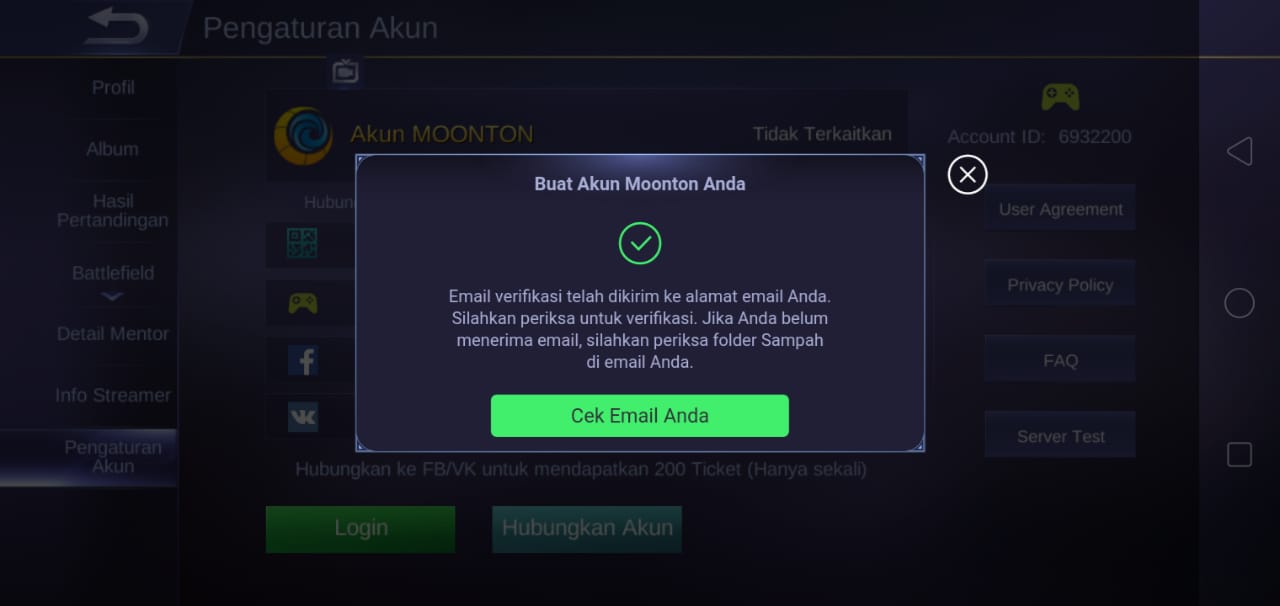 Check your Email Inbox and look for the email sent by Moonton to change the mail address for your Moonton account. Click the link provided and you will be directed to the Moonton website to start changing your email. Fill in your new email address, then save. You have successfully unbinded the previous Moonton account and replaced it with a new one.
Read also; Discount Skin Valir Draconic Flame Mobile Legends, Cool Skin!
Unbind Mobile Legends
Unbind mobile legends itself means releasing your mobile legends account from existing login features. For example, if you want to let go of your mobile legends account that was stuck in the previous email, you only need to unbind mobile legends on that email.
This is quite easy to do and doesn't take a long time on this mobile legends game. You don't have to do the laborious thing when you unbind. Here's how you have to do it.
Now that's an alternative way to unbind the Moonton account to replace it with a new email address. Hopefully this is useful and can be a good reference source for all of you. That is all and thank you!