This is a way to play the Global event from Free Fire's Latest Booyah Day, so you will work with all players to solve all the things that are in here. Of course, your profits in playing later, will be multiplied by this. Moreover, trying to possibly get all of these prizes, in the newest event that is currently present.
Even so, there are still many other interesting latest leaks, so we can try to follow or find out first. Especially seeing a leak from the Free Fire Teddy Bear Token Event, which will also be present on the Indonesian server. There has been no further news from this event, but you might be interested in trying it out later when it's presented.
Especially with a variety of the latest information today, all existing events will definitely bring benefits for us to feel. Check out all of that in the article below right now.
Global Event from Free Fire's Latest Booyah Day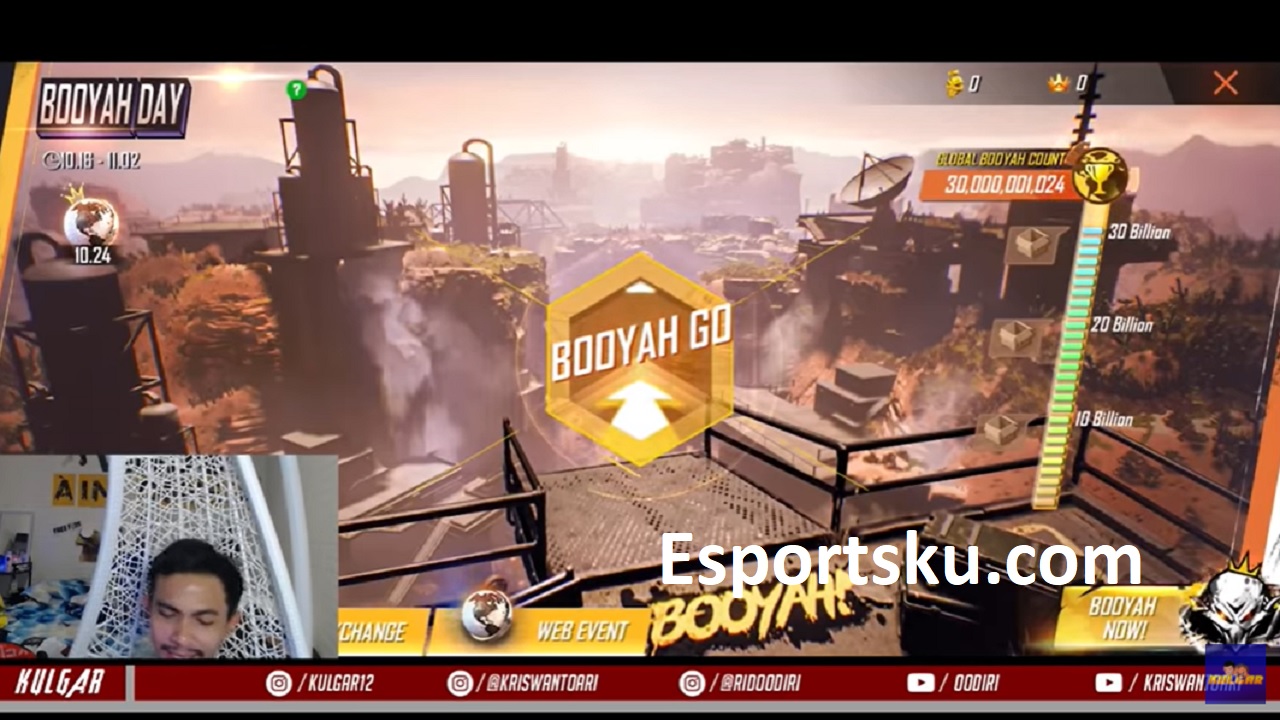 At the Booyah event now, you will see an event that will be completed by all players later. That way the prize when this mission event is completed, automatically all players will also be able to get all of these things later. Especially from this Global Booyah Event, it is certain that the benefits that will be obtained will be a lot.
Even so, you also need to know a few things, if this event will be held for a long time. Because it is presented globally, and to solve this you must be able to get the name Booyah. For each Booyah total from all servers, nanit will be included in the total number applied to the event as well.
Get Points Up To The Maximum
If when the Total Points you get is maximal, then there are other things and interesting prizes for you to collect too. Maybe if the event still has something to do with Booyah's Latest Record in Free Fire, which I discussed yesterday in Esports. There are indeed many Booyahs, of course it will prove that this event can be completed as well.
Later, you can also get various other interesting things, for example you can also get a Special Bundle for Booyah Day Free Fire which reportedly will be free. With that, the advantages of playing the Free Fire game, we won't let you miss it too.
That way you can't miss this event, because we can say it's quite good and very profitable. Moreover, a gift from Booyah too, of course there are many things that will make you big profits for later too. Because Booyah is not just the meaning of victory if you are in the Free Fire game for now and in the future.
Booyah is arguably a matter of pride for successful players who also get this when competing. So automatically we do have to work with all players, so that we can make the booyah event that is present now be completed quickly. Then don't forget to be able to experience the event, for the future.
Because events like this can only be said to be limited, so before that, feel the benefits of the current Booyah Day Free Fire Event. If the total Booyah target that has been applied has reached its limit, we can feel all the excitement of the prize event that is being presented right now.
If there are many new events now, it's better if you join the event first. Because there are also leaks of the Free Fire Red Balloon Token Event, which will also appear in this game soon. By trying or taking advantage of all the events, it must be one of the best things to date.