To accommodate the large PUBG Mobile player community, you can try joining the official Discord server for this battle royale game. In line with that, this time we will tell you how to join the PUBG Mobile server on Discord in the following article.
PUBG Mobile is a popular battle royale game. Active players of this game are scattered in various parts of the world. Whether it's beginner players, players can, up to PUBG Mobile esports athletes, namely pro players who fight in tournaments.
With the size of the player community, it takes a place to bring players together. One of them is through Discord, which is an application that accommodates various communities.
Also read: Anti-cheat System Ban 1.8 Millions of Cheaters in PUBG Mobile
How to Join PUBG Mobile Server on Discord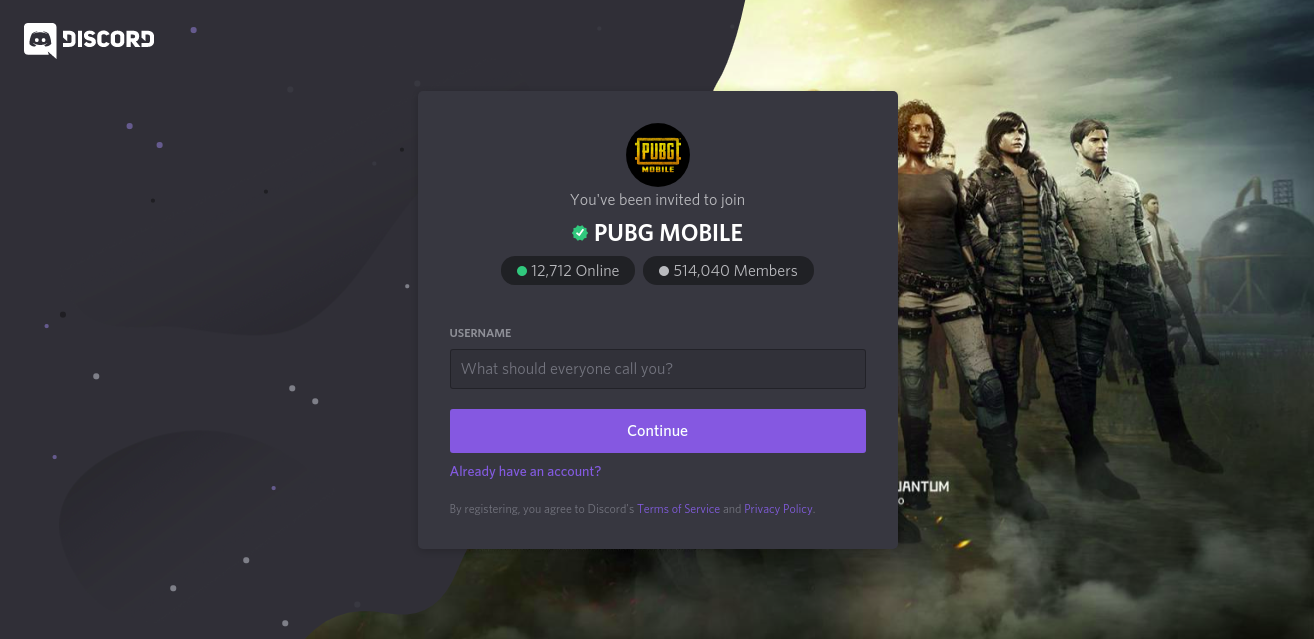 Discord is an application that brings together various communities in it, especially for the gamers community. Popular games have chosen official servers on Discord to match the size of the game's players.
PUBG Mobile is also doing the same thing. This shooter game with the battle royale genre is indeed one of the most popular games today. Millions of active players are scattered in various parts of the world.
There is an official PUBG Mobile server on Discord. There are already around 514 thousands of members who join the official PUBG Mobile server on this Discord. With the large number of members it makes it easy for you to find them.
The advantage of joining the PUBG Mobile server on Discord is that you will get various updates related to this PUBG Mobile game. So here's how to join the PUBG Mobile server on Discord.
1. Download the Discord Application
First you have to download or download the Discord application. You can install Discord on a PC or on a smartphone. To install Discord on a smartphone, you can just look for it on the Google Play Store or the Apple App Store.
2. Create a Discord Account
After finishing downloading and installing Discord, you will need to create a Discord account to be able to access this application. Make a Discord account according to what is available on the application.
3. Look for the PUBG Mobile Server
After having a Discord account, log in and look for the PUBG Mobile server in the search field on the Discord application. Look for a server that has 514 thousand members.
In addition, you can also search for the PUBG Mobile server by opening the following link: https://discord.com/invite/pubgm
4. Accept Invitation to Join PUBG Discord Channels
After getting the server, accept the invitation (invitation) to join the server. Follow the instructions provided in the message you will receive.
Read and pay attention terms and conditions which you have to accept. Then fill in what is required. Then press submit.
After that you have officially joined as a member on the PUBG Mobile Discord server. Apart from PUBG Mobile, you can also find various other gaming communities on Discord.
Also read: Unique Place with Wide View at Sosnovka Erangel PUBG Mobile
That's how to join the PUBG server on Discord. Follow the latest information and news about the world of esports only at Esportsku!